Part 1. Intro to the Designer
Michael Young, an internationally acclaimed British designer, founder of Michael Young Studio (MYS) in the UK, and then another studio in Hong Kong during 2006. Nowadays, MYS Studio is recognized as one of the most innovative and reputable design firms in Asia.
Known in the industry as a sophisticated minimalist, his elegant, flamboyant, and polished design aesthetic has been acclaimed by international awards and galleries. Wenext first came into contact with Michael Young in November 2020. At the 8th Shenzhen International Industrial Design Fair (SZIDF), Michael worked with us as the chief designer and completed the Great One Award, the innovation competition of the SZIDF.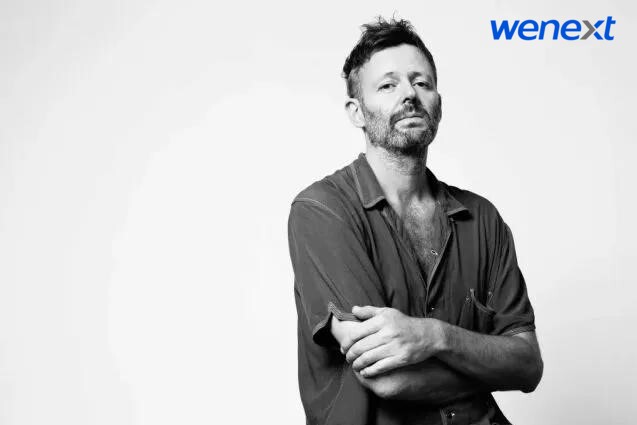 Part 2. Interview with Michael Young
This interview covers Michael Young's perspective on design, his personal life, and also a closer look at the artistic ideals and the spiritual world of a design master.
Q: How do you get into the design industry? What interests you about this industry?
I got into design through self-discovery. I did not know what I wanted to do as I was not particularly good at school, but I did have an eye for creating things. I have no idea where it came from, it was just something I found developed. I love the never-ending and changing opportunities of the industry, and it keeps me fascinated.
Q: What design style do you find yourself like most? Who inspired you most as an artist?
I drift between very minimal functional design, but the more artistic side of me likes to explore the unknown, which is where some of the more material-based projects come from. I guess I admire people like Damien Hirst because of the way they have extended the landscape.
Q: How do you feel about Chinese Industrial Design? How does the hybridization of the eastern and western cultural influence the design industry?
It's come such a long way since I arrived here and becomes so big, but I think the problem now as a designer is that it's much harder to get paid well for the services and designers must be integrated into the commercial side of design or forced to set up their own brands. I guess this is a good thing, it's a natural evolution - I think hybrid is really a natural progression and only good can come from it. I think the evolution of design helps people discover themselves and become themselves.
Q: What's your opinion on design plagiarism?
I think everyone is inspired by what they have seen and as time goes by small changes are made and become part of big changes in the long term. However, blatant plagiarism is spiritually corrupt, and stealing people's hard-earned IP and ideas should be penalized.
Q: What is the design project that you're most proud of among all your creations?
I think this is always something that is continually changing. It's often the thing that's not on the market yet, but I guess you could say it's a chair I designed-an aluminum called chair 4A. It was the result of industrial collaboration in Shenzhen, and it's very beautiful.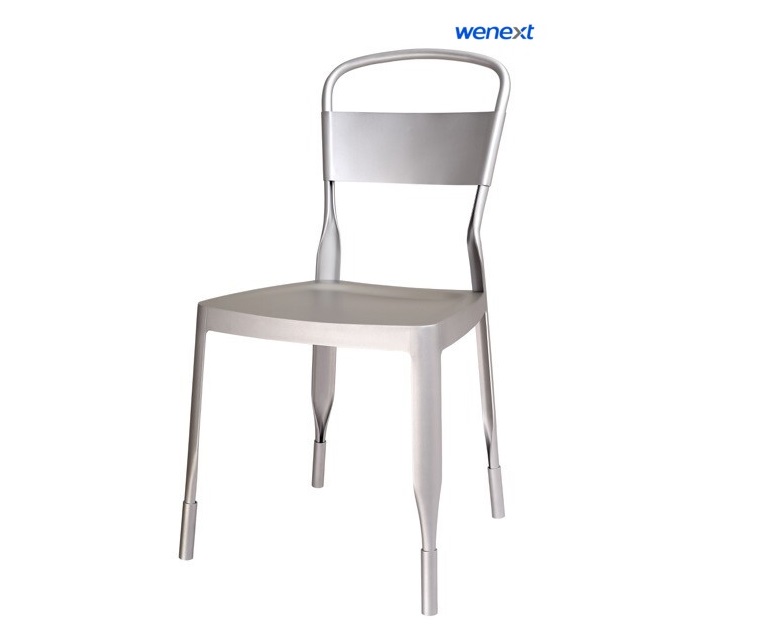 Q: Could you share with us the establishment of your design firm and any obstacles along the way? How do you increase and serve customers all over the world? What is the best way to market and promote your service?
For myself, I was a global explorer, so by the nature of the design industry, I was always traveling to different trade fairs and different firms in different countries that needed support in places. They had small markets, so the growth of design has been quite organic, I think. Now, however, we have decided to focus purely on the China market, so we are in the process of changing our business to cater to that during 2021.
Q: What are things to consider before starting product design? What do you pay more attention to in your design?
I guess I need to make sure that the client's intentions have been expressed very clearly to me, so there are no problems later, and that we also understand exactly what they require the designed to-do in the market. We also need to make sure there is space in the market for the product
Q: What is your understanding of the relationship between industrial design and industrial manufacturing? What are the future trends?
I think they really go hand-in-hand, and successful designs are integrated into manufacturing from the very beginning. I think the most important thing is to be considered now for the future is how the human mind and technology can influence each other on an emotional and physical level.
Q: What do you think about 3D Printing , and how do you apply the technology in your design process?
I guess 3D printing has a disadvantage and an advantage in that. It has very few boundaries, and this makes it quite lawless in a sense from an academic point of view. But from a purposefulness point of view, it is very practical as it also helps us explore more mathematical concepts which are research stepping stones. We are only beginning to learn about 3D printing and putting 30 years' worth of design thinking into how we can utilize it.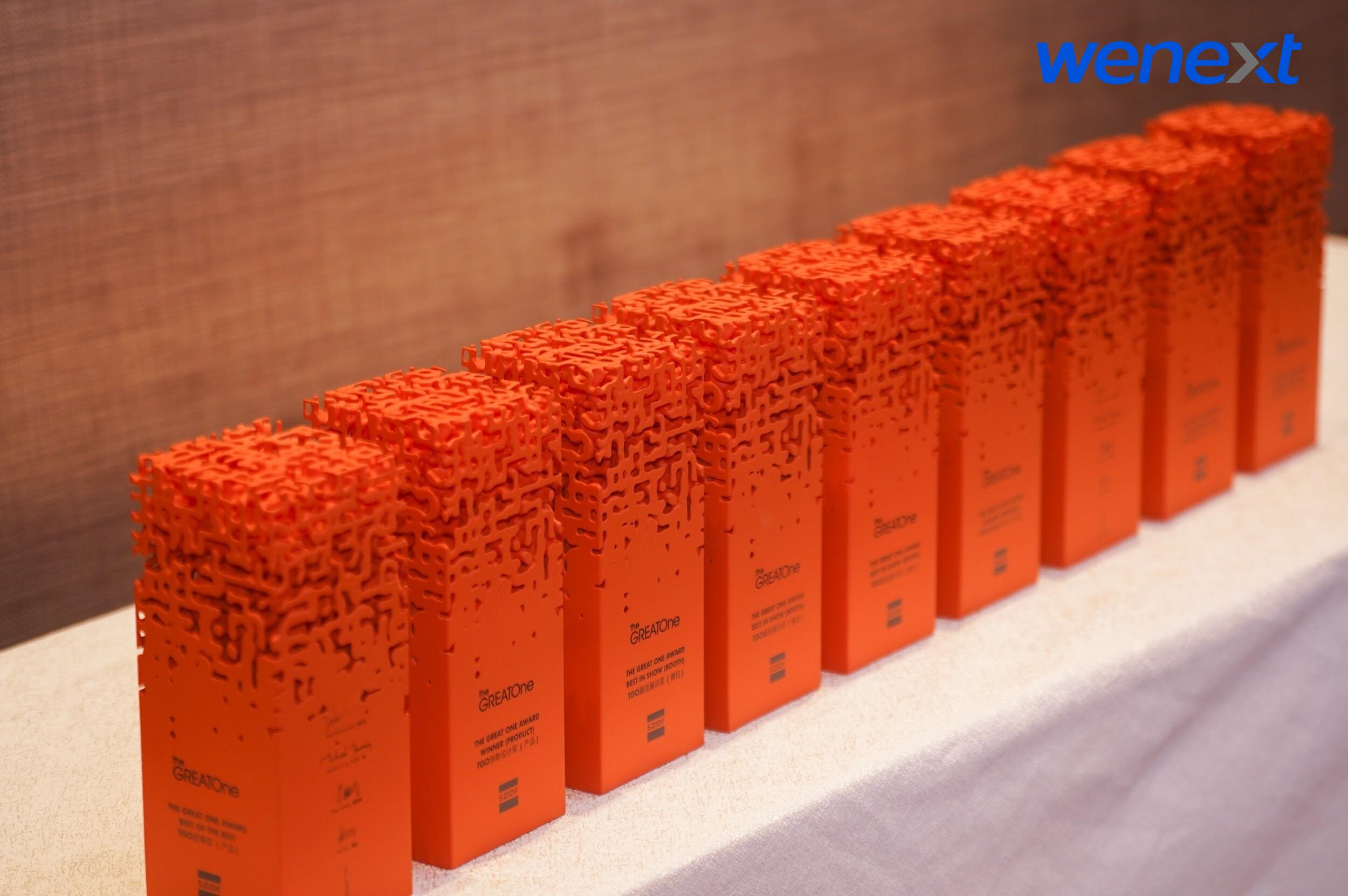 Q: You have designed The Great One Award trophy. The trophy is produced with 3D Printing Technology through Wenext. How do you feel about cooperating with Wenext?
This is really the first time we have used 3D printing commercially and because it was a trophy, we had very few limitations. We could become very artistic and do things that there is no other process to do. The small experiment has led way to larger experimentation, of which we are looking now at commercial avenues, so I'm very happy with my co-operation and the service that we have been getting from Wenext.
Q: If you could collaborate with Wenext to develop some products, what kind of products do you want to make the most?
I think at the moment, I'm very inspired to look at lighting and this will be the next product which we are having made at the moment. So let's see what happens! I think 3D printing is ideal for this type of product.
Q: What are the characteristics needed to succeed in this industry? Do you have any advice for young talents?
This is a very hard industry. The demand to be continually Creative is omnipresent, so it's important to set your foundations in place to make sure you know how to develop and mature as a designer. At the end of the day, it's not just that it's an academic process, but now more than ever it is a business. Thus, it's essential to learn the other side of the design.
Q: What are your interests outside of work?
I've just bought a house with a garden, and I could not be happier than just doing the garden and nurturing the soil and caring for plants. It really helps me feel at ease with the universe. I also love the process of cooking, I find it very calming. I like to experiment with different types of food and really respect what is on my table. I still collect objects from around the world, some of my favorites hand-made objects come from Japan, Germany, and Austria. I am always trawling the Internet looking for things that have been created soulfully.
As Michael Young says, what fascinates him about design is not only the creation of a masterpiece but also the ability to mass-produce the creation, which also corresponds to Wenext vision. We are here to turn your ideas into reality.