Our Mother Earth is facing lots of environmental issues such as global warming, climate change and more. These issues have garnered public attention. One of the issues we are facing is marine debris. Marine debris is not only ugly but also harming ocean ecosystems, wildlife, and human.
A group of product and design media students from Taiwan Fo Guang University - Cai Yixian and Zhang Xuanming would like to contribute to saving the Mother Earth. They noticed beach cleaning requires a great deal of manpower to clean marine litter and the cost is huge, which is a great burden to the local government and people. As a result, an intelligent beach cleaner – Vancy was born. Vancy is equipped with rollers and people no longer have to bend over to pick up trash again and again. A huge collection box can collect a large amount of garbage even with little manpower.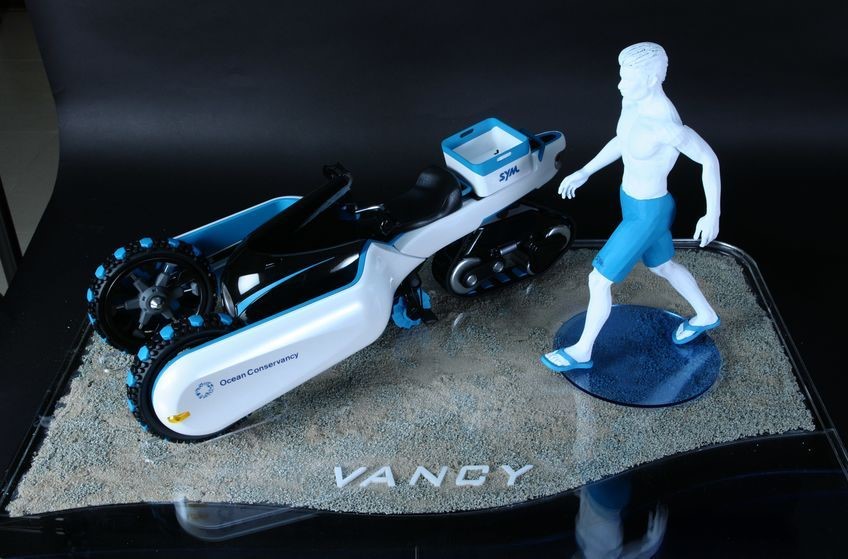 Average humans could clean 2kg of rubbish. Vancy could collect 10x more rubbish than human.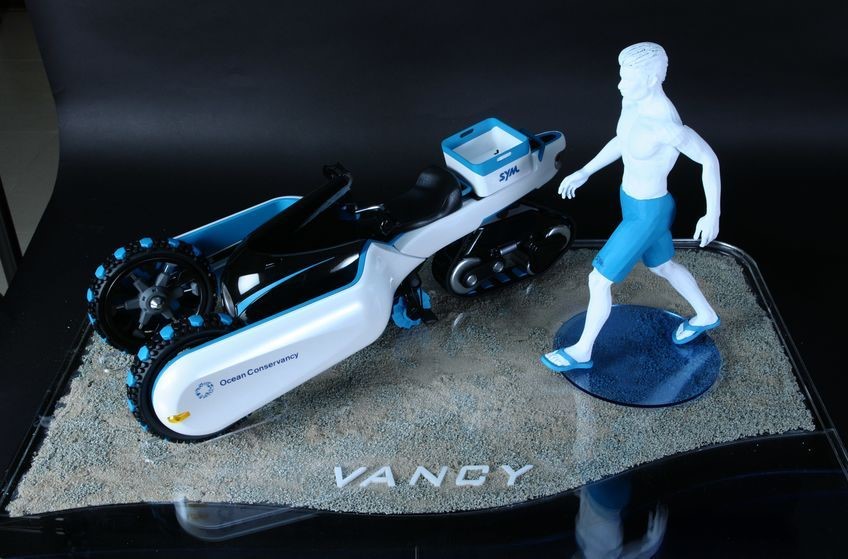 The roller fixes the garbage on the roller by rolling, and transfers the garbage to the storage box in front of the car by rolling.
The storage box is located under the front of the car, increase stability by lowering the center of gravity, and notch on both sides for easy transportation. The design uses telematics technology, which can plan the cleaning path and display the cleaning path through the dashboard to avoid repeated cleaning.
The rear end of the locomotive is equipped with storage space, which can be used for multiple functions such as loading large garbage and driftwood. It seems that the locomotive does not have a turning device. In fact, Vancy steers based on the difference in the speed of the wheels of the forearms at both ends to turn.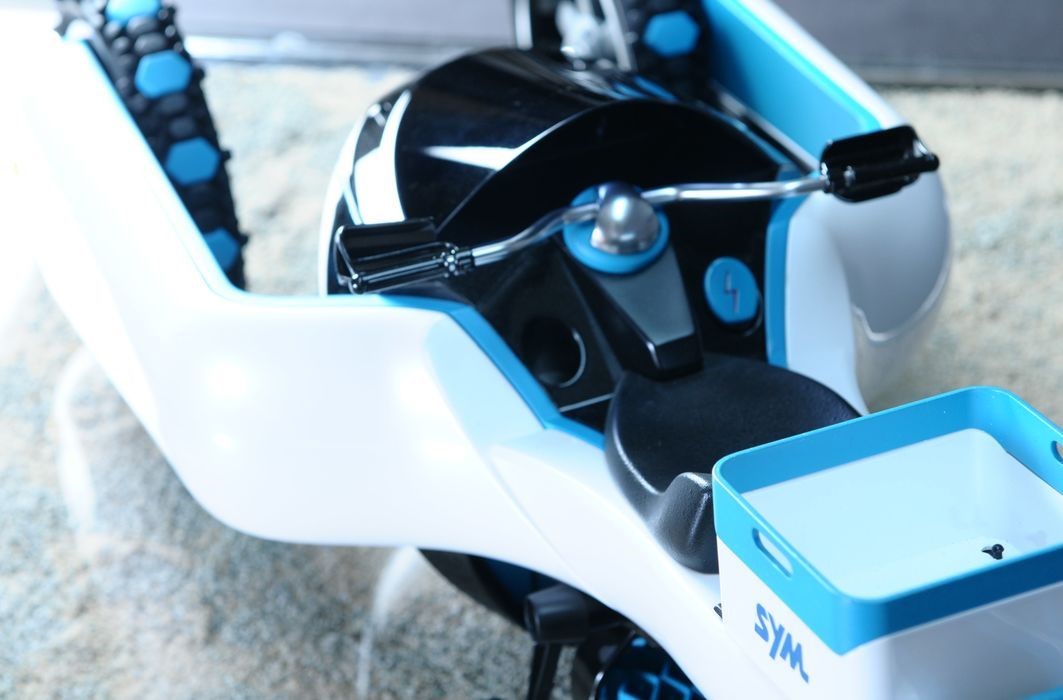 Taiwan Fo Guang students wish marine debris could be recycled and create a safe environment through Vancy. Their design won a gold medal in Taiwan's ND Super Star Design Award and shortlisted for Germany's Red Dot Award.
Wenext assists to turn their ideas into reality with 3D Printing. We use SLA process and Somos Resin for this creation. Advantages of Somos Resin are smooth surface, high precision, waterproof, moisture-proof characteristics and fast lead time. This material is certified with USP Class VI and ISO10993, can be used as an auxiliary medical instrument. Post-processing process is performable on this material.