A New Start in 2020

Our new manufacturing center-- Wenext Hub 1 (phase 1) came into operation!




We will have a higher production capacity and produce high-quality parts up to 15 million parts yearly. Our services are used by thousands of customers around the world in a wide range of industries, such as architecture, automotive, engineering, industrial prototyping and more.
▲Wenext Logo

Our new manufacturing center located in Baoan District, Shenzhen, China. The center will reach a size of 100,000 sqm with a total investment of USD 20 million, divided into two phases.

The first phase of the manufacturing center is completed and reach a size of 25,000 square meters. The second phase of the manufacturing center estimated to complete during December 2020.
▲Wenext 3D printing

Let's read more about Wenext Hub 1!
Higher Production Capacity

Wenext Hub 1 is well equipped with advanced equipment and manufacturing process system. We will have higher production capacity and produce high-quality parts up to 15 million parts yearly.
▲CNC Tools

Automated Production Line
Wenext Hub 1 is equipped with four (4) manufacturing centers: 3D printing, CNC processing, mold manufacturing and injection molding. The automated production line will have a higher production rate and better product quality.
▲Panoramic view of CNC Machine

Our 3D printing center is equipped with more than 200 SLA, SLS and MJF industrial-grade printing equipment. Our factory implements unmanned production. Our engineers are responsible to set up and monitor the machines. After setup, machines will start automated production.
▲Overview of SLA equipment

▲MJF manufacturing process

Part of our injection molding production replaces the human workforce with robot arms which could reduce operating costs, improve worker safety, reduce factory lead times and increase high-quality production output.
▲Automated robot arms for Injection Molding

CNC manufacturing center is equipped with 70 CNC milling machines, as well as 20 lathes, EDM and wire cutting auxiliary equipment.
Our engineers use a self-developed ERP system for task delegation thus achieving an efficient manufacturing process system.
▲ CNC Precision Manufacturing Workshop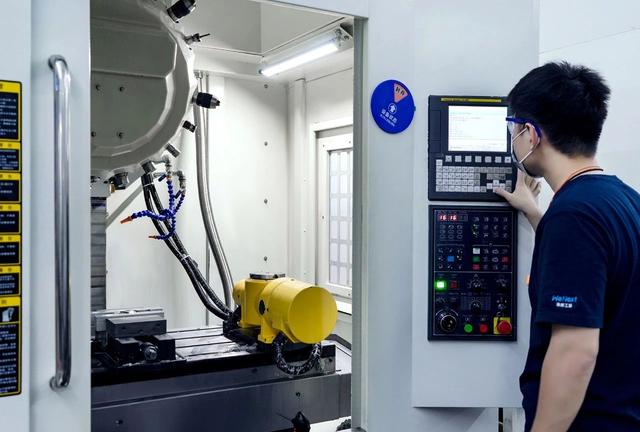 ▲ Wenext engineer operating the machine

▲ Wire cutting process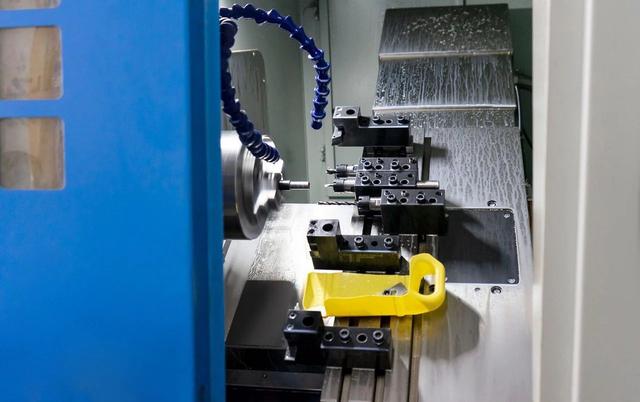 ▲ Lathe processing

▲ EDM

▲ Polishing

Upgraded Manufacturing Process System
Wenext Hub 1 has integrated smart manufacturing management system and reconstruct all process which inclusive of user order, manufacturing, post-processing, quality inspection to delivery. Our integrated smart manufacturing management system could reduce 40% of the human workforce and increase daily processing orders to 6000. The equipment utilization rate will significantly increase and on-time delivery rate could reach up to 95%.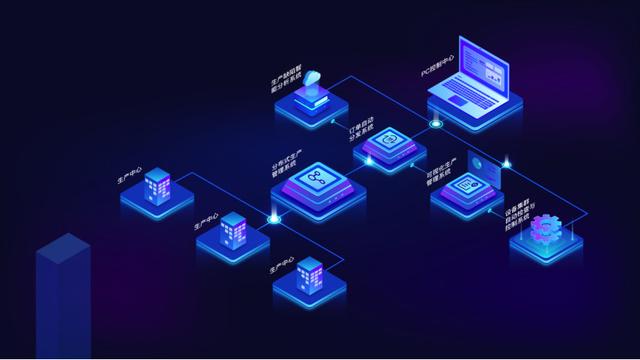 ▲Wenext smart manufacturing management system

Each manufacturing workshop will be equipped with a task delegation system in order to monitor every stage of production in real-time and ensure the effectiveness of each equipment.

▲Unmanned 3D Printing workshop
Higher Quality and Precise Inspection Equipment
Our CNC manufacturing center is equipped with world-leading tool presetters and measurement solutions – Zoller, a German tool setting instrument, to measure and inspect cutting tools. By measuring the size, geometry and other elements with Zoller, we could reduce precision error, ensure the quality of cutting tools, increase the effectiveness of production and enhance the accuracy of the workpiece.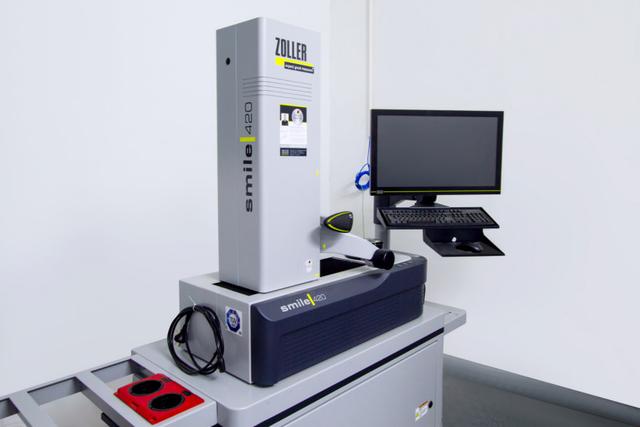 ▲ Zoller in action


All parts will be inspected by professional engineers to ensure quality excellence. Parts will be prepared for packaging and delivery only if it meets the required standard.




New Talent

In 2020, there are new talent in Wenext including an industrial fellow from the University of Cambridge and professional senior mechanical engineers to deliver professional and high-quality services to our customers.
With upgraded production line, equipment, manufacturing management process, and quality inspection, we will provide you our best service.
Welcome to visit our new factory!
Please contact International Sales Department at hello@wenext.com or Tel: +8618118776095
release time:09/11/2021 14:18:52