Description: There are a lot of 3D printed gadgets made by innovative designers and 3D printing hobbyists. And today we want to introduce you a very cool 3D print, that is BeanCounter.
There are a lot of 3D printed gadgets made by innovative designers and 3D printing hobbyists. And today we want to introduce you a very cool 3D print, that is BeanCounter. BeanCounter is designed by Nick Poole. The outer shell of the counter is made by SLA 3D Printing. However, Nick did not expect to utilize 3D Printing to print the parts at first. Let's see why he changed his mind.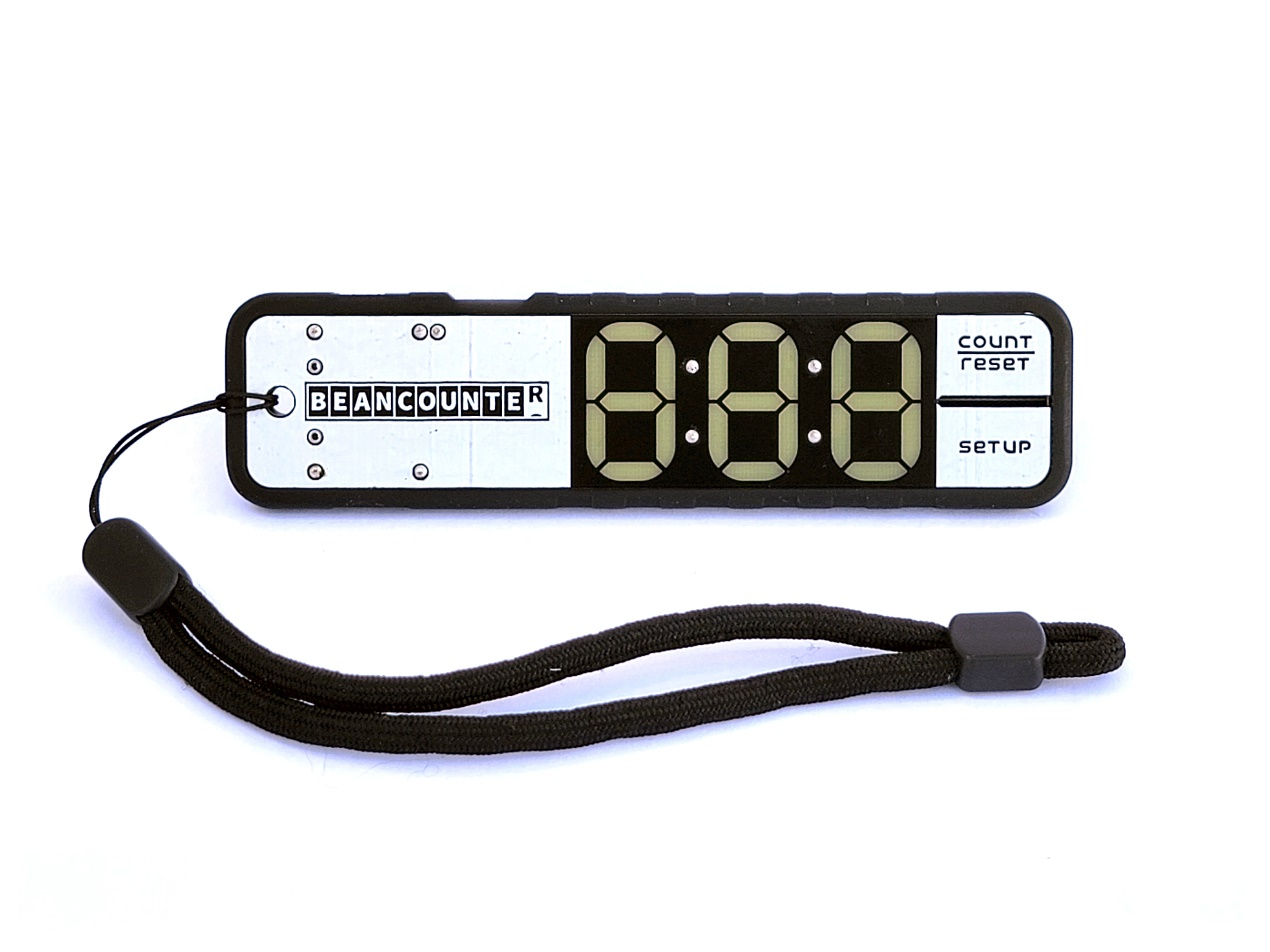 Part 1. Design Process
Original Ideas Shifted
Nick's original design did not use any printed parts, it was all FR4 with PCBs being used as spacers between the top and bottom assemblies. That was a fine way to prototype and made the design unique but it was going to be difficult and expensive to manufacture. Plastics and resin parts are not the first option in the beginning, but the part delivered by Wenext is impressive enough to break those concerns.
Decision to Test the Part with SLA Printing
"Originally, I hadn't considered using plastic or resin parts because I have some experience designing parts for injection molding and I know how expensive the tooling can be, I was also nervous about the tight tolerances and small feature size of the part I needed. It didn't occur to me at the time that SLA printing was a viable process for full-scale manufacturing, but I was seeing other people have success with it so I designed a part to test with."
Challenges During Testing
"I ordered the test part from a few different vendors and realized that—while the part could work—not everyone could print and finish it to spec. Also, many vendors didn't have a black resin, which was necessary for my design as I use the resin part to isolate LED segments from each other."
Wenext Delivered the Best Parts
Isolating LED segments are one of the most important task, and furtherly explained by Nick, "The part is actually doing a lot of different jobs in my device: It isolates the LEDs in the 7-segment display, it provides the mechanical slot for the carrier tape to move in and keeps it in position against the optical sensors, it provides isolation between the optical sensors, it provides grip and a place to insert a lanyard, and it even incorporates flex-fingers to press on push-buttons underneath."
The parts produced by Wenext are under tight tolerance and great dimensional accuracy, which meets the need of designing BeanCounter. Besides, we manufacture the part with the right color with no color difference, while the parts have smooth surface finish which are looking gorgeous. "The design went through 2 or 3 iterations with 3 different vendors, but Wenext was the only one who was able to deliver the part to tolerance, in the proper color, and with the proper finish.", approved by Nick.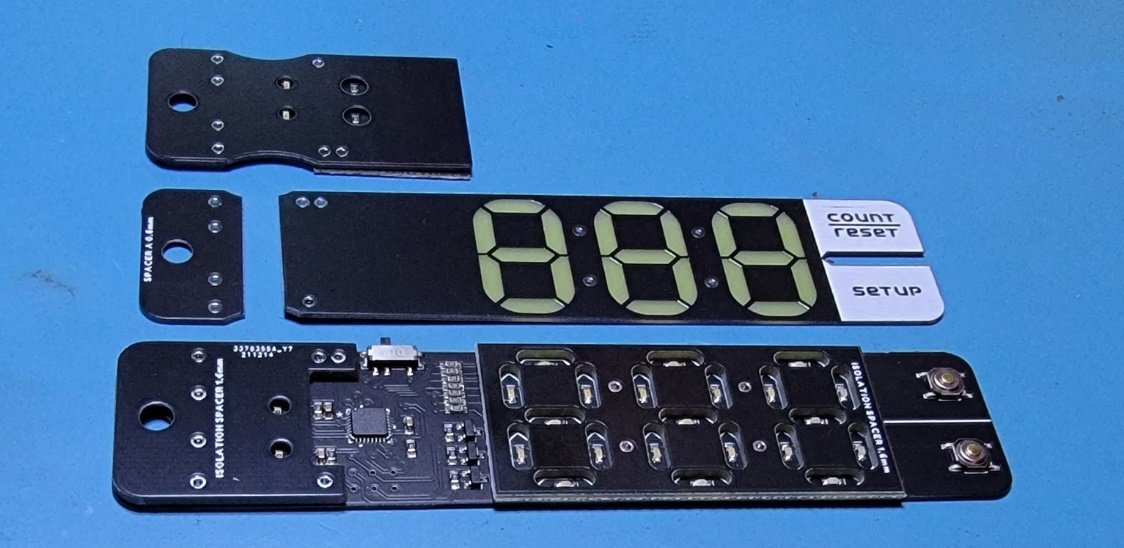 Part 2. Final Parts
With great mechanical performance and high quality, Nick is satisfied with the final part. "The final part is great. This SLA part is sturdy but not brittle and it tolerates the heat of the assembly process well. It also looks good in photos, which is almost as important. So far, the 3D Printing prototypes that are being tested in real-world application are performing as well as I hoped and we're preparing to order hundreds of parts for the first production run." We are looking forward to batch production of the parts, and continuing to offer the best parts and best services.
"We are so happy with the outcome, finding the right solution for Nick is my pleasure. After knowing Nick's specific requirements on the BeanCounter, I realized that our black resin was the material we want. The heat resistance, water resistance, toughness, and detailed surface finish of the material indicated that it was the right decision to make. And expectedly, SLA prints the final part with tight tolerance as designed. Thanks for trusting us and we will keep delivering satisfying solutions and services in mass-production."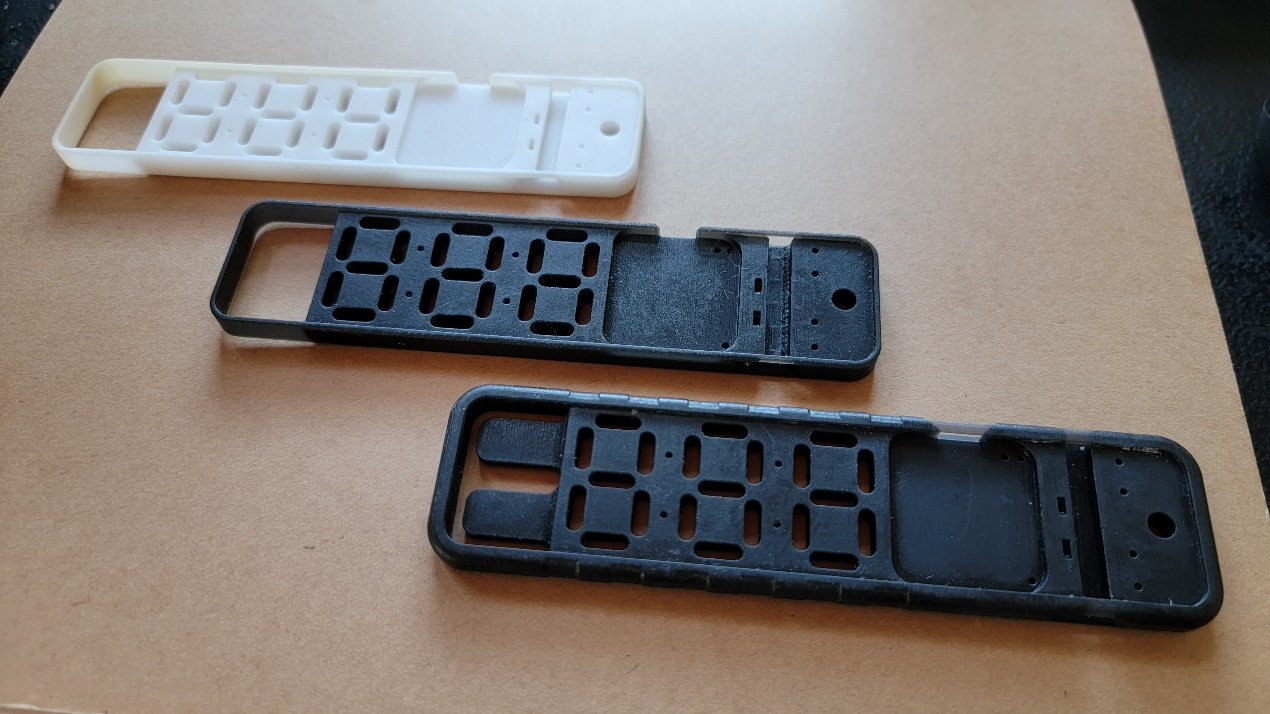 Part 3. Comment and Feedback
Actions speak louder than words, Wenext is dedicated to turn creativity into reality.
Wenext was very easy to work with, I was referred by another hardware designer on Twitter and then someone from Wenext actually reached out to offer printing services."
"I had no problems using the online quote tool to submit my models. I think online instant quote tools are becoming the industry standard and I know, as a designer, I tend to use vendors that will give me instant online quotes because it makes it easy to cost the project and to see the effect of design changes on pricing without feeling like I'm wasting a sales person's time. That said, when I did need to talk to a person about print finish and quality, they were quick to answer."
"So far, I couldn't be happier with the service I've received from Wenext and I'm glad we were able to work together to bring the BeanCounter to market!"