Description: 3D printed car or even plane component is not something new anymore, and today we will introduce the 3D printed bike frame prototype in this article.
3D Printing is utilized in a variety of industries nowadays, which deliver great conveniency to manufacturing industry and benefits our daily life. 3D printed car or even plane component is not something new anymore, and today we will introduce the 3D printed electric bicycle frame prototype in this article. Our Paris customer Voltairex was delighted with the final parts that are produced with high accuracy and good mechanical properties. The 3D printed bike frame will be used in Voltairex E-Bike which is planning for batch production. Wenext always strive to provide comprehensive on-demand manufacturing services to customer worldwide.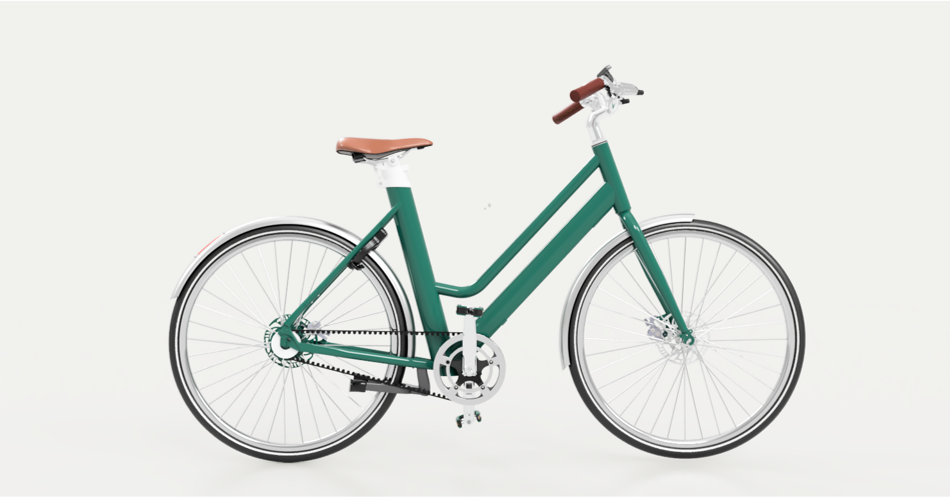 Image Source: Voltairex E-Bike
Part 1. Design Ideas
With the right market position and new target clients, Voltairex decided to design a new electric bicycle. "The frame of this electric bicycle is an open frame to allow anyone to get on it easily. With so many brands on the electric bicycle market, we needed to do something different and to target a new sector of the market. We discovered that most of the brands offered sport type bike with a diamond frame shape that is not comfortable and easy to ride. We think that a good bike is a vintage bike and we design the frame as such. We launch a few first versions of the bike last year in France for sizes between 1.6m and 1.8m in three different colors: blue, green and black. Our clients were mostly women, thus we decided to make the same frame but for size up to 1.8m."
How to ensure comfortable is not an easy task, but Voltairex made it possible. "This electric bike has bigger wheel and the frame is also bigger. We didn't want to affect the ride feeling when changing the geometry, that was the real challenge designing this bike. We began with the study of other's brand geometry to define the global parameters such as the minimum saddle position and the position of the handlebar when you are sited. We wanted a bike where you are comfortable when sitting straight but also light and easy to maneuver in the streets of Paris."
"When we had the overall geometry, we started to design the part on Fusion 360 while taking into account the final material which is Al 6061 and the process of making. An aluminumbicycle frame is made out of extruded tubes that are welded together. The main problem when prototyping a frame is to open the mold of those extruded tubes that can be very costly."
When facing the problem of high cost of making the bike frame sample by molding, Voltairex considered 3D Printing would be a better option and trusted Wenext. "That is where the 3D printing is useful as it allows to have a global vision of the frame and how it fits with the other elements without paying too much. Once the design was completed, we looked for people to print such a large part and Wenext appeared to be the most competitive option."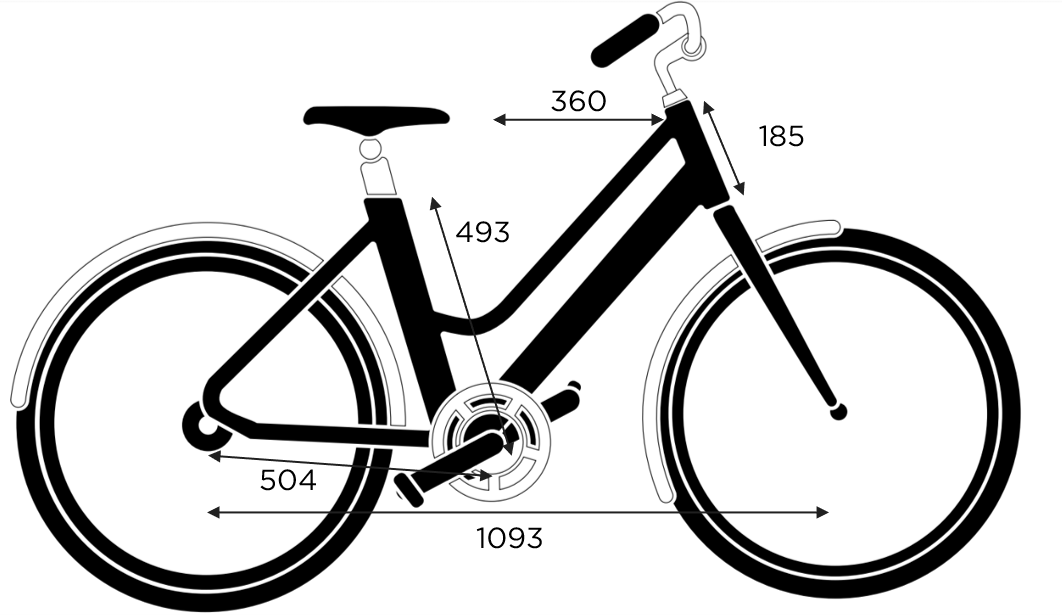 Image Source: Voltairex E-Bike
Part 2. Final Parts
The electric bicycle frame with high strength, high precision and smooth surface finish was made by SLA 3D Printing, and Voltairex chose the material of resin C-UV 9400. The specifications of the final bicycle frame prototype were perfectly fitted. "The final result is impressive. The part has great details despite of its large size. The surface is smooth and clean. Thanks to the liquid resin polymerization process, you don't see the plastic layers as with a molten wire process. This results in a precise and strong part, in addition to being able to make a large part."
"One of the other important points was the dimensions of the part and especially its geometry, since we wanted to assemble other elements, including steel or aluminum parts. Where a material such as ABS or PLA has a shrinkage phenomenon due to the cooling of the plastic, the C-UV 9400 resin does not undergo shrinkage during processing. We pub the part with the other parts of the bike."
"These three frames are 3D printed prototypes that we received from Wenext. This allowed us to accelerate the development of our product, limit unnecessary tooling costs and adapt the design of other parts of the bike." 3D Printing is the first step of designing this electric bicycle, accelerating the entire production process.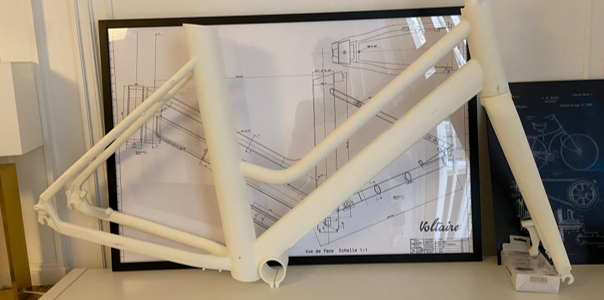 Image Source: Voltairex E-Bike
Part 3. Wenext Role
It is always not an easy task to print large 3D parts, and assemble them accurately without damages. We suggest that our client to use SLA Printing as these parts are for prototyping. SLA 3D Printing is one of the best solutions to prototypes with affordable price. Besides, we provide a wide range of resins and share our advices on which resin to use for this electric bike frame. High toughness, less color difference, and smooth surface finish are features that we want, so C-UV 9400 is the choice. We communicate with our client constantly and seamlessly to understand the requirements exactly, such as specifications, budget, using scenarios, etc. Therefore, all parts were printed with high dimensional precision that fit the specifications perfectly. Moreover, with the dedicated post-processing at Wenext, our client satisfied with the overall appearance of the E-bike frame and impressed with the precise threads and screws. We are dedicated to deliver cost-effective and on-demand manufacturing services, and not compromising the product quality.
Find out Wenext SLA 3D Printing Service and SLA 3D Printing Materials if you are interested.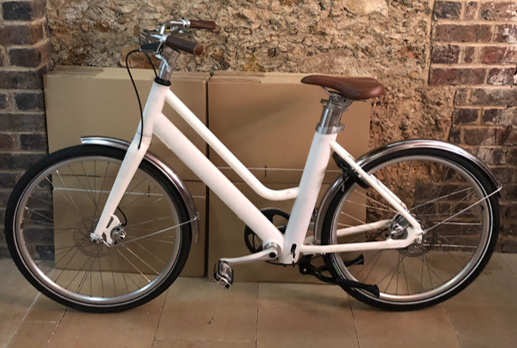 Image Source: Voltairex E-Bike
Part 4. Comment and Feedback
We provided the high-quality final parts in short lead time, and we aim at providing the best service to our customer at any time. "Overall, we had a very good relationship with Wenext, which was able to be reactive and precise with regard to our request. Whether it was in terms of deadlines or prices, Wenext was the best option every time."
Voltairex trusted us not only by our manufacturing capabilities but also our professional staffs, and they are expecting next cooperation with us.
"We had already worked with them on smaller parts and we were not disappointed to trust them again for this project. The parts arrived quickly and in perfect condition thanks to the special attention given to the transport from China to France: the parts traveled in a wooden box filled with foam."
"Wenext sales representatives as well as engineers were very professional and helpful throughout the project. The exchanges are clear and they make sure that they have understood the customer's expectations so that the customer is as satisfied as possible. Iwould go back to Wenext for the next parts I have to print without hesitating a single second."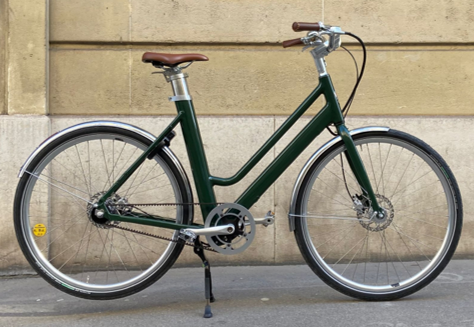 Image Source: Voltairex E-Bike