A larger-format desktop 3D printer can show your creativity better, but as hobbyists, we don't want to spend tens of thousands of dollars on a large 3D printer either. So, we picked some functional larger format 3D printers for you. You can use one of them to 3D print your design at home or studio easily. What's more, they are less than $ 5000.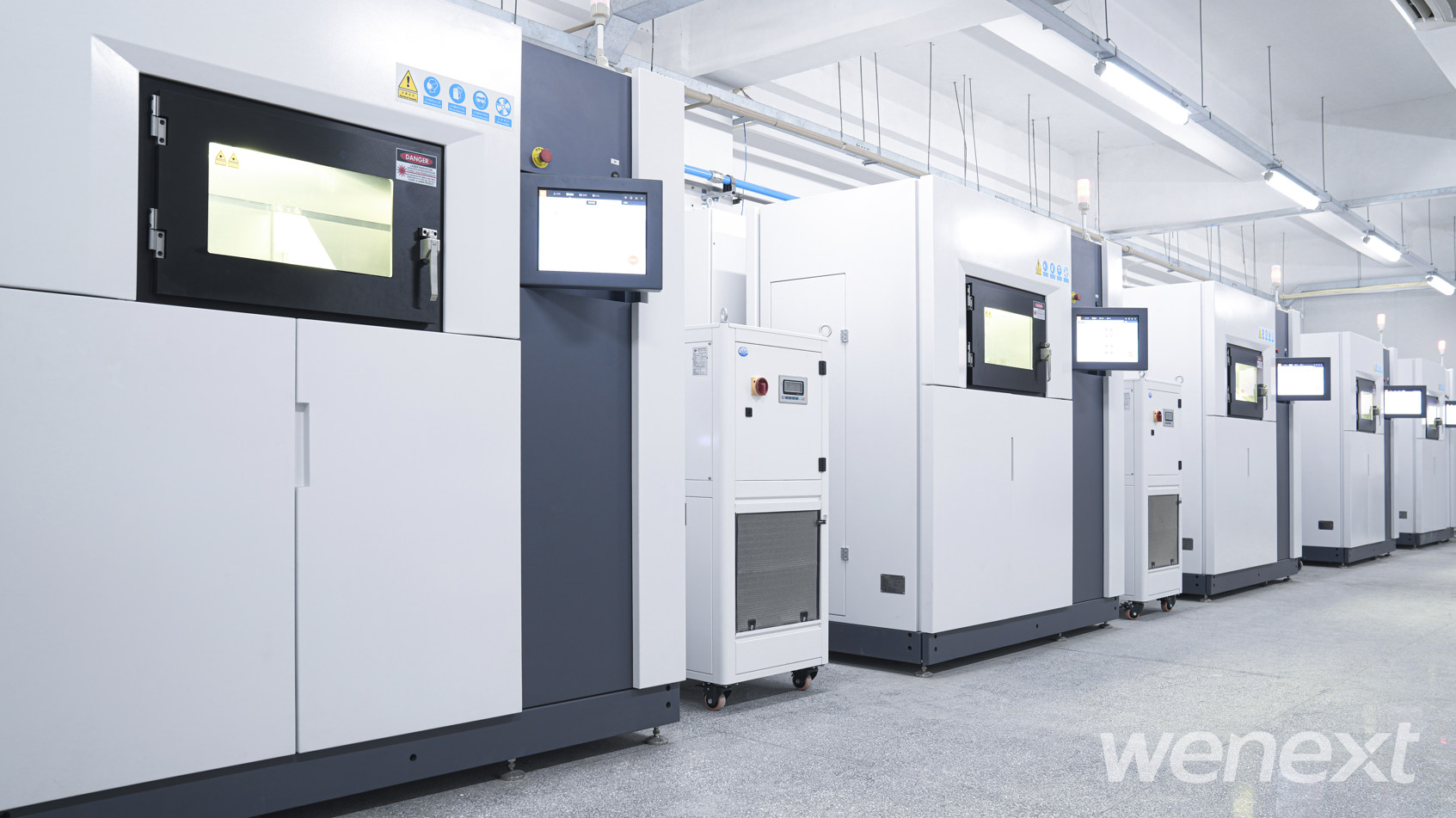 Part 1. The Best Large 3D Printers of 2022
Creality Ender 5 Plus is an inexpensive and reliable machine, the flagship version of the Ender5. Manufactured by Creality, a company with extensive experience in manufacturing large format 3D printers, making the long-standing and widespread CR-10S. Creality Ender 5 Plus runs very smoothly. It doesn't make you wait for it to boot up, it has a smaller footprint than other Creality printers, it has excellent dimensional accuracy and precision, and as long as you carefully set up the slicer and modify some of the other settings. Don't worry, because it won't be trouble for you. You will be able to get satisfactory printing results after setting them down.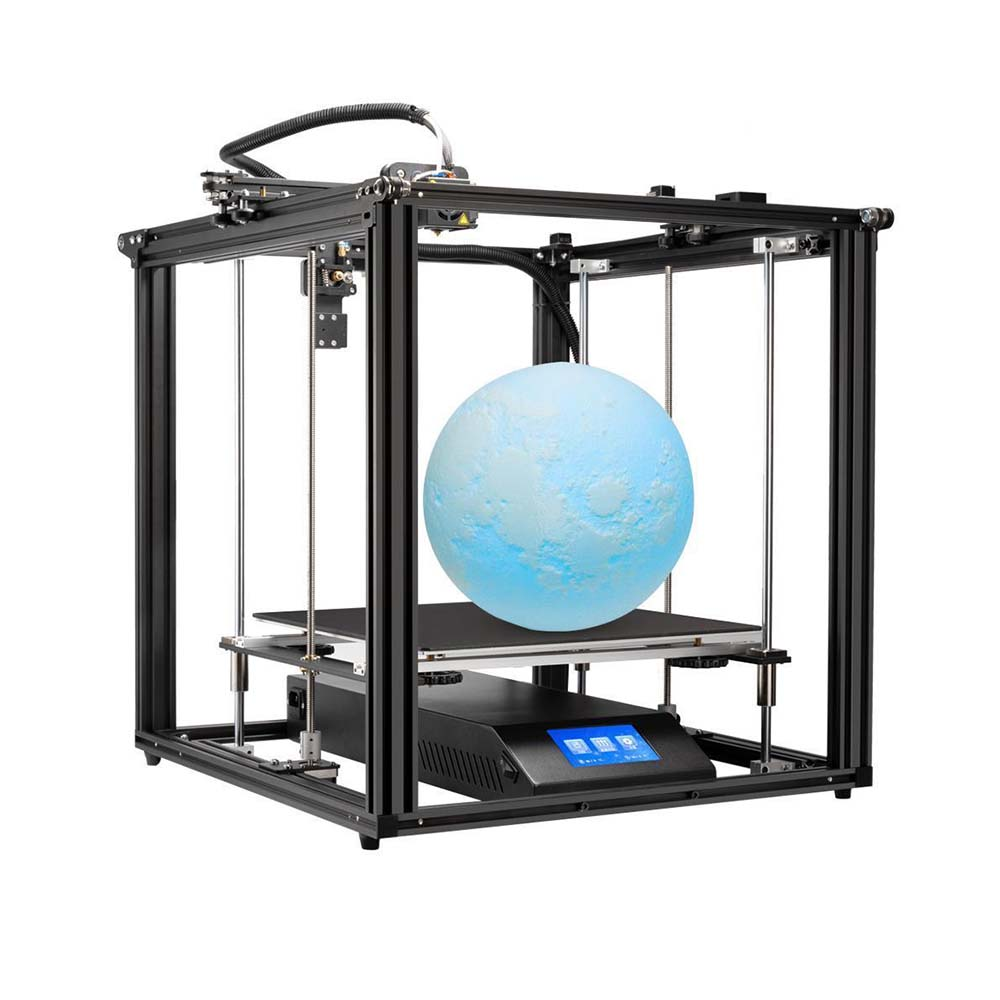 Image Source: creality3dofficial
If you are a newbie, you should consider buying this machine carefully. Unlike Creality Ender 5 Plus we mentioned before, Tronxy X5SA-500 Pro may take a little more time and effort to set up. But the Tronxy X5SA-500 Pro has much potential. It has many advantages, such as large build volume, Auto-leveling, and DIY-kit lets you get to know the printer. What's more, with a price tag of only $800, it's your best choice in this price range if you want to buy a large 3D printer. Of course, if you want to build a perfect one, it might take more effort and money to do that.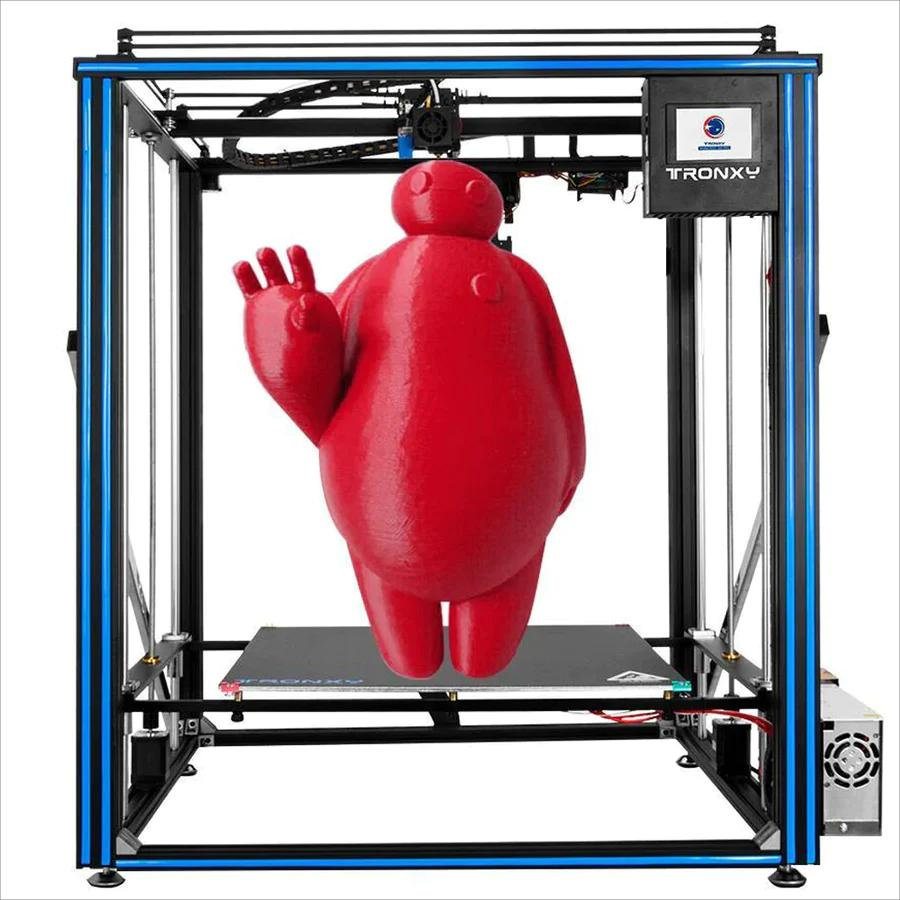 Image Source: tronxy3d
Vivedino, (formerly named Formbot) is a company that offers a small range of large-format desktop 3D printers that, like the Vivedino Troodon, it has two flavors, a modest 300 x 300 x 400 and a chunkier 400 x 400 x 500 mm. The ready-to-run nature of Vivedino Troodon helps it cut here. And there is a Voron website where you can check out the original DIY designs if interested. This large format 3D printer's price is $1,675, which is a little bit expensive.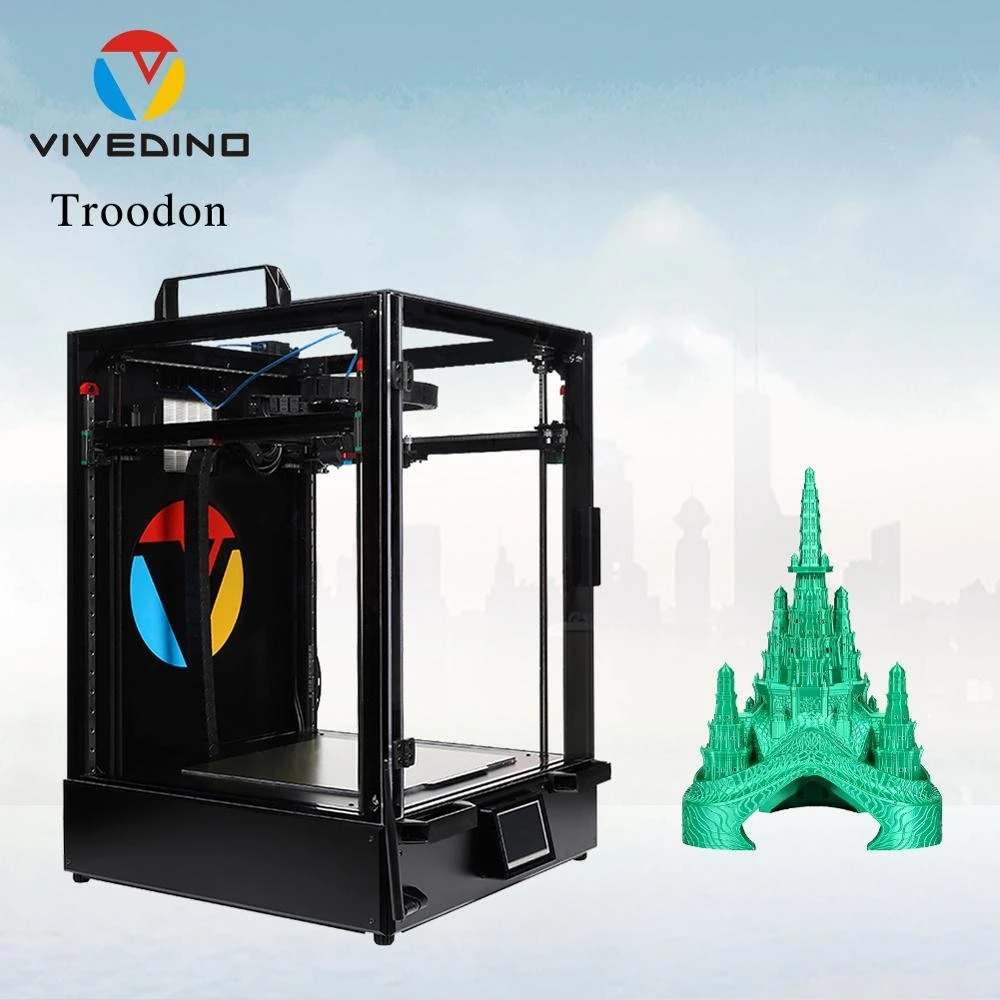 Image Source: Vivedino
Modix is an Israel-based 3D printer manufacturer which undoubtedly excellent. Modix Big-60 V3 is much bigger than other large 3D printers on this list. It has a 600 x 600 x 660 mm print volume. It has a pretty appealing prospect at its starting price of $3,900.if you want a better user experience, the highest price is under $5000. You can choose to upgrade or configure this printer into a dual extrusion high-temp, fast-printing machine. But just like the Big-40, you have to assemble it by yourself. The Modix Big-60 V3 printer has an upgraded 7-inch touchscreen that can efficiently operate and show status data in real-time. With the WiFi module, you can even operate it remotely with a computer or a mobile phone. It might be newbies-friendly.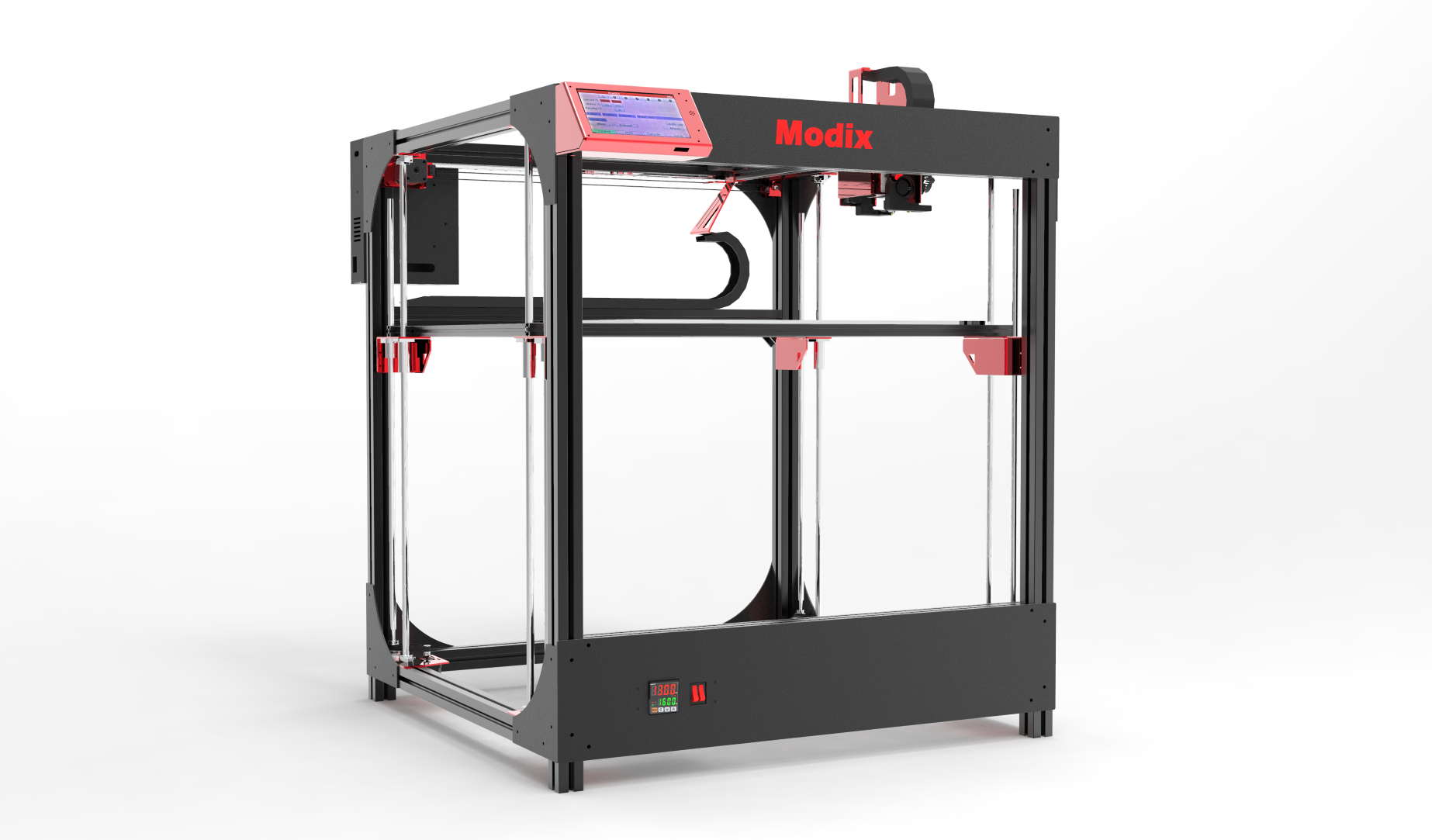 Image Source: modix3d
gCreate gMax 2 is a large format 3D printer produced by a New York City startup company named gCreate. The build Volume is 457 x 457 x 609 mm, but it need extend space since the print bed slide moves back and forth. You might need specially prepare a place to put it. And there are many official upgrades to it, such as a dual extrusion print head. It also has a Wi-Fi touchscreen interface. It plugs the printer into the cloud via a gCreate labeled AstroPrint portal and takes over the traditional Marlin-rotary encoder UI. And the price is $3,995, which is reasonable.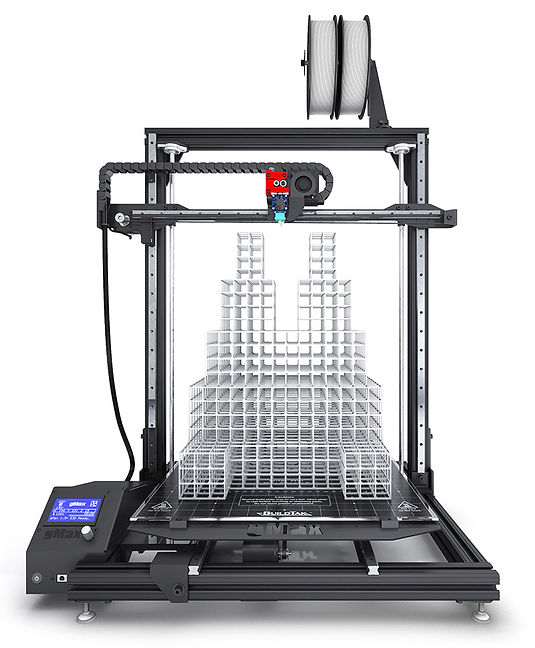 Image Source: gcreate
6. Modix BIG-40
The Modix Big-40, you might have known from its name, is big. The Big-40's build volume is 400 x 400 x 800 mm, and the price is $4,900, which is the most expensive one on the list. However, it's the smallest one of Modix's current printer lineup, Big-40's feature set, including all the essential functions of a large format 3D printer. There is important information you need to be aware of that you must assemble the entire machine yourself. So think twice before you buy it if you are a newbie.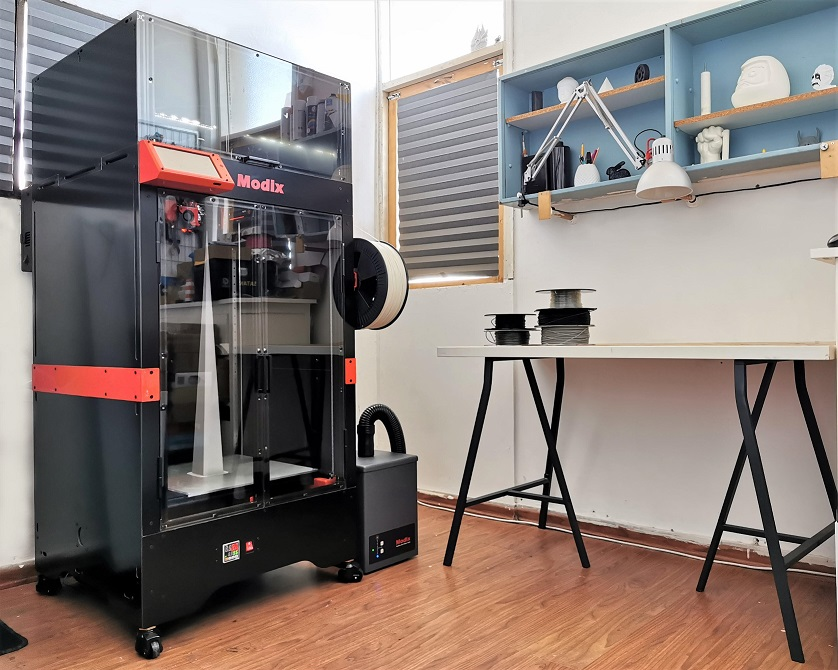 Image Source: modix3d
Part 2. Online 3D Printing Services at
Wenext
If you want to print a big model, but you think no need to buy a large 3D printer especially. Wenext provides online 3D printing services, including SLA, MJF, SLS, and SLM 3D printing technologies for hobbyists or engineers to 3D print some large 3D printing. When you decide to print large 3D prints, you can upload your design file on Wenext. We will check your 3D Printing online for free. Our customer success manager will reply in a short time after the file is uploaded to the website to ensure the file is printable. For more information, email hello@wenext.com.