3D Printing is always bringing surprises to us, from art, design, to fashion, and to the sky. 3D Printing is making history in fashion industry, and some designers started making shoes, jewelry, and ornaments with the technology. It is no doubt that 3D printed jewelry becomes popular no matter for personal styles or starting a business. So, today we will discover some fascinating and beautiful jewelry 3D models and stl. files to bring you inspirations. Let's get it!
Part 1. Why you should try jewelry 3D Printing?
Before using 3D Printing to make jewelry, you should know the reasons why 3D Printing can be the top choice to manufacture jewelry. 3D Printing delivers design freedom to your jewelry 3D models since the technology allows complex geometries and distinguished sizes. Fine details on the 3D printed jewelry can be fully showcased. Many 3D Printing technologies such as SLA, SLS, MJF, SLM, DMLS, etc. can bring you high-quality jewelry because the layer thickness can be as little as 25 µm (0.025mm), while the 3D printed jewelry is not easy to break and crack over time. Besides, from plastics to metals, you can 3D print your jewelry with unlimited materials and colors. 3D printed jewelry can also achieve light-weight design via lattice structures and hollow parts to make those 3D printed jewelry comfortable to wear, while not sacrificing the jewelry quality as well.
It is no doubt that creating mold in injection mold is expensive and there is zero tolerance for any mistakes. 3D Printing is not only allowing customize jewelry with unique shape and material, but also enable easy mass production. In general, we can utilize 3D Printing to make jewelry samples for visual or mechanical identifications before stepping into making mold in mass production process, for example injection molding. 3D printed jewelry is more budget friendly and guarantee fewer mistakes before mass production.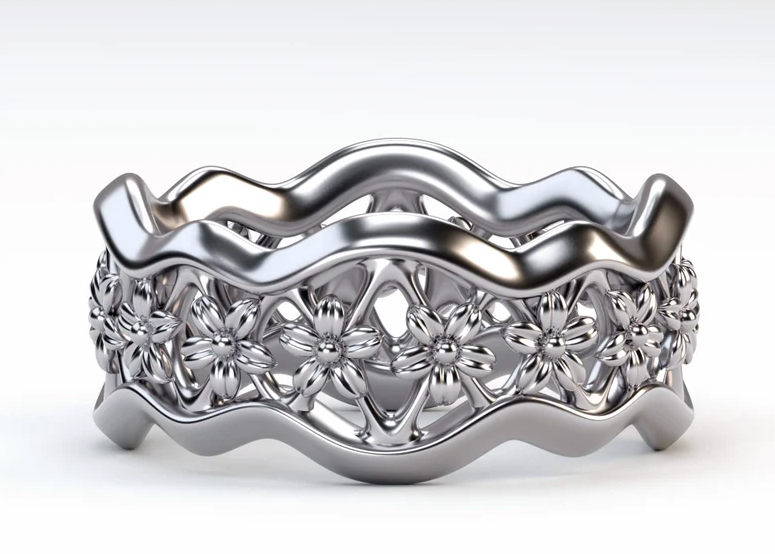 Image Source: Amelyna from Etsy
Part 2. Discover the Best Jewelry 3D Models and STL Files
1. Lattice Necklace Pendant
One of the biggest benefits of 3D printed jewelry is that you are free to build lattice jewelry. This lattice necklace pendant is designed by Amelyna who is the expert of 3D printed jewelry. You can find many beautiful jewelry designs that made by Amelyna on Etsy. It cost $6 to buy the stl. files of this pendant. You can simply print it with your 3D printer since everything is ready.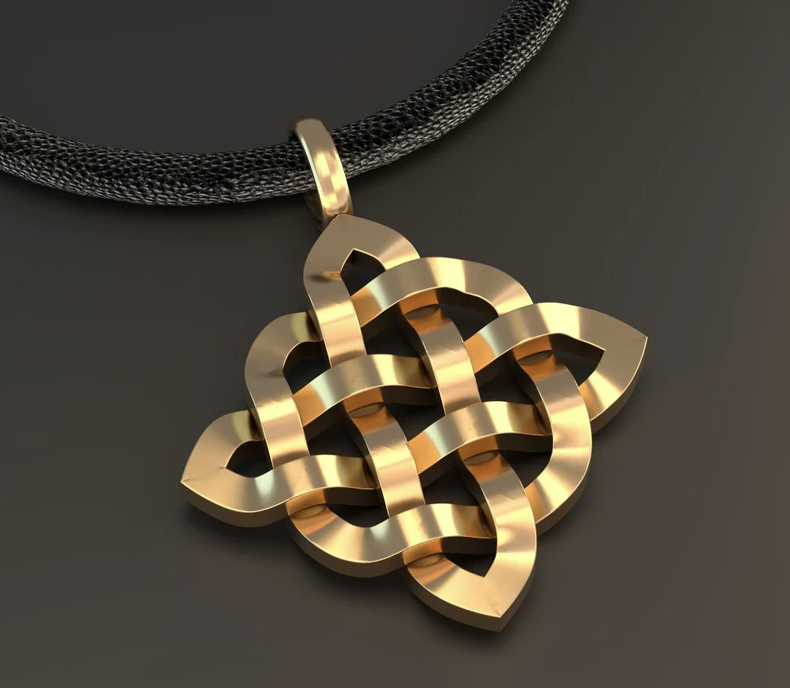 Image Source: Amelyna from Etsy
2. Flower Ring
Flower ring is never out of date. There are three small flowers on the top of the ring, while the chain-shape makes the design special. It will take you $8 to buy the stl. files. Please pay attention to the ring size before printing, and make sure the 3D printed ring fits for your fingers by scaling. Both SLA and metal 3D printing is the ideal techniques to print this ring. With SLA, it is easy to make this flower ring with smooth surface; with metal 3D Printing, it is feasible to have a gorgeous glossy ring.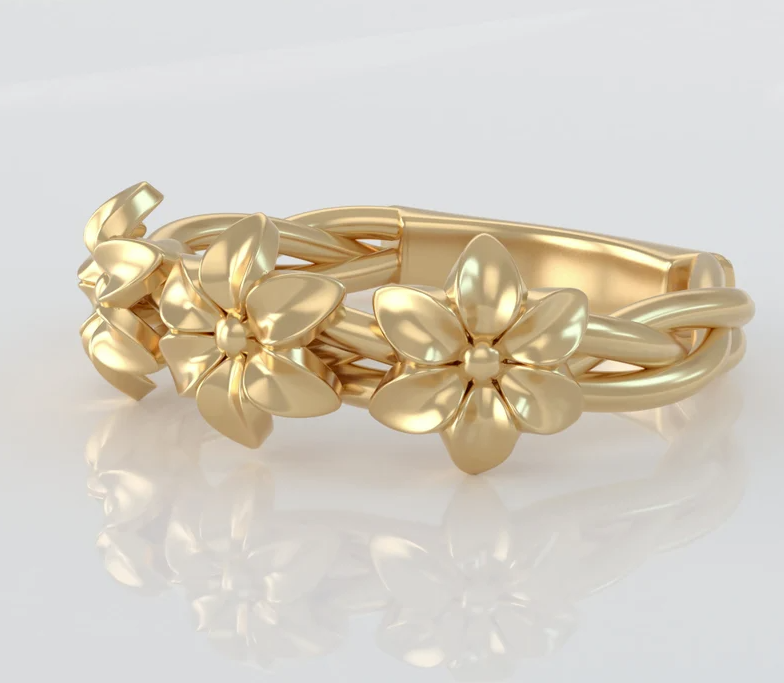 Image Source: Amelyna from Etsy
3. Fusion Net Ring for Free
Alright! How about mixing lattice and flower together? Are you still searching a free jewelry 3D model to try? Check this ring stl. file out! This is a net-shape ring with hollow-out flower on the top, which is chic and vintage. More importantly, it is free to download. 3D Printing can fabricate a ring with such complex structure easily, and you can choose the technology to print it, such as FDM, SLA, DMLS, etc.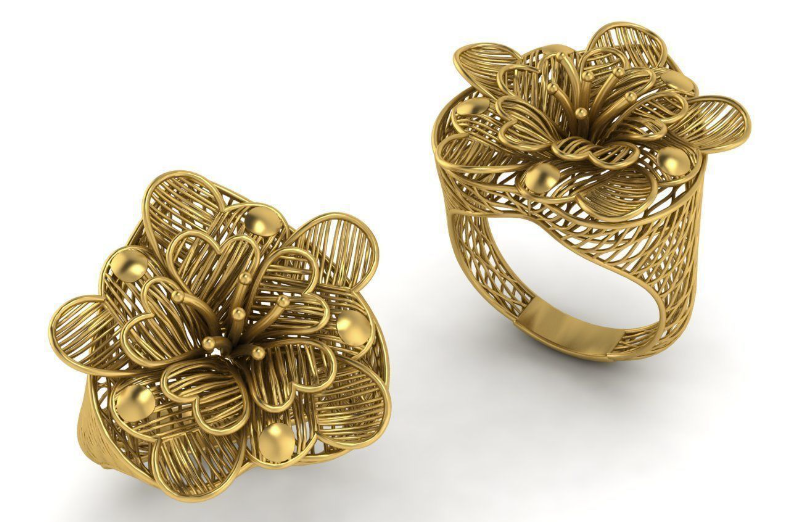 Image Source: panzer from cgtrader
4. Pendant 3D Models for Free
If you are looking for a simple and clean necklace pendent, this stl. file suits you well. This pendant will look great in rose gold, white gold, silver or platinum, and yellow 18k gold, which is wonderfully versatile for any style. If you want a custom size, you may need to contact our designer, Natalie. 3D printers including SLA, Micro-SLA, DLP, SCP, and MJM 3D printers are suitable to make this pendent.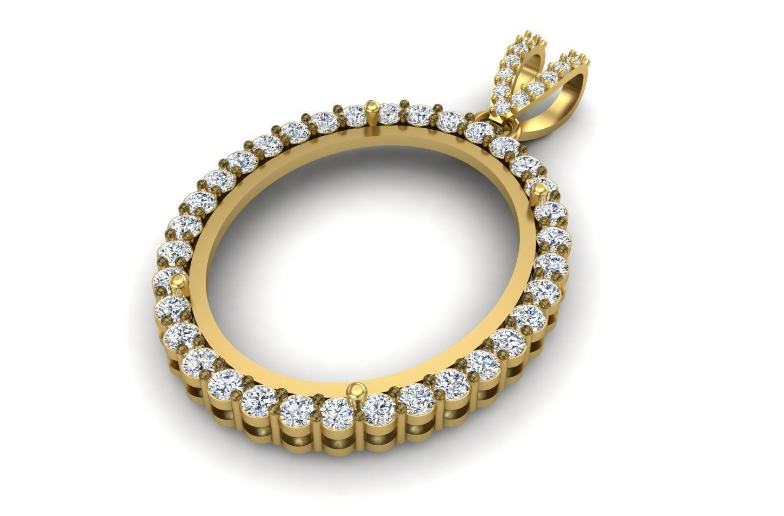 Image Source: Natalie-larson from cgtrader
5. Flower Earrings
How can we miss 3D printed earrings! This rose-shape earrings with intricate details can be 3D printed with different materials. It will definitely look great in yellow gold, white gold, rose gold, and platinum. Besides, it can be plastic 3D printed as well, FDM, SLA, DLP, are worth considering. It costs $0 to download all stl. files, try it now!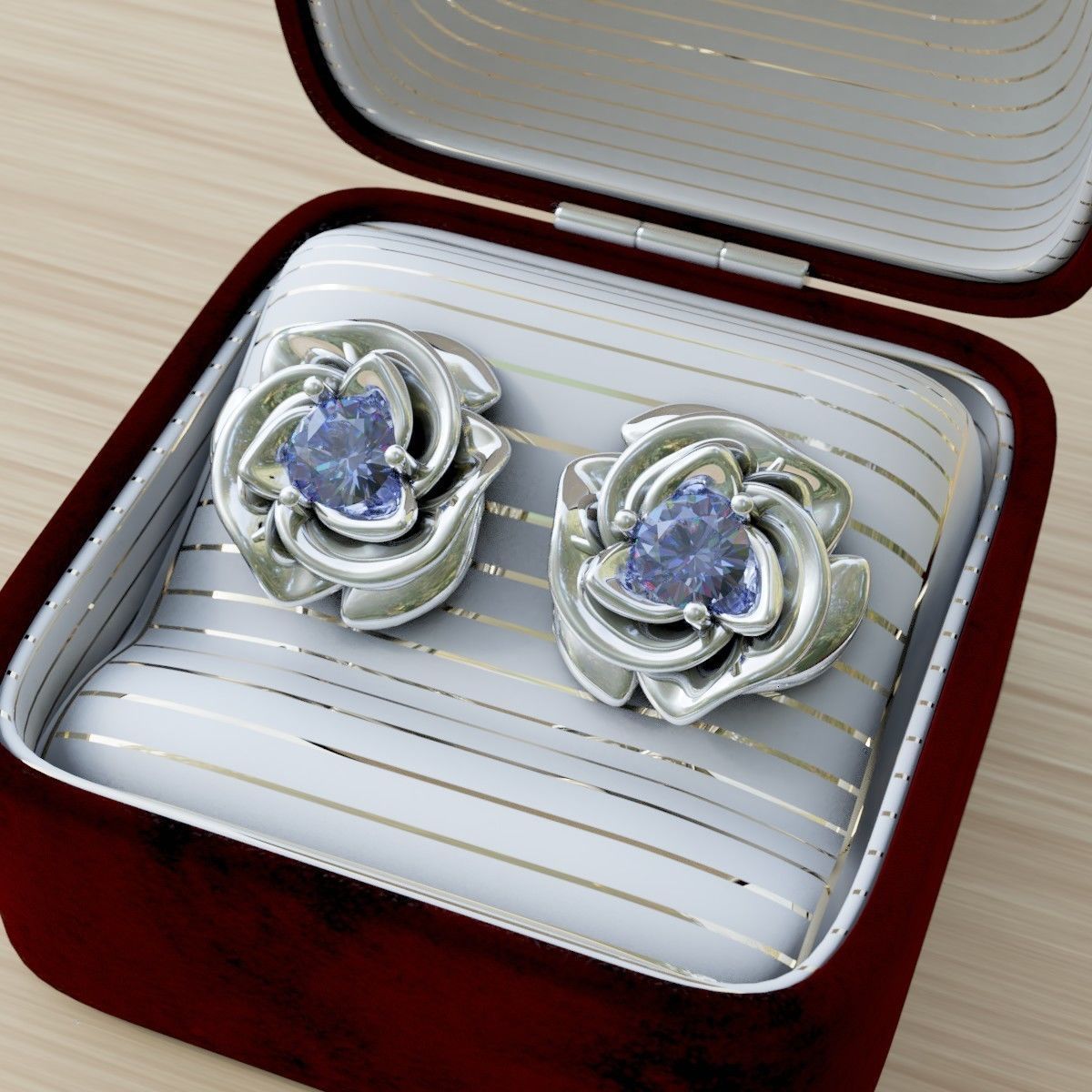 Image Source: Valerii Suvorov from cgtrader
6. Snake Ring
Snake ring is always the choice of fashion accessories, which is fond by different styles. This snake ring is kind of simple and the design is not exaggerated, making it suitable for many scenarios. The stl. files are free to download. If you need custom size or a finished model, our designer mrparroteth can help you with that!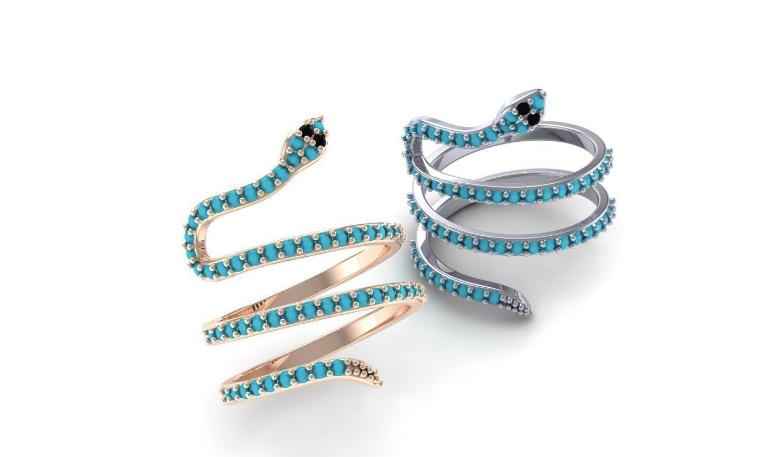 Image Source: mrparroteth from cgtrader
7. Crown Ring
When you want to start a jewelry 3D Printing project for fun, you should try this crown ring. It will only take one to two hours to print successfully, which uses much less time than other 3D Printing projects. SLA and DLP 3D Printing are suitable technologies to 3D print this crown ring. Please pay attention to the ring size before getting printing process started. You can get all the stl. file for free.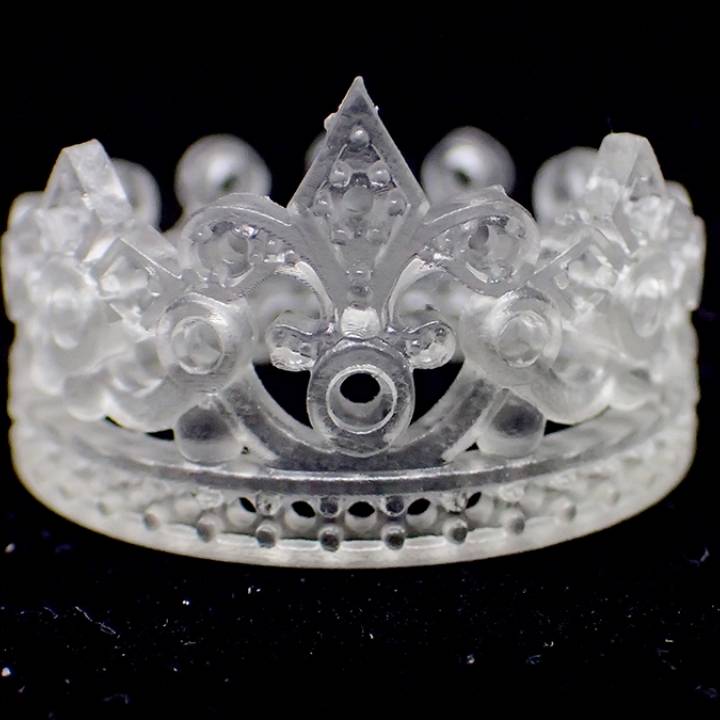 Image Source: Poignie Frédéric from MyMiniFactory
8. Flower Pendant
We have listed different types of flower jewelry, here is the easiest one to print! Most of 3D Printing technologies is capable of printing this follower pendant successfully and easily. Moreover, you can print this one fast and efficient. It is simple, chic and comfortable to wear, which can be your everyday jewelry. Download the 3D models for free.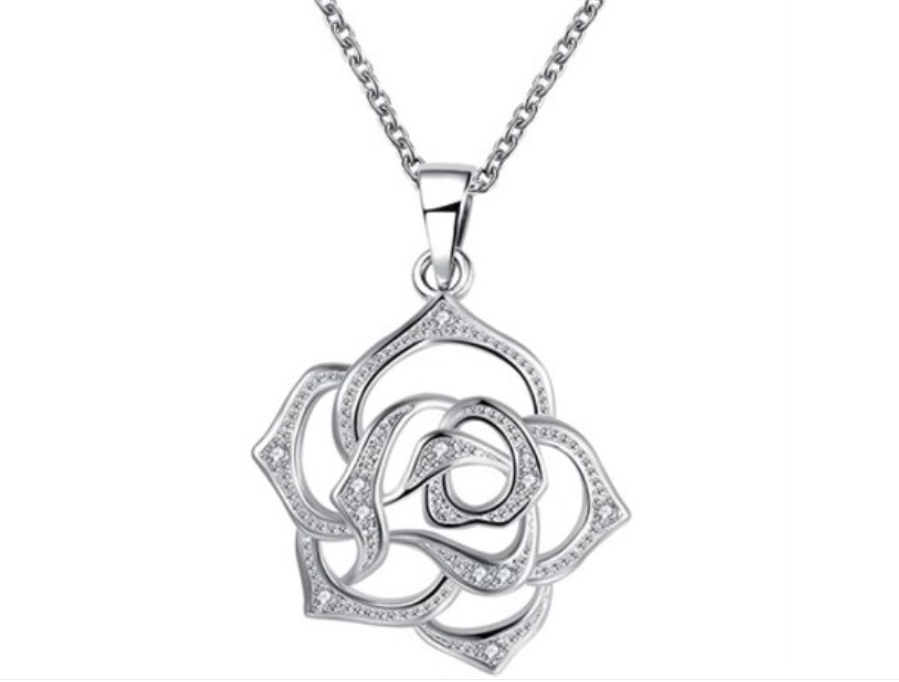 Image Source: Nys1 from Thingiverse

9. Rose Brooch
After 3D printing necklaces, rings, and earrings, is brooch the next jewelry you desire to make? We find this rose brooch on Cults, which suits in golden, rose gold, and silver really well. It will be an exquisite accessory on your outfits or bags. The brooch stl. files is $5.3 to buy, which is affordable and practical.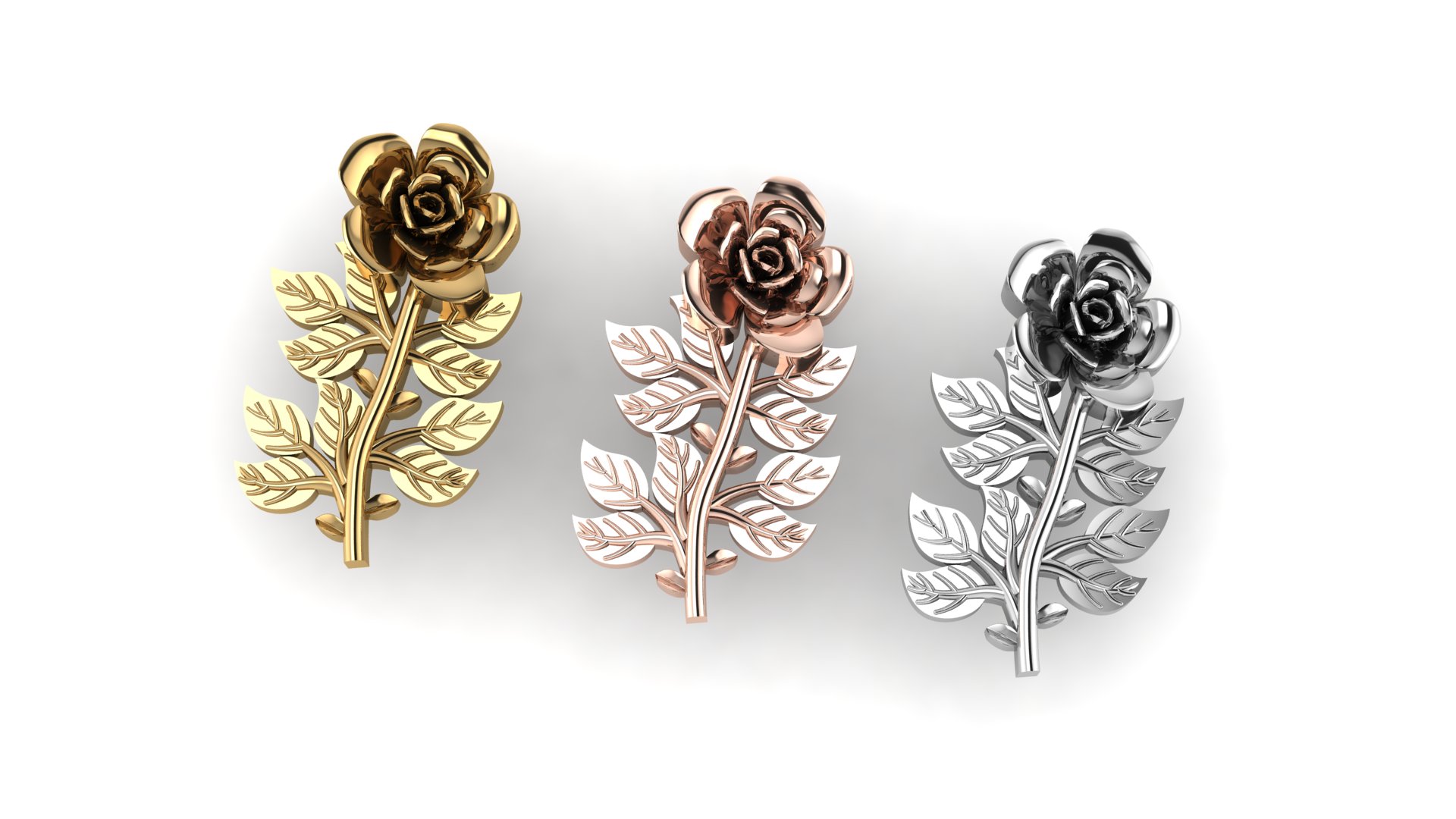 Image Source: JEWELRY from Cults
10. Earring Click
If you are looking for the jewelry models that are ready for production, we recommend this earring click. The stl. file is perfect and the model is ready to set in wax with 1.25mm diamonds. Shiny and glossy are the labels. Don't you worry about the locking latch as it is can be easily printed and assembled. It costs $9.3 to download the stl. files.
Image Source: DESIGNERBRASIL from Cults
Part 3. 3D Print Jewelry with Online 3D Printing Services
How to 3D Printing jewelry if you don't own a 3D printer or your 3D printer is not the right technology to print the jewelry you want? Online 3D Printing services are what you need! Wenext provides multiple online 3D Printing services, including SLA, SLS, MJF, SLM, and vacuum casting. Upload your jewelry stl. files on our instant quoting engine, so that you can get the manufacturing cost within seconds and without any hidden cost. After ordering our services, all you need to do is wait for the 3D printed jewelry parcel as our production is automated. Besides, we offer post-processing services such as sandblasting, dyeing, painting, polishing, grinding, etc. Overall, fast lead time, available and various post-processing options, high quality, and scalability, online 3D Printing enables you to make 3D printed jewelry effectively and productively. If you want to start a jewelry program or business, 3D Printing would be a great helper before mass production as well!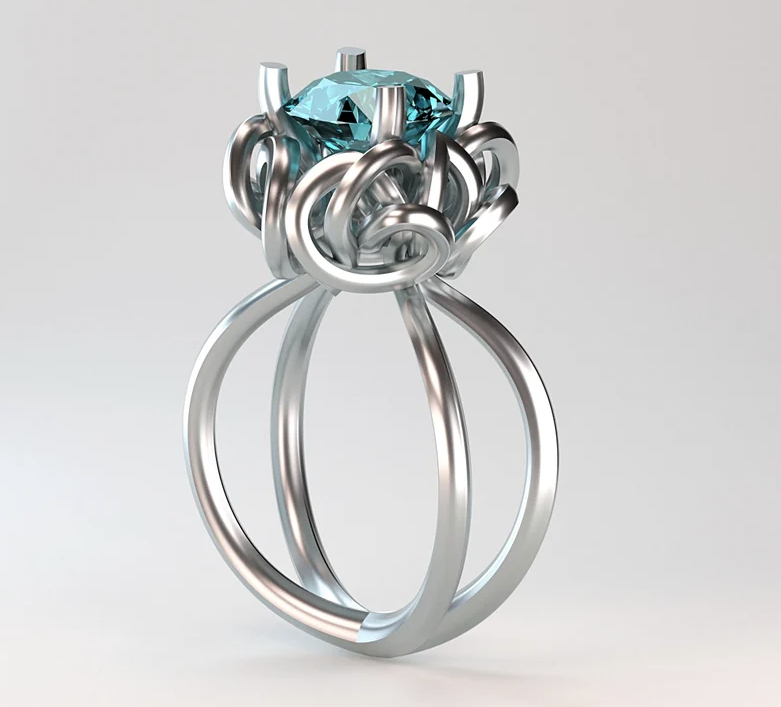 Image Source: Amelyna from Etsy
Please feel free to try instant quoting on our website or email hello@wenext.com if you are interested.