Part 1. Introduction
Conventionally, handcrafting and lost-wax casting is the two techniques to make jewelry, which require significant technical expertise and long-time investment. However, additive manufacturing becomes a new way to produce jewelry. 3D Printing enables jewelry production to fast prototype, reduce high budget investment and design freely. Whether you own a jewelry business or you would like to start one now, 3D printed jewelry can be a unique sales point. Why 3D printed jewelry has huge potential and advantages? What makes 3D printed jewelry special? How to start 3D Printing jewelry and how to get your jewelry in a most affordable way? Let's discover one by one in this article!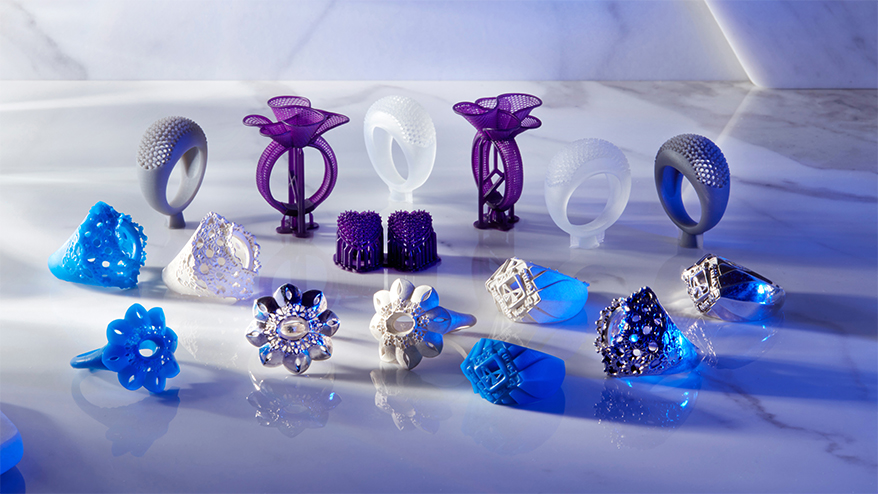 Image Source: Formlabs
Part 2. Benefits of 3D Printing Jewelry
1. High Quality
Is your first impression of 3D Printing connected to low-quality and visible layers? That's not true anymore since good FDM 3D printers can print HD objects now. Other professional 3D Printing technologies such as SLA, SLS, MJF, SLM, DMLS, etc. can bring you high-quality jewelry with high precision and high resolution. Depending on the 3D Printing technology, most of these high-tech 3D printers are being able to achieve the layer thickness as thin as 25 µm (0.025mm), allowing you to build high-quality jewelry and with low cost! What's more, these 3D printed jewelry are not easily faded, cracked or broken over time. Imagine your 3D printed jewelry can reach a new level of quality.
2. Design Freedom
Thanks to 3D modeling, you can design the jewelry on a computer and make it real by 3D Printing straightforward. Due to the nature of additive manufacturing, 3D Printing allows making jewelry with complex geometries and small size. Normally, the build envelope of a printer depends how large a part can be printed, while most of the industrial professional 3D printers are capable of printing large jewelry. Some small ones like 3D printed rings and earrings can also be printed will full details. Besides, jewelry with different shapes or interlocking structures can work with 3D Printing easily, you can design your 3D printed jewelry with any desired structures.
3. Unlimited Materials
What kind of materials to choose for your 3D printed jewelry? If colorful is your motto, and you may want to follow the iconic Bea Bongiasca. Resin 3D Printing can help you do that. Resin 3D printed jewelry has a beautiful smooth surface finish, and enables smooth painting on it. Dedicated painting can make your 3D printed rings, brackets, and necklaces glow! You can also choose various plastics to make ornaments, and in this case, FDM, SLS, and even MJF 3D Printing are suitable choices. Metal 3D Printing is relatively new, you can make high-quality and stable metal jewelry parts with various materials, as metals like sliver, brass, bronze, steel, etc. can be 3D printed.
4. Light Weight
Sometimes, wearing big earrings make the ears so painful. However, 3D Printing can reduce the weight of the jewelry to make those 3D printed jewelry comfortable to wear. You may notice that some 3D printed jewelry has lattice structures. It is a practical way of reducing the weight while not sacrificing the quality. Besides, material will largely affect the jewelry weight. Fortunately, FDM, SLS, and MJF 3D Printing can print super light weighted plastics, while metal 3D Printing, SLM for instance is an ideal solution to print light weight metal jewelry. There is another way to reduce weight for large jewelry or ornaments as well - printing hollow parts.
5. Easy Mass Production
3D Printing is not only allowing customize jewelry with unique shape and material, but also enable easy mass production. In general, we can utilize 3D Printing to make jewelry samples for visual or mechanical identifications before stepping into making mold in mass production process, for example injection molding. It is no doubt that creating mold in injection mold is expensive and there is zero tolerance for any mistakes. While 3D printed jewelry is more budget friendly and guarantee fewer mistakes before mass production. It is feasible to reduce production cost with 3D printed jewelry, even it is not the final process to make jewelry for your business.
6. Versatile and Flexible
From prototypes, samples to mass production, 3D Printing deliver a lot of possibilities to the jewelry market. You can create end-use jewelry with 3D Printing, and you can also use 3D Printed jewelry to create master molds for mold making or casting, depending on if 3D Printing is the suitable and ideal final process to make your jewelry. 3D printed jewelry molds are a great asset to production process as it leaves so much room of designs and 3D modeling. Moreover, with 3D Printing, jewelry size is not limited, and printing joint jewelry pieces are feasible. Material flexibility is one of the highlights if you use 3D Printing to start your jewelry business.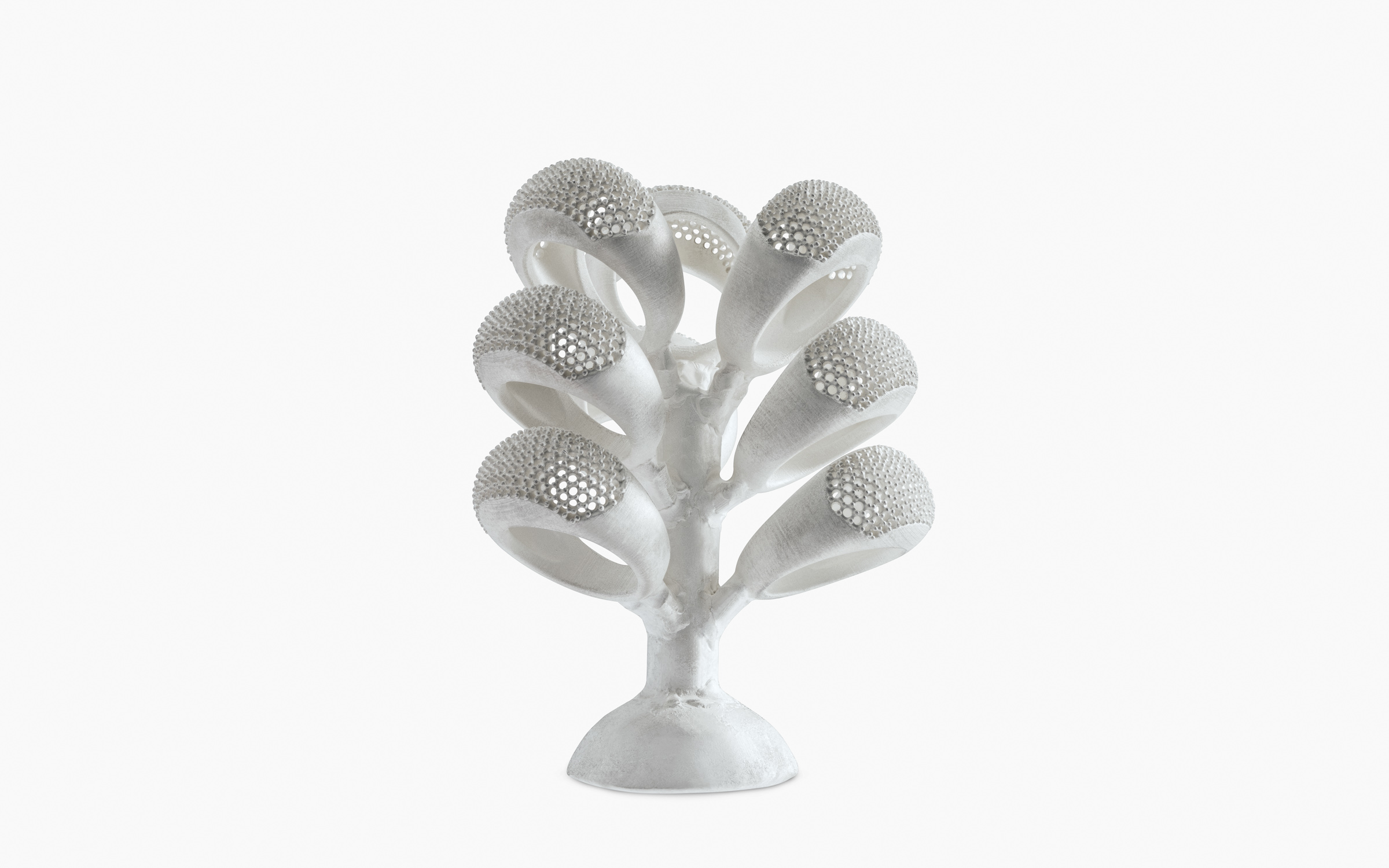 Image Source: 3D Hubs
Part 3.
How to get 3D printed jewelry?
1. Inspired by 3D Printed Jewelry Brands and Projects
Jewelry 3D Printing business is relatively new on the market; however, you still can find some jewelry brands who make gorgeous 3D printed jewelry and accessories. These pioneers gave your inspirations of jewelry designs, market positions, and customer profile, etc. Therefore, here are the recommendations for you:
GUY&MAX: Customize jewelry by digital design and 3D Printing.
AnnaReikherJewelry: A Nature inspired 3D printed jewelry brand by a Milan designer.
n-e-r-v-o-u-s system: A generative design studio that works at the intersection of science, art, and technology and uses digital fabrication to realize products.
Diana Law: 3D printed jewelry and accessories.
Radian: A Berlin-based label for contemporary 3D printed jewelry and sustainable home goods that merges different aspects of design.
2. Jewelry 3D Modeling
Digital 3D software facilitates jewelry 3D Printing by design freedom and convenience. 3D modeling software and apps deliver another methodology to design jewelry, and there are some brands are fond by 3D Printing hobbyists and engineers, including Autodesk, Onshape, Thinkercad, Blender, ZBrush, Vectary, etc. After designing the jewelry 3D models, you need to convert the models into the defacto 3D printer file - stl. files. If you want to find some free jewelry stl. files on the Internet and try jewelry printing, we have listed top 10 websites for free stl files. Besides, you will need 3D slicer to let the 3D printer understands your stl. files, and here is the best 3D printer slicer software for you!
3. 3D Printing Jewelry
After inspirations and designs, it is time to turn ideas into real jewelry. Basically, there are two ways to get 3D printed jewelry, which are using 3D printers or 3D Printing services. Depending on 3D Printing technologies, there are various 3D printer brands and manufactures in the industry. To help you gain better ideas on which printer to buy, you can check our printer recommendation articles: FDM 3D printers, resin 3D printers, metal 3D printers, SLS 3D printers, and large 3D printers. If investing too much money on buying 3D printers is not your first choice, online 3D Printing services is the option. Wenext is the company that offers online 3D printing services and solutions.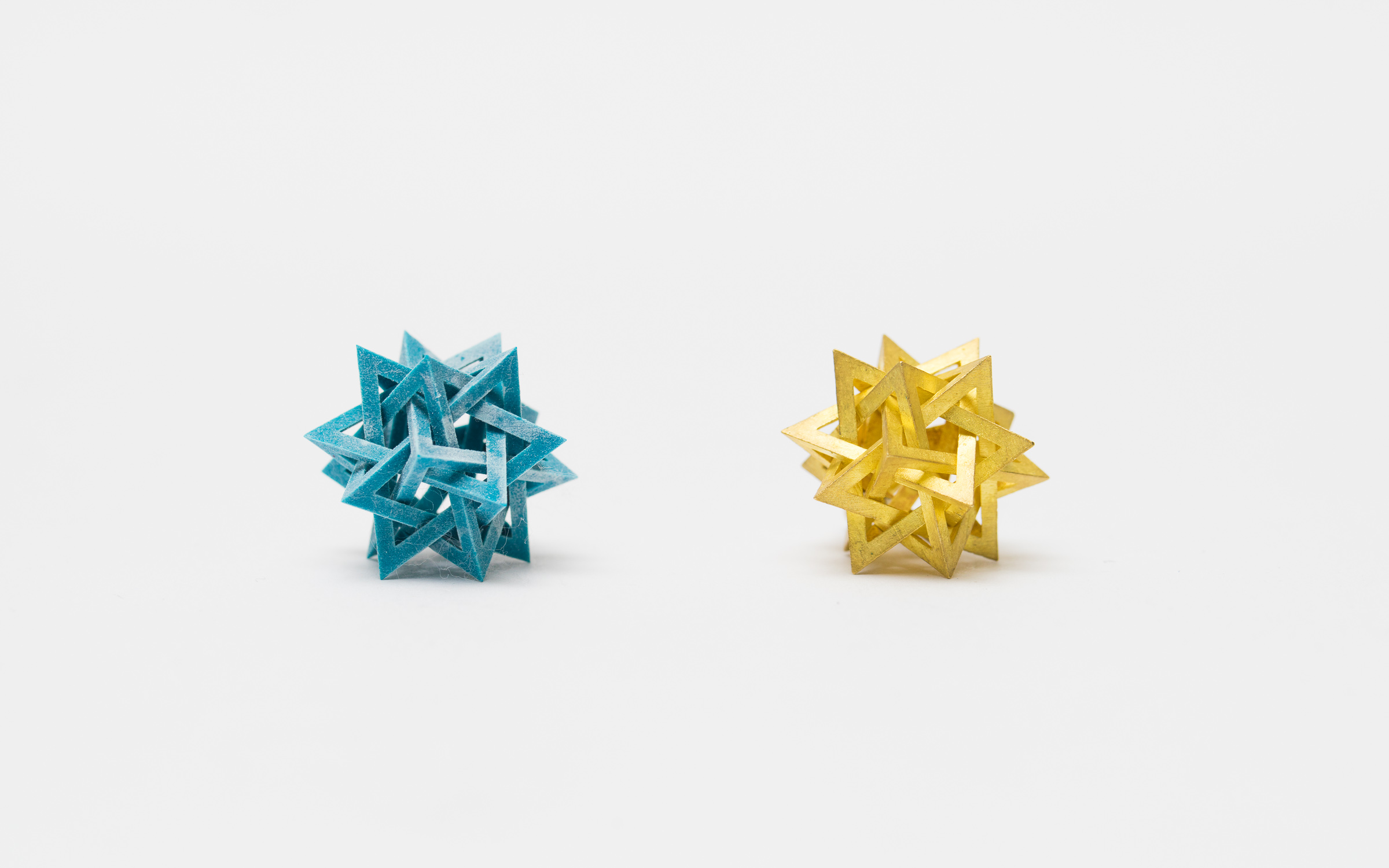 Image Source: 3D Hubs
Part 4. Get Your Jewelry Easily
How about not spending too much money to buy 3D printers and make high-quality jewelry in a short time? In the meantime, you have thousands of ideas to making your own jewelry after inspiring by those 3D printed earrings, 3D printed rings, 3D printed necklaces and 3D printed bracelets, etc. All you need to do is to upload your designs on our instant quoting engine and use our Online 3D Printing Services. You will get the affordable 3D printed jewelry cost within seconds and without any hidden cost. Besides, we can provide design advice to ensure your jewelry can be printed efficiently and successfully! We offer multiple 3D Printing services, including SLA, SLS, MJF, SLM, and vacuum casting. From resin, plastics, metal, jewelry prototypes and mass production, you can do all these in our one-stop manufacturing shop. Post-processing for each jewelry is available, you will get the detailed, exquisite, and high-quality jewelry. Get on board with 3D Printing and with us!
Please feel free to try instant quoting on our website or contact us hello@wenext.com if you are interested.