We've discussed what is anodizing and how does anodizing work previously. Anodizing is an electrolytic passivation process to give the part additional hardness and cosmetic effect by coating an oxide layer on the surface of a metal part. It is commonly used method to enhance the rigidity and resistance to wear, tear, abrasion and corrosion of metal parts, especially aluminum. Besides, anodizing is an ideal way to improve part performance and aesthetic with relatively low cost. It is no doubt that anodized aluminum is the most common surface finishing process in CNC machining. Therefore, we will explain what is anodized aluminum and how to anodize aluminum in this article. Let's get started.
Part 1. What is anodized aluminum?
Basically, anodized aluminum is aluminum that under the process of anodizing to create an exceptionally durable, corrosion resistant, and decently aesthetic surface.
The material performance of raw aluminum workpiece may not meet the specified specifications and require dedicated surface finishing processes. As anodizing creates an oxide layer on the metal part's surface, anodized aluminum has a stable oxide layer that is seamlessly integrated with the underlying original substance. By applying a harder and stronger oxide layer that is intact with the aluminum part, it will deliver higher resistance to flake, peel, scratch, and corrosion. The aluminum part is eventually capable of withstanding harsh environment.
Anodized aluminum is widely used in aesthetic and decorative applications. After anodizing, anodized aluminum gains a smooth surface and the layer structure of the aluminum workpiece is highly porous which is ideal for the part that requires dyeing, painting, and lubricating. Combining these two factors together, anodized aluminum can be dyed and painted smoothly and brightly. Moreover, the colored film is also scratch, and flake resistant, which is not prone to fade over time.
Anodized aluminum is highly environmentally friendly, making it the best substitute of electroplating and spraying.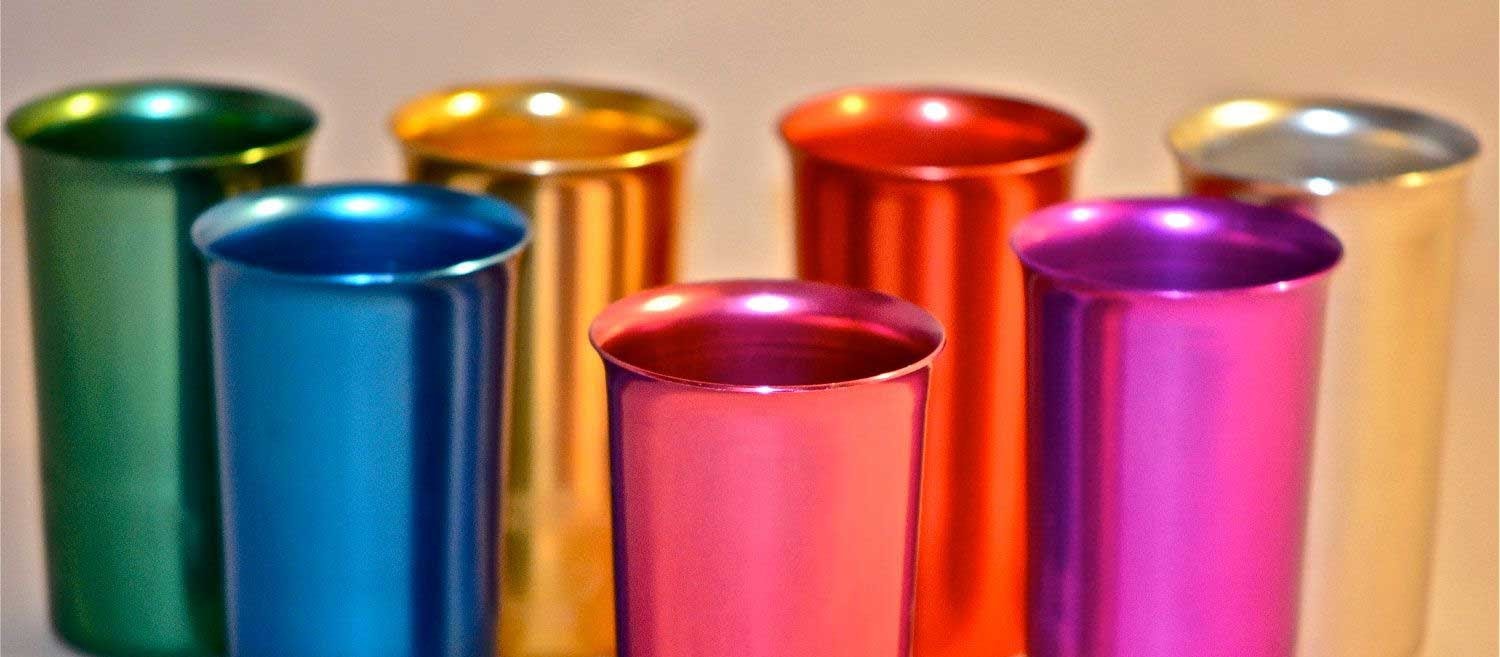 Image Source: Sunrise Metal
Part 2. How to anodize aluminum?
Anodizing is an electrolytic passivation process; however, electrolysis is one of the significant processes. There are more jobs to do in the anodizing process, including pre-treatment, electrolysis, choose different types of solution to get desired oxide film. Let's break the steps down one by one:
1. Pre-treatment
Pre-treatment is the essential step in the beginning of anodizing, which greatly affects the surface finish quality and cosmetic effect of the final part. After machining the raw aluminum part by milling or turning machines, there may be dirt, grease, and surface imperfections remaining on the part's surface. To ensure a high-quality surface finish after anodizing, cleaning such contaminants are necessary. Generally, there are two ways to pre-anodizing treatment: chemical and mechanical methods.
Chemical Pre-treatment
Chemical pre-anodizing treatment includes the use of various chemical solutions to remove dirt and grease and surface oxides as well as heat treatment of scale (a deoxidizer.) Acid or alkaline cleaners are used to remove remaining contaminants on the surface. Afterwards, etching or brightening steps are provided to modify the surface texture, aiming to gain a unique aesthetic surface finish.
The process of etching is to immerse the aluminum part in hot sodium hydroxide or trisodium phosphate (alkali etching) or aqueous ammonium bifluoride (acidic etching), which produces a matte surface finish on the aluminum part and removes an even layer to ensure the least defects on the surface.
The process of brightening is to immerse the aluminum part in phosphoric or nitric acid to produce a shiny surface finish. In this step, the microscopic peaks and imperfections on the surface are smoothed, resulting in a highly reflective surface. Besides, to enhance brightness and reduce toxic fumes, mixing the additives with the acid bath is the method.
Mechanical Pre-Treatment
Nevertheless, chemical pre-treatment may not be one-size-fits-all solution for different applications. Mechanical pre-anodizing treatment is provided to bridge the gap. A few methos such as abrasive polishing, sandblasting, and shot peening are parts of mechanical pre-treatment. These processes are being able to smooth the surface finish and offer great coating adhesion to the aluminum part while not scarifying rigidity and fatigue resistance.
2. Electrolysis
Electrolysis is the crucial and main part of anodizing aluminum. It is a process of submerging the aluminum part into an electrolytic solution bath with positively and negatively charged ions. The aluminum part and the cathode are respectively connected to the positive and negative terminals of the direct current power supply. The part becomes positively charged when a DC is applied to close the circuit, because electrons are withdrawn from the surface. And these electrons swim to the cathode interface, reacting with the hydrogen ions and produce hydrogen gas. Eventually, the aluminum cations react with water, thus generating an aluminum oxide layer. There are mainly three types of anodizing, click here to learn more.
3. Barrier Oxide Film
When films are grown in neutral solutions such as ammonium borate, ammonium phosphate, or tartrate compositions, a barrier oxide film forms on the surface of the part in which aluminum oxide is insoluble. The process creates a durable and robust film, protecting the underlying aluminum substance. The thickness of the barrier oxide film depends on the voltage applied between the cathode and anode.
4. Porous Oxide Film
When grown in a dilute acidic solution (about 10% acid content), a porous oxide film forms on the surface. There are many acidic electrolytes that can create porous oxide film such as phosphoric acid, oxalic acid, chromic acid, and mixtures of inorganic and organic acids, while the preferred one is sulfuric acid. The pore dimensions depend on voltage, temperature, and acid concentration of the solution bath.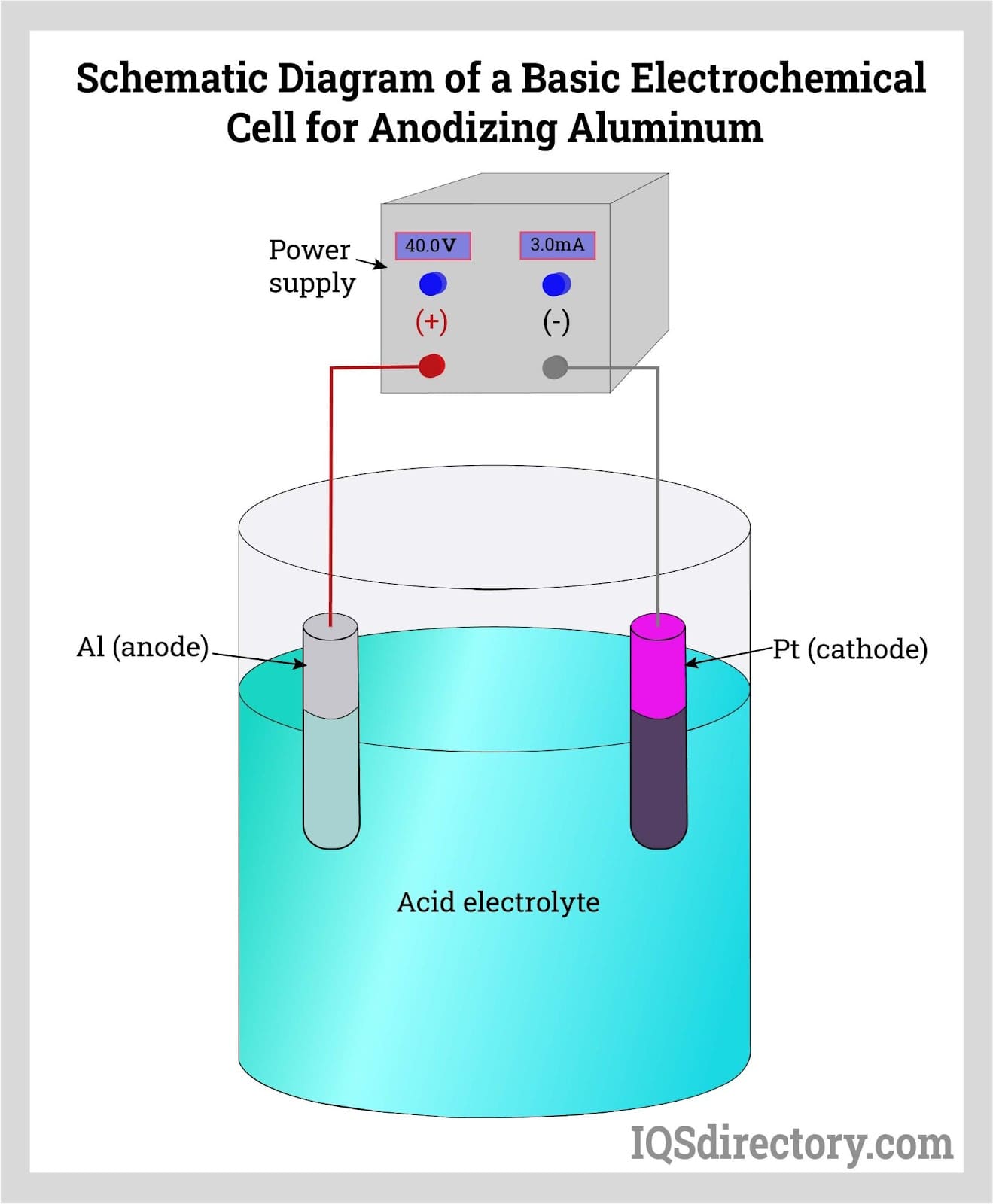 Image Source: IQS Directory
Part 3. Benefits of Anodized Aluminum
1. Enhanced Mechanical Properties
Anodizing bonds the oxide layer and the underlying aluminum together comprehensively, improving durability of the anodized aluminum. Anodized parts tend to have a long-life span which reduce maintenance and operating cost.
2. Color Stability
The surface finish of anodized aluminum is smooth and uniform, dyeing and painting to the anodized aluminum parts is stable. The colored film is resistant to peel, flake, and crack, the luster and color retain over time.
3. Highly Aesthetic
Anodized aluminum has a great cosmetic effect with matte or shiny metallic surface finish. As there are many color alternatives, anodized aluminum has been used in various aesthetic applications, such as architecture, artwork, furniture, luxury sport cars, etc.
4. Cost-effective
Anodizing is a relatively low-cost method to enhance performance of aluminum parts. Due to the low maintenance cost and long-life span, anodized aluminum generates a long-term value.
5. Green and Safe
The process of anodizing aluminum does no harm to human health. Anodized aluminum is chemically stable, non-toxic and heat-resistant; and will not decompose. As anodizing is an enhancement of the naturally occurring oxidation process, which is harmless and produces no harmful or dangerous by-products.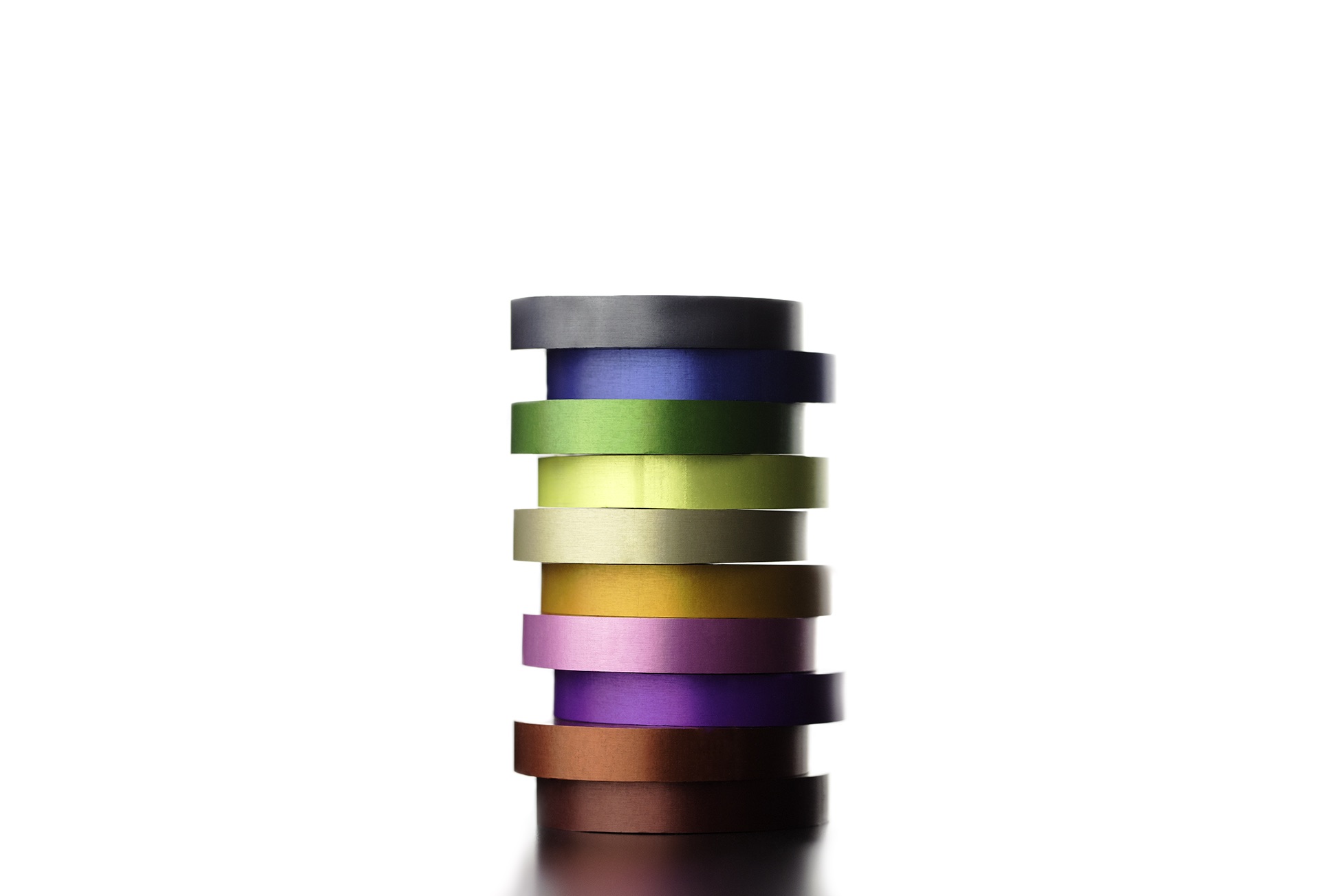 Image Source: Fictiv
Please feel free to try instant quoting on our website or contact us hello@wenext.com if you are interested.