The vibes of holiday season are warming up as December has arrived. We'll be busy decorating our home and yard and filling them up with Christmas ornaments and decors. Here are some fun 3D Printing ideas for Christmas, and we've generated a list of the best 3D printed Christmas ornaments for you! Download the STL files and enjoy 3D Printing.
Part 1. The Best 3D Printed Christmas Ornaments
1. Steampunk Christmas Ornaments
Sometimes, we want to create connections between decoration and hobby to make things special, even for Christmas ornaments! Do you need some steampunk style Christmas ornaments to hang on your Christmas tree? 3D Printing is one of the most affordable ways to DIY your own steampunk Christmas ornaments. Unique color and special textures are easy to paint on the 3D printed ornaments. You'll find six high-quality models in this pack and it only cost $4.16 to download all the STL files. If you love steampunk and 3D Printing, what are you waiting for!
Designer: Alphonse_Marcel
Source: Cults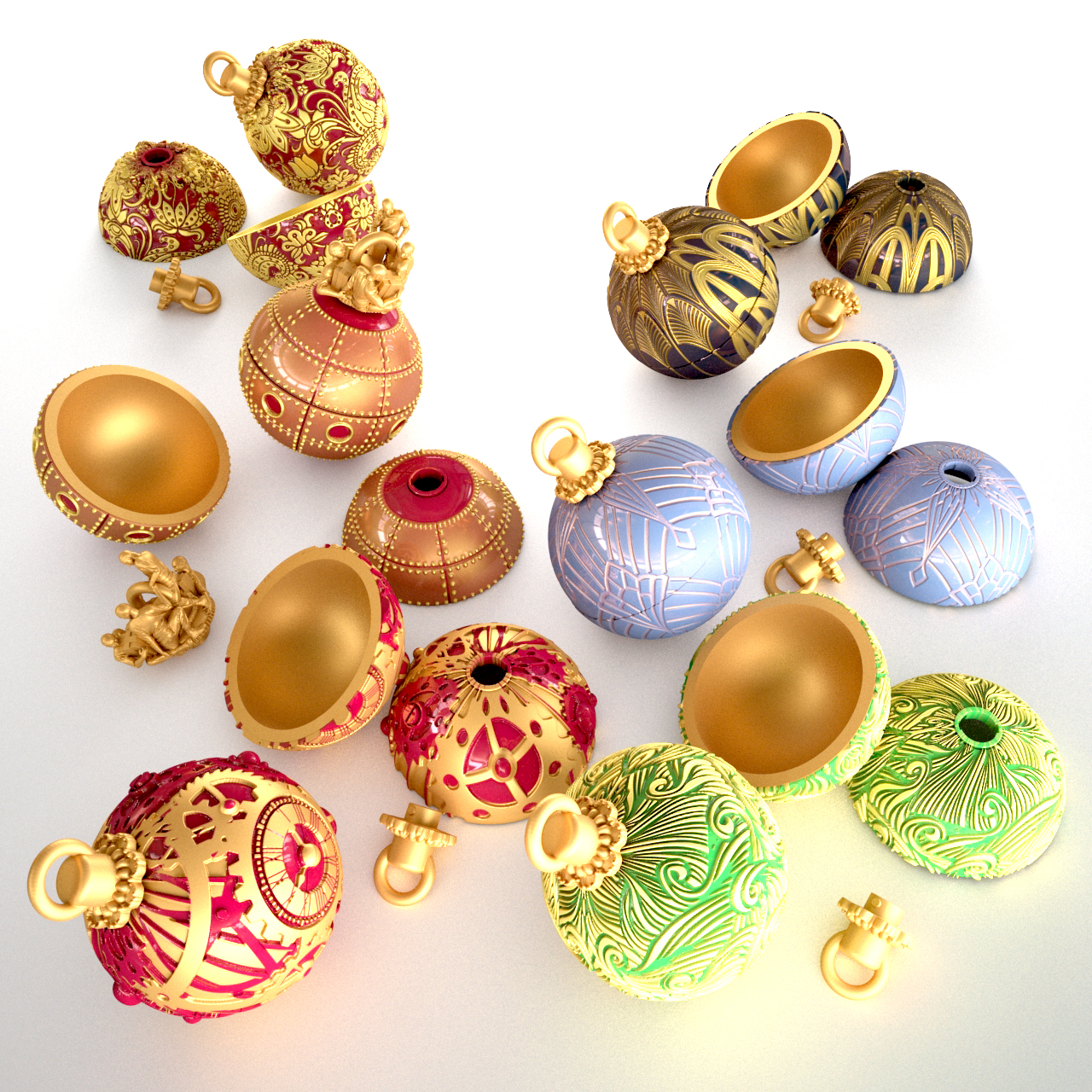 Image Source: Alphonse_Marcel
2. Christmas Star Tree
Christmas tree is always the most important part of holiday season, don't you need one 3D printed Christmas tree? This vase shape Christmas tree has a star topper and base which is easy to print. As you can scale the 3D models from 30% to 200% depending on if you want to fit led lights inside the tree and even the star on the top. It can be a fun home decoration for the festive season! Try to use Cura to slice the STL files so that you can get the best printing result.
Designer: Martin John Hawkes
Source: MyMiniFactory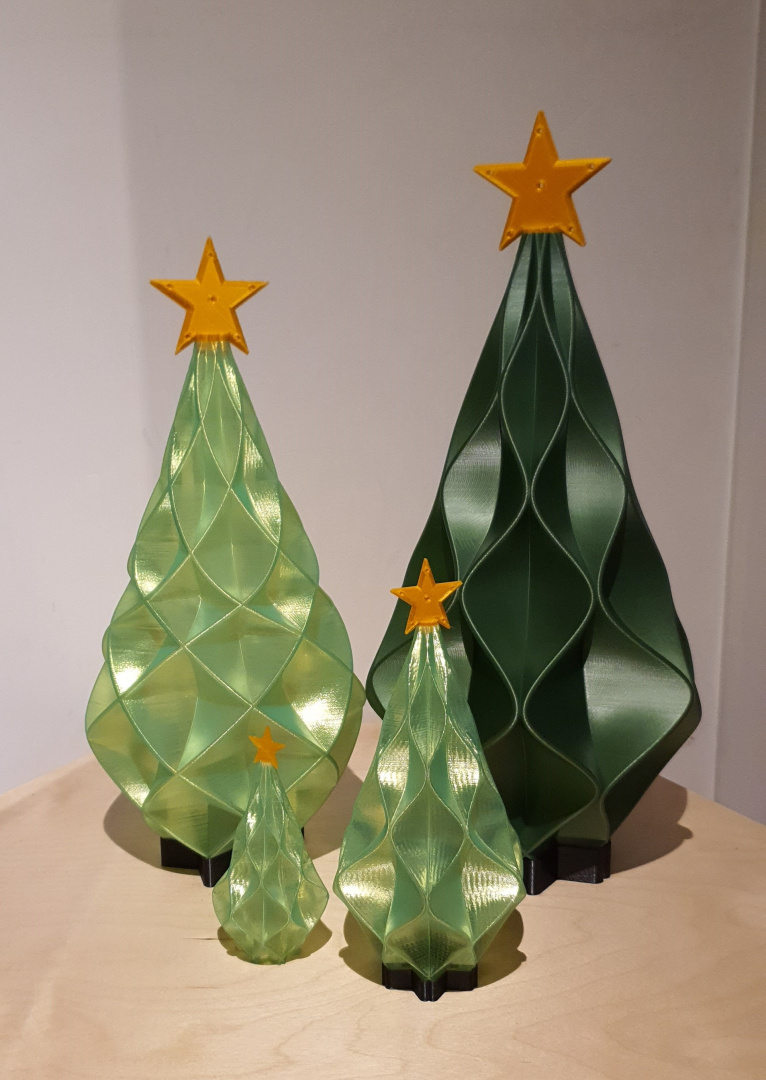 Image Source: Martin John Hawkes
3. Christmas Tree Vase
With 3D Printing, you gain much more diversity to create Christmas trees in many shapes. This vase shaped Christmas tree is an exquisite decoration of the holiday season. It's very easy to print without any support structures and infill. The size of the vase tree is 5 x 5 x 11 cm and the weight is about 25g. The recommended layer height setting is 0.25mm. Check printing details carefully before getting started. Download the STL file for free!
Designer: Erwin Boxen
Source: MyMiniFactory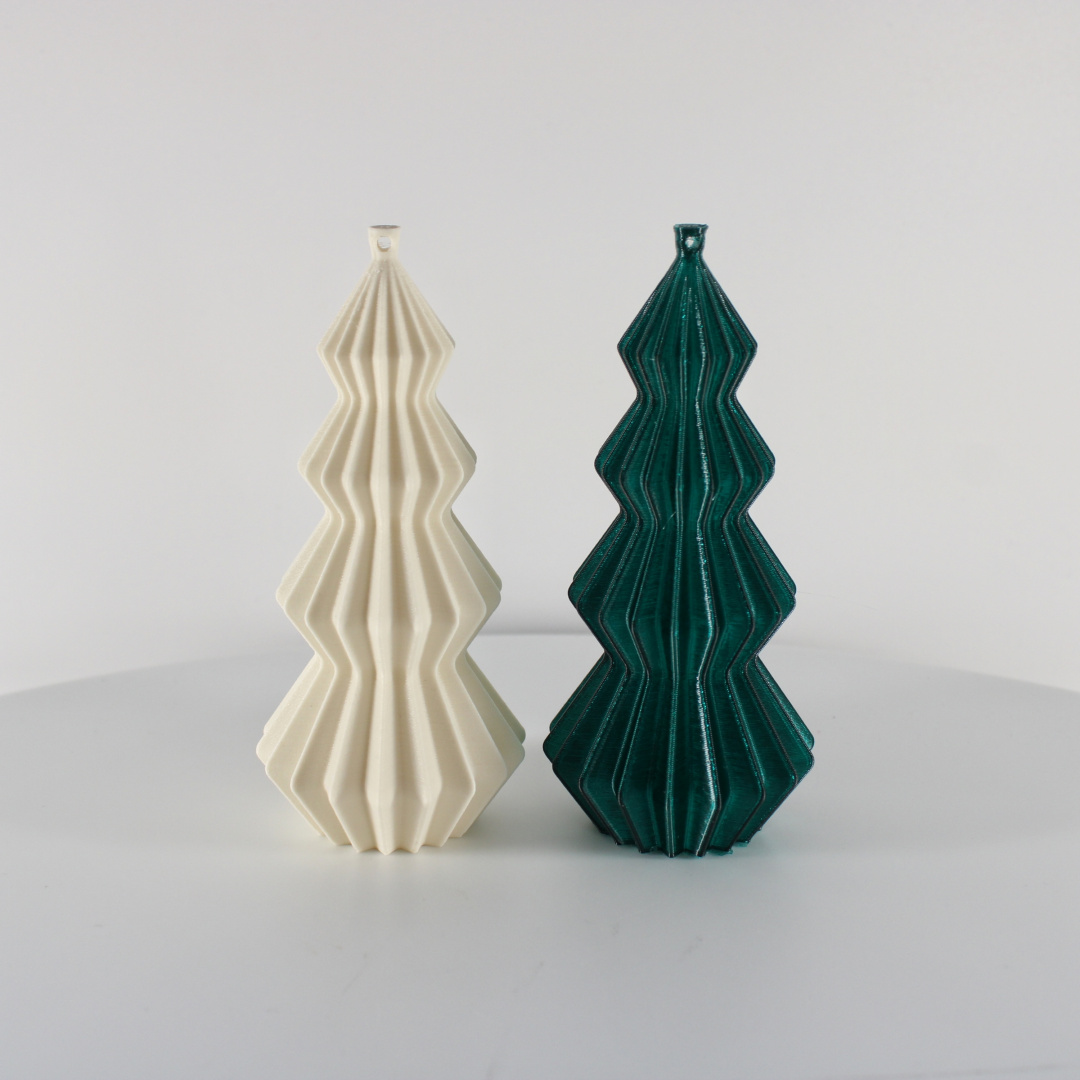 Image Source: Erwin Boxen
4. Spiraled Christmas Tree
Look at this spiraled Christmas tree, it could be one of your best Christmas ornaments. The 3D printed Christmas tree consist of two parts, including the base and the topper. After printing, the topper can be attached to the top of the base with glue. The original size of the whole tree is 11.7 x 20.5mm, while you can scale the 3D models as well. It'll take about 200 minutes to print all the parts. 10% infill is needed for the topper. All STL files for this model are free, happy printing!
Designer: Erwin Boxen
Source: MyMiniFactory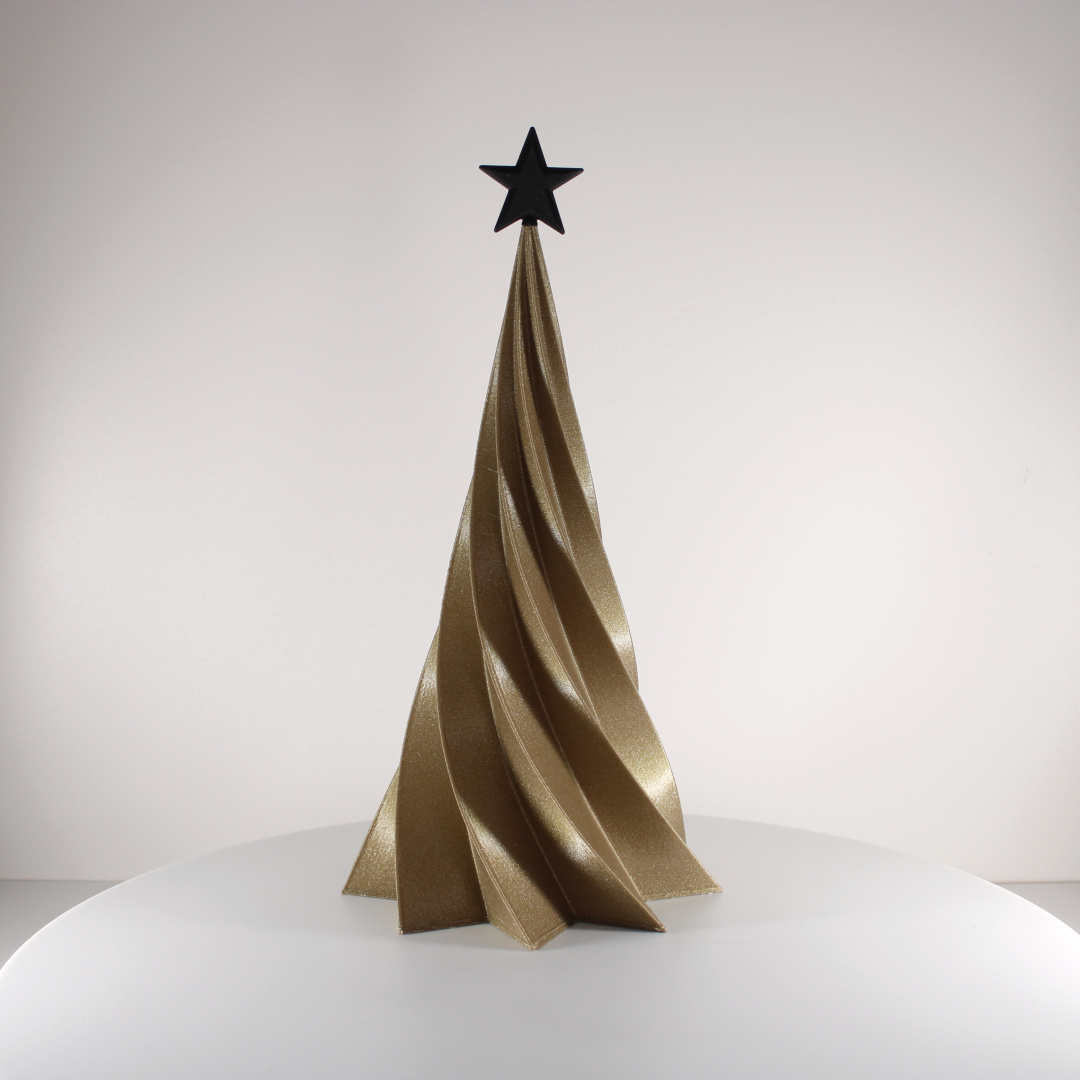 Image Source: Erwin Boxen
5. Christmas Wreath with Large Bow
How about make a Christmas wreath that will never fade away! Use your imaginations to 3D print Christmas wreath with details. The bow of this Christmas wreath is also originally designed by the designer, and you can put it anywhere on the wreath with glue. You may scale up the wreath and use some flexible materials to print so that you can wear it comfortably. It can bring so much fun and joy while printing Christmas wreath. Enjoy the festive vibe and download all STL files for free!
Designer: Betty Smothers
Source: Thingiverse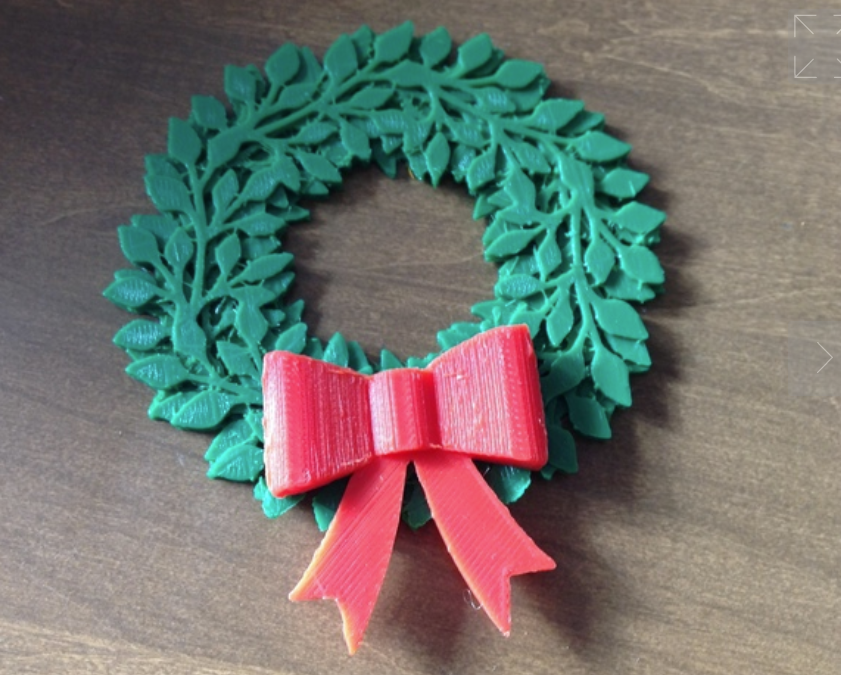 Image Source: Betty Smothers
6. Lattice Christmas Balls
Hanging cute 3D printed Christmas balls on your well decorated tree or giving them away as gifts to friends is totally the part of festive season. Here is a set of three open lattice Christmas balls and they are free for download. The key difference between them is the amount of twist, and they are quite easy to print successfully. Supports are needed to print these Christmas balls, and the layer thickness can be set as 0.1mm. While no infill and raft are needed. Colorful PLA filaments are recommended materials. But please check out detail information about adding supports on the Christmas balls before printing.
Designer: Scott McClurg
Source: Thingiverse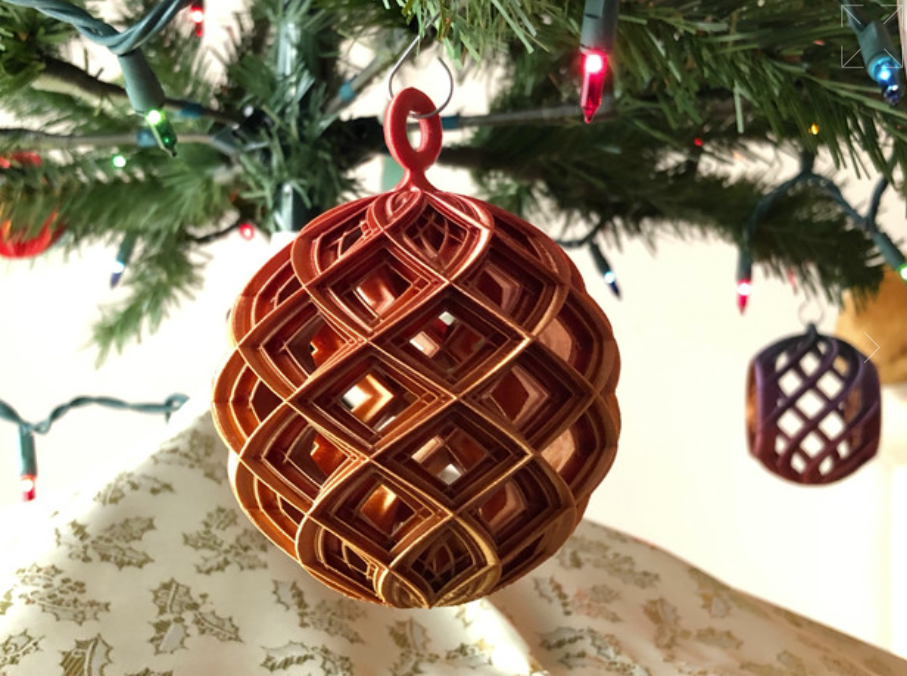 Image Source: Scott McClurg
7. Christmas Candy Cane Cookie Cutter
Christmas cookies and a cup of tea, chatting with families and friends, how beautiful it is! And now you can 3D print your own cookie cutter for happy Christmas time. One candy cane cookie cutter only takes about 35 minutes to print and cost 12g filament. It's easy to print and require not much technical supports. The layer thickness is set 0.3mm. For more details, tips and baking recipe, go to oogime.com.
Designer: OogiMe
Source: Thingiverse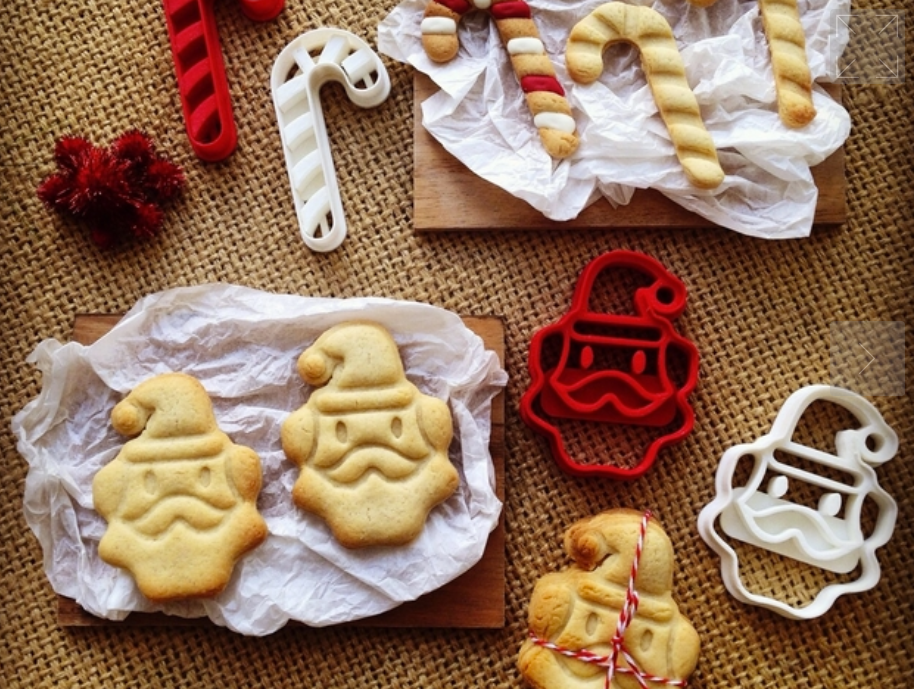 Image Source: OogiMe
8. Christmas Bauble Display Tree
Silver Christmas bauble display tree is never out of time. How about make one this year by 3D Printing? This 3D model is easy and fast to print with no support. You can hang cute ornaments on the edge of this 3D printed tree as you like. If you want to print the exact tree as the design, silver PLA filaments are what you need. But if you have other ideas, like PETG, that's feasible too. 15% infill is needed and layer height is 0.3mm. Free download of all files.
Designer: Natalie Cheesmond
Source: Thingiverse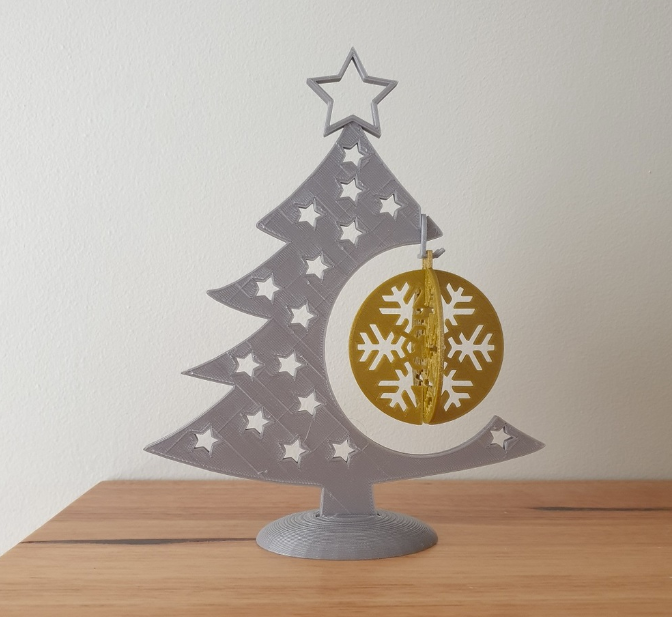 Image Source: Natalie Cheesmond
9. Christmas Lettering Blocks
3D Printing Christmas lettering blocks is one of the easiest DIY projects of your Christmas ornaments. Check out these cute lettering blocks and the fonts are dedicatedly designed by Ian Barnard. If you are using the Ultimaker 3D printer, you can set the same parameters as the designer did, while adjust based on the printer situation accordingly. No rafts and no supports needed. Scale up or down the blocks vertically to make them chunkier or slimmer as you like. Download all STL files for free.
Designer: Tony Short
Source: Thingiverse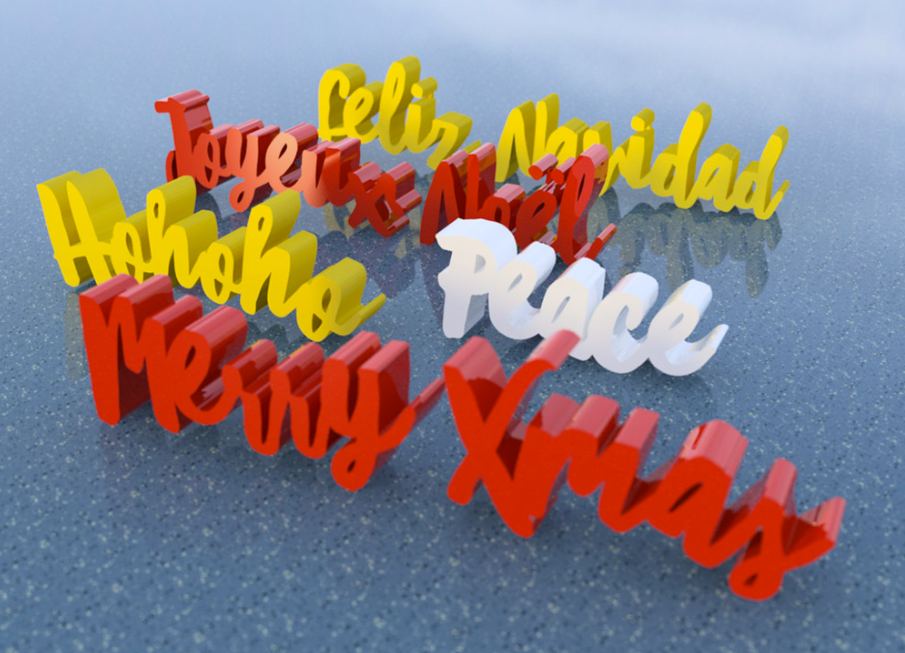 Image Source: Tony Short
10. Christmas Star
How could we miss Christmas stars! 3D Printing your own stars and hang them up on the 3D printer Christmas tree, or use to furnish the top of the Christmas tree! There are options: small or large star, while the diameter of the small star is about 13cm, the large one is 26cm. The final star is assembled by 12 pieces of this 3D model, you need to glue these pieces all together. Colorful PLA filaments are the popular choice to print the star. Start your project for free and decorate the holiday season.
Designer: Paul Murrin
Source: Thingiverse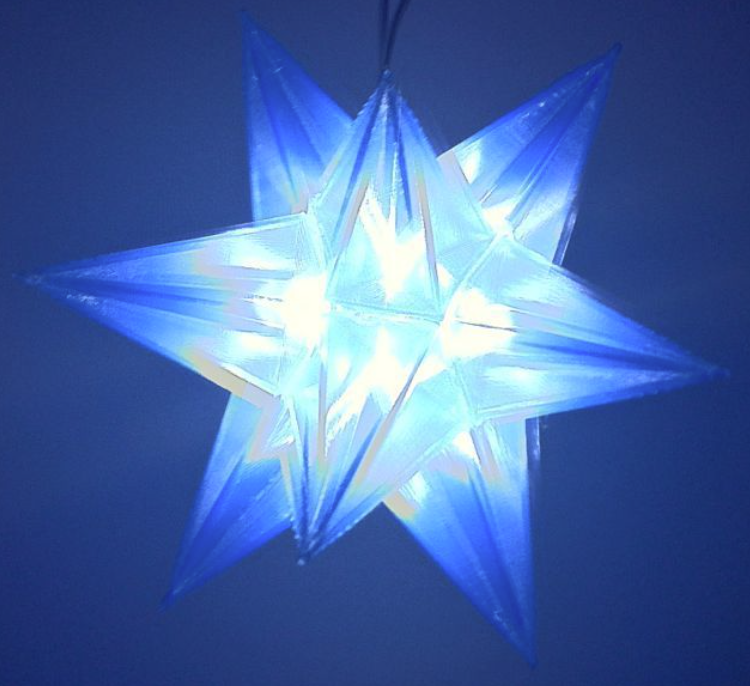 Image Source: Paul Murrin
11. Holiday Christmas Deer
Last but not the least, here is the popular Christmas Deer with over 300 makes! Print this model in 100% scale, you will get a beautiful deer with 282.3 mm height. The model is very easy to print successfully without support structure. 10% infill and 1mm shell thickness is what you need to 3d print a cute Christmas deer, which takes about seven hours to finish printing process. After printing, you can spray the deer with metallic and glitter paint to make it shiny and festive! Happy printing and merry holiday season!
Designer: YEG 3D Printing
Source: Thingiverse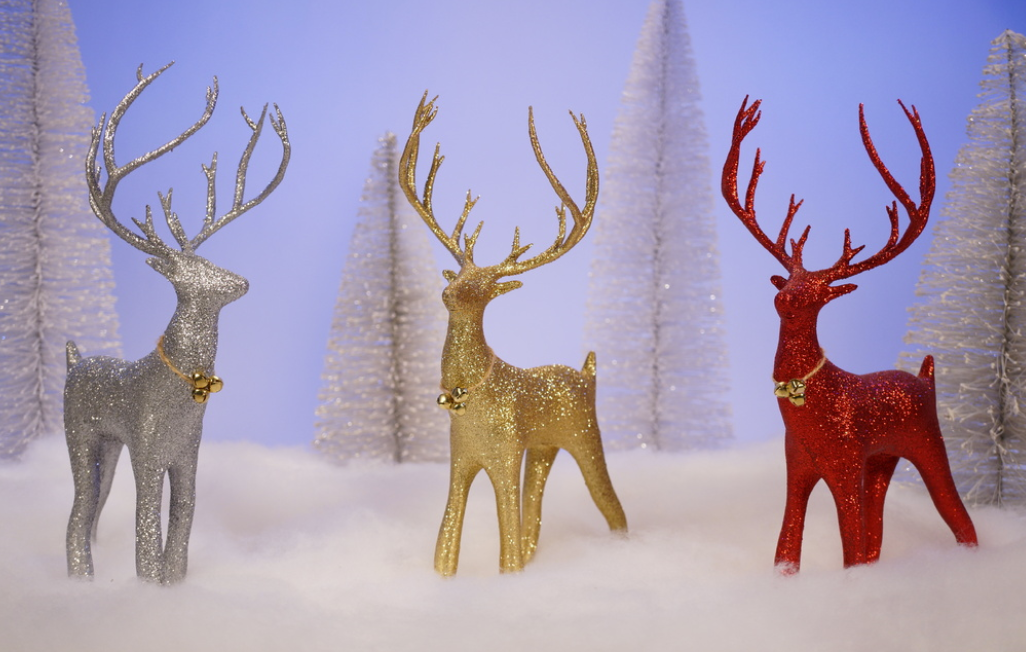 Image Source: YEG 3D Printing
Part 2. Print Holiday Season Decorations with Online 3D Printing Services
Instead of buying a new 3D printer to get your 3D printed Christmas ornaments done, you can choose online 3D Printing services. Wenext offers a variety of online 3D Printing services with various 3D Printing materials. SLA, SLS, MJF, SLM, and vacuum casting are provided to 3D print Christmas ornaments. High quality and fast delivery, all you need to do is uploading STL files on our instant quoting engine. Printability review of your STL files will be processed first to ensure successful printing. Besides, post-processing is available for each 3D printed Christmas ornaments, such as painting, threading, tapping, grinding, etc. Please feel free to try our instant quoting system or email hello@wenext.com for more information if you are interested!