When you come up with a new part design, and you need you make it come true. Then you may consider a variety of manufacturing method to turn your design into reality – a real exquisite product. To decide which method to utilize, you may even consider buy your own a new machine or just outsource manufacturing processes, such as CNC machine shop or online 3D Printing services. It is no doubt that use a third-party CNC machine shop to create high quality end-use parts have typical benefits, however, the precondition is that you choose the right CNC machining services supplier. Therefore, we will list a lot of CNC machine shop knowledges and recommendations. Please check the full guide to help you select the top-tier CNC machine shops with low cost to start your project.
Part 1. What is a CNC milling shop?
Speaking of CNC machining, the typical process is CNC milling, so in this section, let's explain what is a CNC milling shop.
CNC milling shop is a place where manual or automated CNC milling machines that cut, form, and shape metal, plastic and even wooden parts. It is not a traditional "shop" in that sense and it doesn't mean that you just walk in there and buy whatever you need, check out and leave. A CNC milling shop is a manufacturing facility to help customer produce parts with designed geometries and specifications, and deliver the parts with different lead time due to production volumes. So, CNC milling shop refers to subtractive manufacturing as CNC machining.
Subtractive manufacturing is a process of creating products by removing material form a block of raw material or we call it a workpiece, until the workpiece achieves designed geometries and specifications. CNC milling is one of the processes in subtractive manufacturing that can make high quality and tight tolerance parts. CNC milling machines utilize rotary cutters to remove material from a part mounted on the machine bed. There are different types of CNC milling systems, the most common type is 3-axis CNC machine. 3-aixs means the system has 3 linear degrees (the X, Y, Z axes) to produce parts. While the advanced one is 5-axis CNC machine, which owns 5 degrees of machining freedom and is suitable for creating parts with highly complex geometric geometries. Besides, 5-aixs CNC machining is ideal for simplifying manufacturing steps.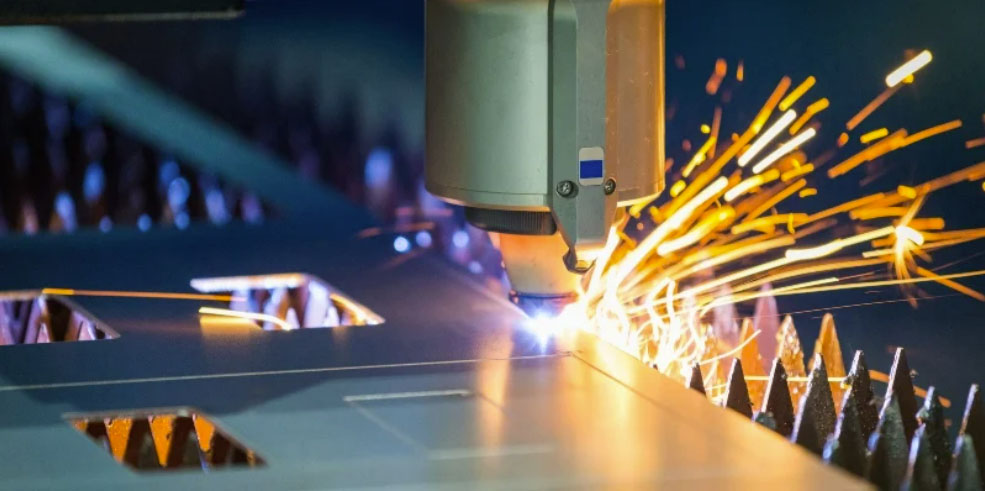 Image Source: PCMI Manufacturing
Part 2. How much does CNC machining cost?
1. Prices of CNC Machines
Basically, there are multiple types of CNC machines in a CNC machine shop, such as CNC milling, CNC turning, CNC router, etc. To manufacture custom CNC parts, normally we should choose a suitable CNC machinery based on the part design, material, surface finish requirements, and part volumes. The CNC machine shop with rich experiences and massive in-house manufacturing capabilities is being able to help customer choose the right CNC manufacturing method to make parts, in order to reduce cost and ensure high quality. Precision and cost per hour are always the main factors to decide which type of CNC machine to use to crate custom CNC machined parts. Let's take a look at 3-axis, 4-axis, and 5-axis CNC machines prices in an industrial CNC machine shop.
3-axis CNC Machines
The cost of a production level 3-axis vertical machining center goes from $150,000 to 300,000.
4-axis CNC Machines
The price range of a 4-axis CNC machine is from $200,000 to $400,000, depending on different manufacturer brands in the industry.
Entry Level 5-axis CNC Machines
Normally, the price of a 3+2 5-axis CNC machine is from $150,000 to $500,000, depending on the functionalities.
Production 5-axis CNC Machines
The price of a high-end full 5-axis CNC machines can be over $500,000.
2. Raw Material Cost
As CNC machining is a process of subtractive manufacturing to make parts by removing material from the workpieces. Sometimes, it is understanding CNC machining is considered a waste of original material. So, it is necessary to consider raw material cost in CNC machining process. Most of materials can be machined by CNC machining, including brass, copper, aluminum, titanium, steel, a variety of plastics, wood or even stone. To reduce cost, it is significant to use the workpiece in a perfect rate and to know what is the common price of the workpiece in the industry. It is wise to use less workpiece to make more parts in per order. Let's see some popular raw materials prices on the market (per 6" * 6" * 1" sheet).
Common Metal Workpieces:
Aluminum 6061 costs about $25 per block
Aluminum 7075 costs about $80 per block
Stainless steel 304 costs about $90 per block
Popular Plastic Workpieces:
ABS costs $17 per block
POM (Delrin) costs $27 per block
Nylon 6 costs $30 per block
3. Labour Costs
CNC machining is a professional manufacturing process that needs trained and experienced engineers to deal with intricate product designs, including dimensions, tolerance, raw material, surface treatment requirement etc. Besides, CNC machining requires technical engineers to build machining program before the task is dispatched to operators to process the custom parts with the machines. The set-up cost is one-time charge, which means the rest of the same products in per order shouldn't be charged again. It is a big advantage to make part with low-medium volume orders.
However, CNC machining technology has not changed significantly over the past few years. Machine innovation, tooling, and CAM software optimize the production cycles, improving quality without significantly impacting the cost of CNC machined parts.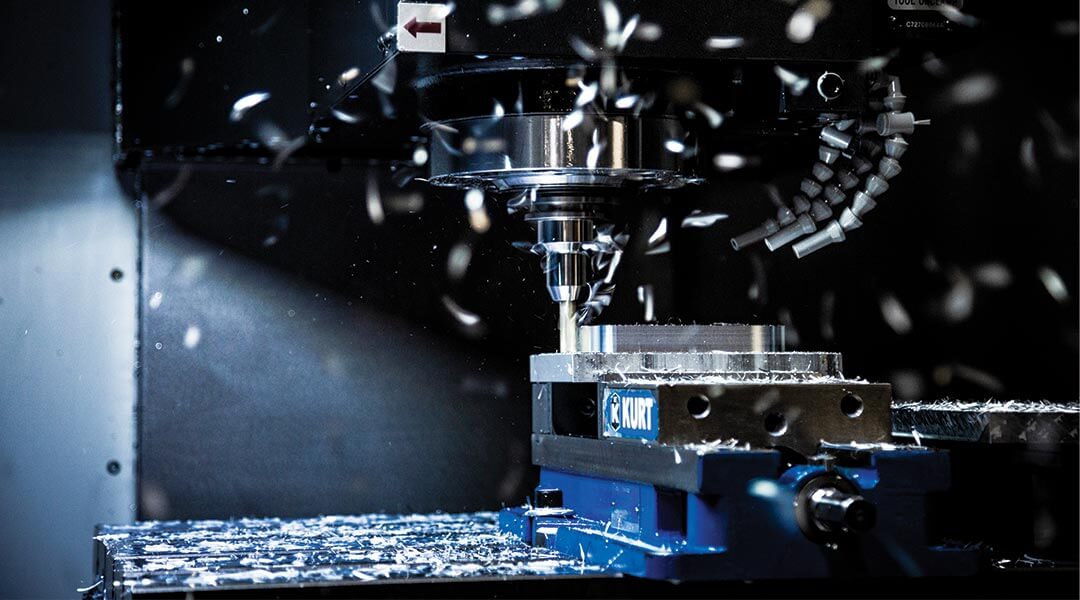 Image Source: Make Elite Turning & Machining
Part 3. Why CNC machining can be expensive?
As mentioned above, there are many factors that affect the cost of CNC machining, such as machine price, material cost, labour cost, part design shipping, etc. Different machines that utilized for CNC machining will significantly affect the cost, for example, if choose full 5-axis CNC machines and some expensive metals to create delicate parts with extremely complex geometries, you can easily imagine the high budget, as one production 5-axis CNC machine can be over $500,000. It is a high investment to run such a project. Besides, the cost to train experienced engineers and technical operators cannot be ignored due to the time cost and the high salary of each personnel.
Generally, the key reason why CNC machining can be so expensive is the product requirements: high precision, high quality, tight tolerance, end-use after production, complex geometries, dedicated surface finish. Custom CNC parts can be costly if customers pursue all these peerless advantages on their products.
Part 4. Typical Machinery in a Machine Shop
There are many different types of machinery can be existed in a CNC machine shop:
1. Turning Machine (Lathe)
Lathe machine is one of the earliest machines that developed for manufacturing, starting as a manual screw-cutting lathe. With the development of new tools and functions, nowadays lathe machines are capable of a variety of processes, such as cutting, turning, chamfering, polishing, facing, thread cutting, grooving, drilling, grinding, etc. A lathe machine consists of a chuck where the workpiece is mounted, and the cutting tool is fitted in the tool post. The cutting tool removes material from the workpiece as the workpiece rotating on the fixtures. Turning is the most common process of lathe machining, while each process uses different tooling to machine parts.
2. Milling Machine
Milling machine is ideal for complex parts that require manufacturing flat surfaces, and it is suitable for irregular surface as well. There are multiple applications of a milling machine, such as drilling, slotting, boring, cutting, etc. A milling machine consists of a vertical spindle, a swiveling head, and a rotary cutter. The rotary cutter controlled by the head to cut and remove material from the workpiece. There are multiple types of milling machine, 3-axis, 4-axis, 3+2 5-axis, full 5-axis mills, etc. The number of axes determines the flexibility of production, while also affecting the final cost of per product, depending on the complexity of the product.
3. CNC Machining Center
CNC machine center is a comprehensive solution for intricate subtractive manufacturing. Machining center is an advanced system that contains milling, drilling, and lathe operations, while it can store a variety of cutting tools. It offers high precision, tight tolerance, good surface finish, which is a high accuracy manufacturing solution. All operations can be done by machining center until the final parts are cut and shaped. Mainly, there are three types of CNC machining centers, horizontal machining center, vertical machining center, and universal machine center. Each technique plays its part on making different parts with specified geometries and requirements.
4. Grinding Machine
Grinding machine is made for smoothing surface finish of a workpiece. When the final part requires high surface finish or highly precise dimensions. The machine has a rotating grinding wheel that contacts rough surfaces and removes irregularities, making the surfaces smoother. Besides, technicians may use a grinding machine to clean rust or dirt of the surface.
5. Welding Machine
Welding machine contains different welding methods, and how to choose depends on various factors, including material type and thickness, power source and current availability, time constraints, and welding conditions. In current machine shops, automated machines can deal with welding with extremely high accuracy, offering high speed, precision and quality with less errors.
6. Drill Press
Using a drill press to drill holes on a workpiece, providing high stability and precision. The tool is mounted in a vertical spindle, and a vice hold the workpiece in place for manipulation. The drill bit is pushed into the workpiece by a manual lever, while the coolant is supplied at the mean time to make a stable and smooth drilling.
7. Measuring Machine
Measuring machine is common machine to guarantee right dimensions and correct sizes of the parts in a machine shop. If certain dimensions are required, the machine shop ought to deliver the exact data as the designs. And, post-inspections are performed to ensure compliance with the original designs.
8. Metal Bending Machine
Metal bending machine is used to bend sheet metal into desired shapes. There are manual and automated, which are usually work according to hydraulic principles. Sometimes an entire assembly can be fabricated by bending a sheet of metal multiple times. In many cases, bending machine can eliminate the need of welding.
9. Metal Cutting Machine
When sheet metals need to be cut into extremely complex shapes, traditional cutting may not meet the requirements. However, many machine shops are capable of providing advanced cutting machines to deal with intricate shapes. Sheet metal cutting methods can be waterjet, plasma, laser, and flame cutting, which providing high precision and great quality to the final parts.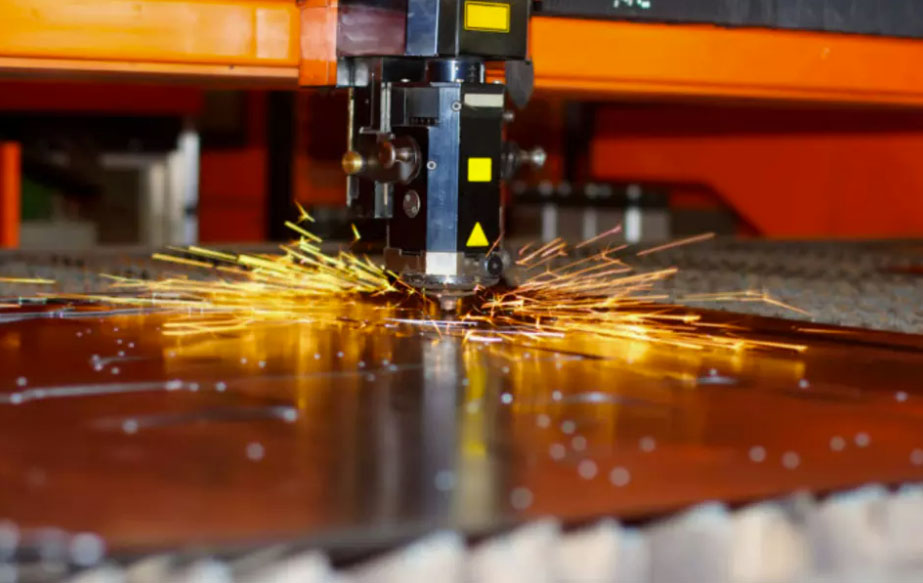 Image Source: Lincoln Tech
Part 5. How to choose a machine shop?
Machine shops are a cost-saving solution for those businesses need low-medium volume production. Before deciding to make parts by a machine shop, research is a necessary job to be done. Customers should consider a machine shop's capabilities as well as reputation, which enable them to put all the necessities together, then choose the right one. In general, following point of views will help you define a good machine shop:
1. High Quality Parts
Different machine shops have their own standard tolerances and product quality assurance. The most important factor is that the final parts meet the standard. Quality control methods largely determine if the machine shop can perform high standard on final products. Product quality should be placed on top priority as it controls production cycles of any projects.
2. Wide Range of Services
The more services that a machine shop can offer, meaning the manufacturing capabilities of the machine shop is worth trusting. As a machine shop can provide all the services that the workpiece needs, it is time-saving as well as cost-saving. Besides, before starting the project, it is wise to consider if the machine shop can provide other services for future manufacturing.
3. Dependable Lead Times
Some machine shops boast that they can produce and deliver products in short lead times, unfortunately, not all of these machine shops can keep promises. Fail lead time can make customer suffer. Therefore, it is significant to research the workload and flexibility of a machine shop before signing contracts with it.
4. Competitive Pricing
One aspect to define a good machine shop is that the pricing model. The pricing model should be logical and beneficial for both machine shop and customer. The price must be competitive while the quality should not be compromised.
5. Date Confidential
It is necessary to secure design and data of the final products. A good machine shop will guarantee data confidential or sign a Non-Disclosure Agreement to protect each other's rights.
6. Quick Response
Quick response and seamless communications between machine shop and customer enable jobs to be done correctly and efficiently. Finding the right person to communicate will largely saving time.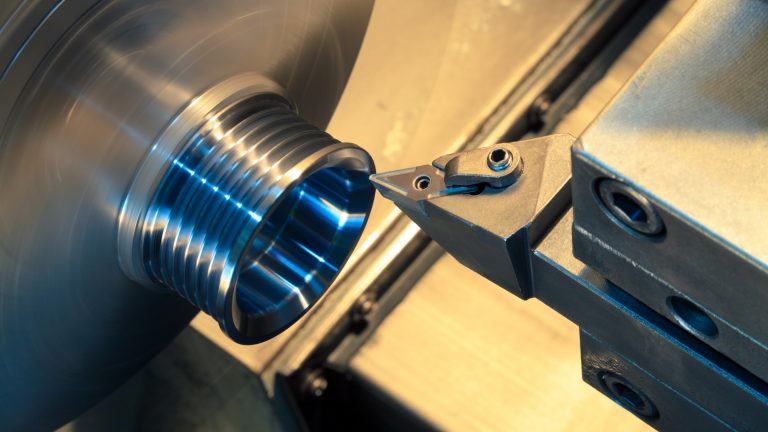 Image Source: Geomiq
Part 6. CNC Machining Services
Outsourcing a good CNC machine shop that offers dedicated CNC machining services, such as CNC milling, CNC turning, surface finishing services, etc., to help you complete your project sustainably. More importantly, there are many machine shops offer online CNC machining services, providing online instant quotation, automatic production, and strict quality inspections, which boost efficiency and productivity significantly. Besides, there are a lot of CNC machining services suppliers on the market at this moment.
Part 7. CNC Machining Services Supplier
Wenext is one of the CNC machining services suppliers with rich experiences and massive in-house manufacturing capabilities. We deliver on-demand low-medium machining services to customer worldwide. CNC milling, CNC turning, and surface finishing services are provided to meet diverse needs of producing parts. Surface finishing such as polishing, plating, sand-blasting, coloring, laser etching, etc., helps your parts achieve desired surface finishes and applications
Besides, you can upload CAD files on our instant quoting engine and get a quote quickly. After completing your final products, we will go through strict inspection for each part, ensuring each part is flawless and precise when you receive the products. Lead time will be affected by production volumes, we promise to deliver the CNC machined parts with satisfactory lead time!
Please feel free to try instant quoting on our website or contact us hello@wenext.com if you are interested.