PLA filaments is the most common 3D printer filament in FDM 3D Printing. It is a versatile material which is easy and safe to use, while available and cost-effective. Besides, PLA filament can be applied in a wide range of applications, as there are a variety of composites and colors on the market. However, with the development and popularity of 3D printers and PLA filaments, there are various options that make the decision harder to choose. Also, there are many material manufacturers delivering same PLA filaments, it is very difficult to figure out which one is reliable and high-quality. Basically, the cheapest PLA filaments wouldn't be your choice, because it may print your model in the worst way. While you don't want to buy the most expensive material because some brands with lower price can satisfy your needs anyway.
Therefore, to help you choose the suitable PLA filaments, we list the best PLA filament brands for you! This best PLA filaments list is based on two elements, quality and price, you can also click the link on the title to check the brand specifically. Let's get started!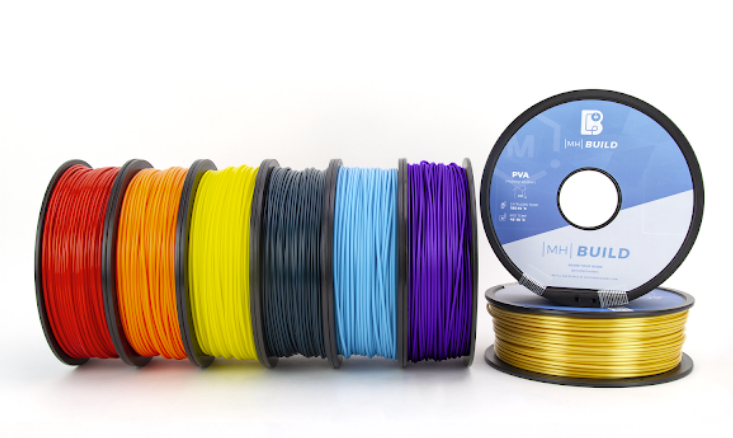 Image Source: MatterHackers
Part 1. Top 10 PLA F

ilaments

of 2022
MatterHackers is the online one-stop shop and provides a wide range of products, including 3D printer filaments, 3D printers, and 3D Printing tools to hobbyist and engineers. As a reliable material manufacturer, MatterHackers offers two main types of PLA filaments, Build Series PLA and Pro Series PLA. The Build Series PLA is one of the most cost-effective options on the market, which is under $20 per kilogram. A 1 kg spool of the Build Series contains 1.75mm PLA filament and 2.85mm PLA filament and provides various colors to meet diverse needs. You can choose the size and color accordingly with low cost. By the way, the dimensional accuracy of this series is 0.05mm.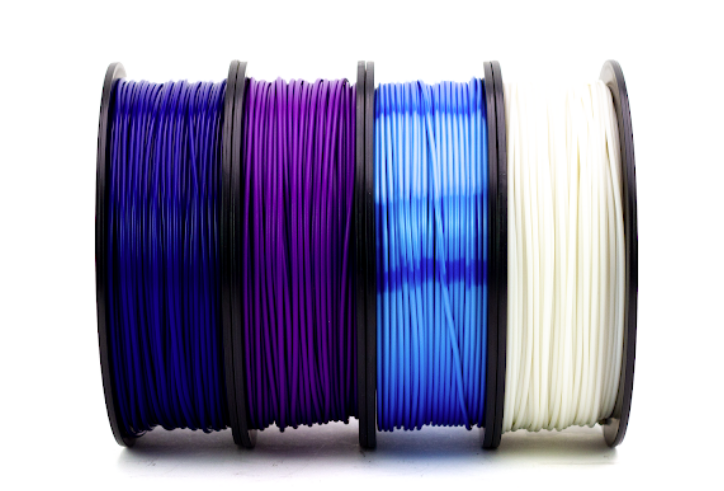 Image Source: MatterHackers
Colorfabb offers high quality PLA filament as the material is strong and durable PLA with adding extra ingredient, PHA. Colorfabb PLA delivers excellent layer adhesion properties and low warping tendencies, while it is still easy to successfully print. There is a highlight of ColorFabb PLA, which is the lightweight PLA. It is said that the material can reduce the weight of the printed parts by up to 65% compared with other PLAs. If you are looking for material that can lower the weight of your parts, it is a great option. There are multiple colors for ColorFabb PLA filament, and you can even order custom filament with the color you want! The tolerance of ColorFabb PLA filament is 0.05mm, and you can choose 1.75mm or 2.85mm diameters which are available in 750g or 2.2kg spools normally.

Image Source: ColorFabb
3. Overture PLA
Overture produces reliable 3D Printing materials in which PLA filament is one of the best of its products. You can make parts with clog and bubble free by using Overture PLA filaments. To achieve full mechanical winding and strict manual examination, making sure that the line is tidy with less-tangle, so that your prints can avoid possible snap and line breaking. The dimensional accuracy of Overture PLA is 0.03mm, and they offer 1.75mm diameter PLA in 1kg spool. If you are looking for cost-effective PLA filaments with wide compatibility, Overture PLA is worth considering.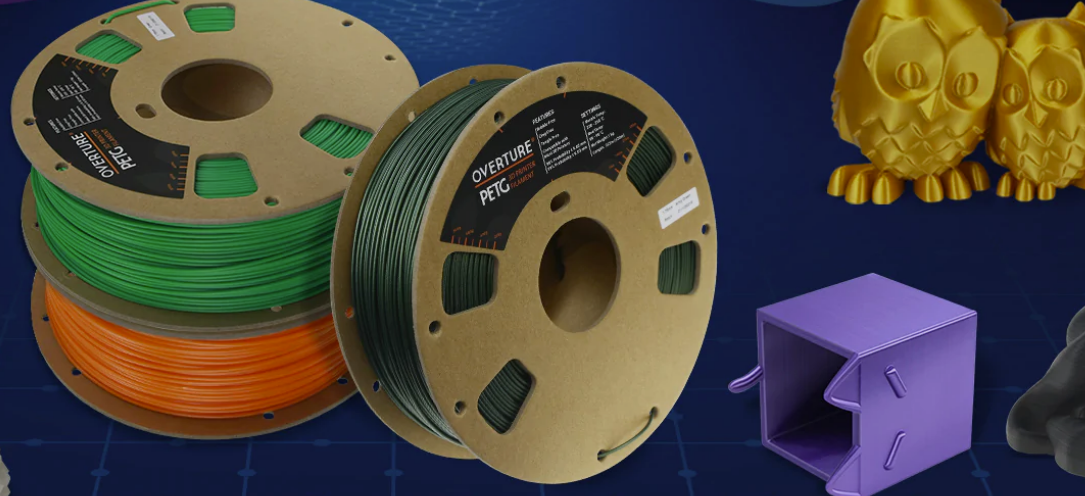 Image Source: Overture
Polymaker is another manufacturer of affordable and high-quality PLA filaments. Ploymaker PLA filament series includes PolyTerra PLA, PolyLite PLA, and PloyMax PLA. PolyTerra PLA is one of the most popular PLA filaments because of ease printing and various colors. It is highly suitable for 3D Printing testing as the price is relative lower than other PLAs in the industry. For PolyLite and PolyMax PLA, filaments, they can be applied in professional scenarios for their resistance, compatibility, and durability, but also not sacrificing easy-to-print features. The filaments are not tended to be stringing and warping. 1.75 and 2.85mm diameters PLA filaments are available.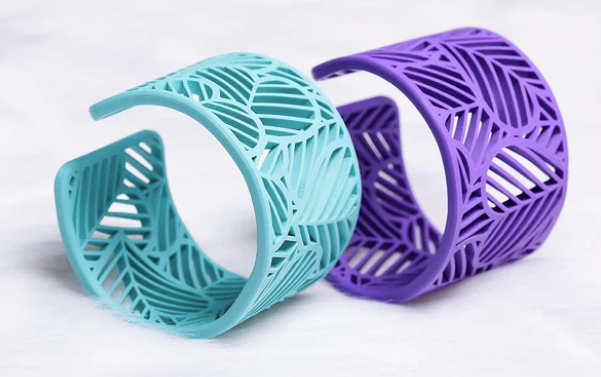 Image Source: Polymaker
5. Hatchbox PLA
Hatchbox PLA gains it popularity by featuring easy-to-print, eco-friendly, and odorless. It provides a wide range of colors that enable you to design model with different colors. Besides, Hatchbox PLA filaments have low melting temperatures and lack of warping, which retain color vibrancy. The surface finish is smooth and glossy after printing with Hatchbox PLA. The diameter of Hatchbox PLA filament is 1.75mm, and the tolerance is 0.03mm.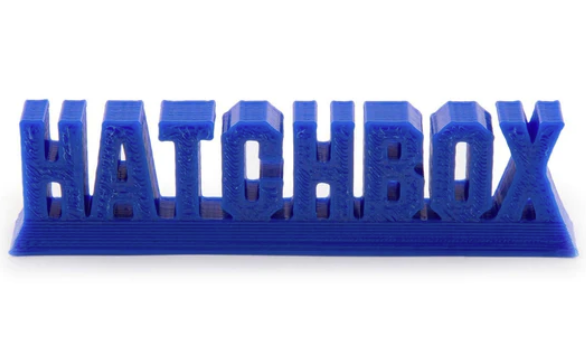 Image Source: Hatchbox
6. Amolen PLA
Amolen delivers PLA filaments with high compatibility, dimensional accuracy, and good mechanical performance. Amolen PLA filaments ate highly compatible with most od the FMD 3D printers on the market. What makes Amolen PLA so special is that the unique composites in the material, such as a thermochromic PLA, which changes color when the temperature changes. You can find out many gorgeous colors of Amolen PLA. The dimensional accuracy is 0.03mm, while the size is 1.75mm in diameter. Printing parts with low warp, no bubble, and no jamming with Amolen PLA easily.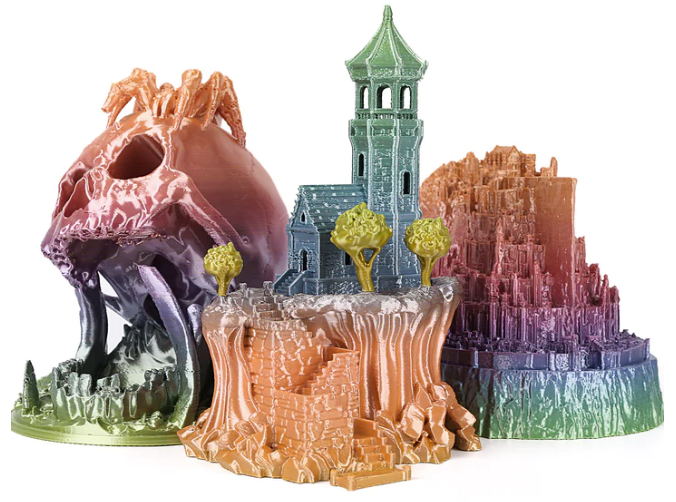 Image Source: Amolen
Prusament is a Prusa Research company that manufacture reliable 1.75mm PLA filaments. Prusament PLA filaments can be printed easily, while also deliver high toughness and low-warp to your 3D prints. The PLA combines a bit of glitters, which aims at enhancing the surface finish of the final parts. The dimensional accuracy of Prusament PLA filament is 0.02mm. Print high quality parts with smooth and detailed surface with Prusament PLA.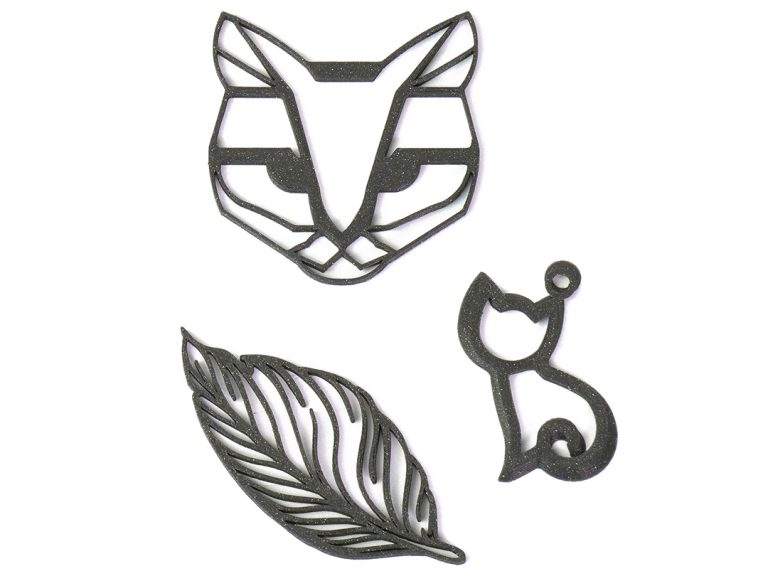 Image Source: Prusament
8. Sunlu PLA
Sunlu is a well-known 3D printer filament manufacturer by its various and affordable 3D Printing materials. Sunlu PLA filaments are compatible with all models of FDM 3D printers. Featuring low shrinkage rate, high strength, and good toughness, Sunlu PLA is suitable for printing crafts, artworks, and even industrial design models. Sunlu PLA filaments are available in 1.75mm diameter and the standard tolerance is 0.02mm.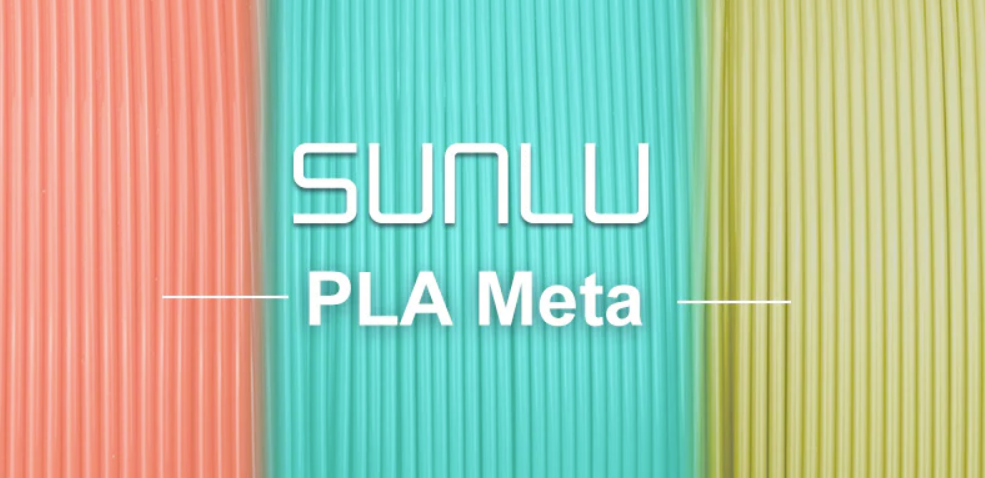 Image Source: Sunlu
9. Eryone PLA
Eryone PLA provides a wide range of colors and some special blends of PLA such as silk, marble, or translucent to print parts with different looks and surface finish. It is said that all PLA filaments that produced by Eryone are made from organic material, making the material environmentally friendly. The Eryone PLA filaments are available in 1.75mm diameter and have the tolerance of 0.03mm. If you are looking for high quality PLA filaments, Eryone PLA is known by its quality and easy-to-print.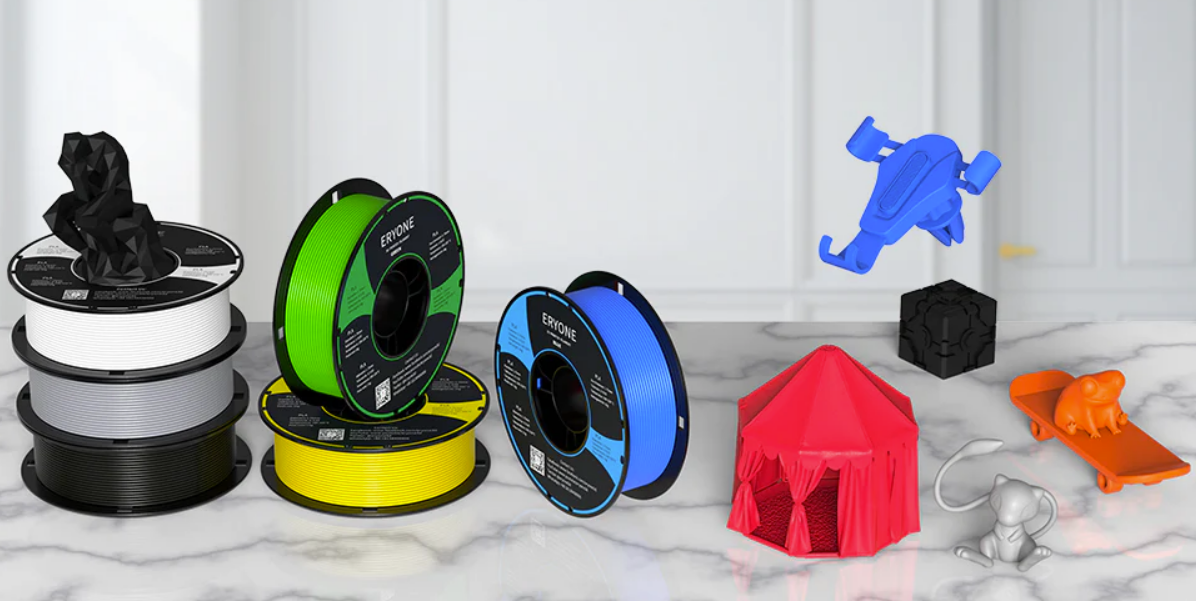 Image Source: Eryone
10. FormFutura PLA
FormFutura is a Dutch filament manufacturer that provides a large material portfolio. One of the most popular PLA filaments of FormFutura PLA is EasyFil PLA series, which is a material that easy-to-print and suitable for basic tasks. While if you are looking for a more rigid PLA filament, you can choose Premium PLA, Volcano PLA, and other PLA blends. FormFutura PLA filaments are available in 17.5mm and 2.85mm from 250g to 8kg spools. Choose versatile FormFutura PLA filaments for easier successful printing.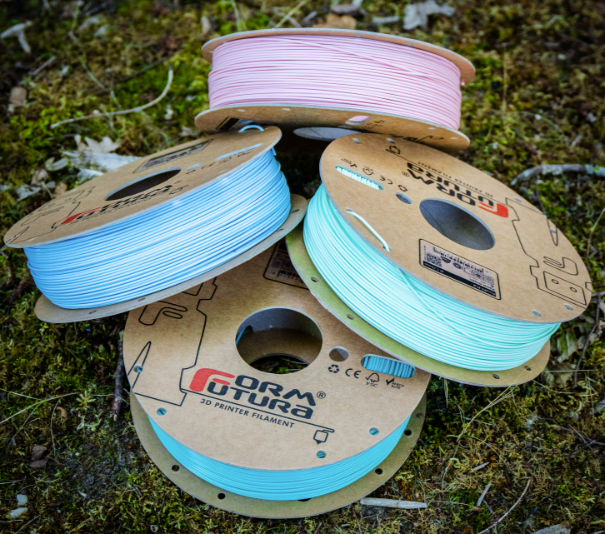 Image Source: FormFutura
Part 3. 3D Printing Services at
Wenext
Wenext provides online 3D Printing services, including SLA, SLS, MJF, and SLM 3D Printing with a wide range of material options to satisfy different demanding needs. If you don't have a 3D printer and want to try 3D Printing, we would like to deliver the best services to you! Upload your STL file on our instant quoting engine and get transparent quote seamlessly. After receiving your files, our customer success manager will help you check and ensure the file is printable. You will have the flawless models in short lead time. Moreover, we deliver dedicate post-processing services and CNC Machining services to guarantee mechanical performance for each part. Email hello@wenext.com for more information.