Part 1. Halloween and 3D Printing
With Halloween just around the corner, it's the season of spooky and scary! Time to dress up, eat candies, and trick or treat. We'll see carving pumpkins, "ghosts", sacring people and "animals" everywhere soon. So, why not give 3D Printing a shot to make Halloween decorations, costumes, pumpkins, and interesting little things. No more waiting, we've gathered the spookiest and most fun 3D printed Halloween decorations. Let's make those scary ideas into a real one!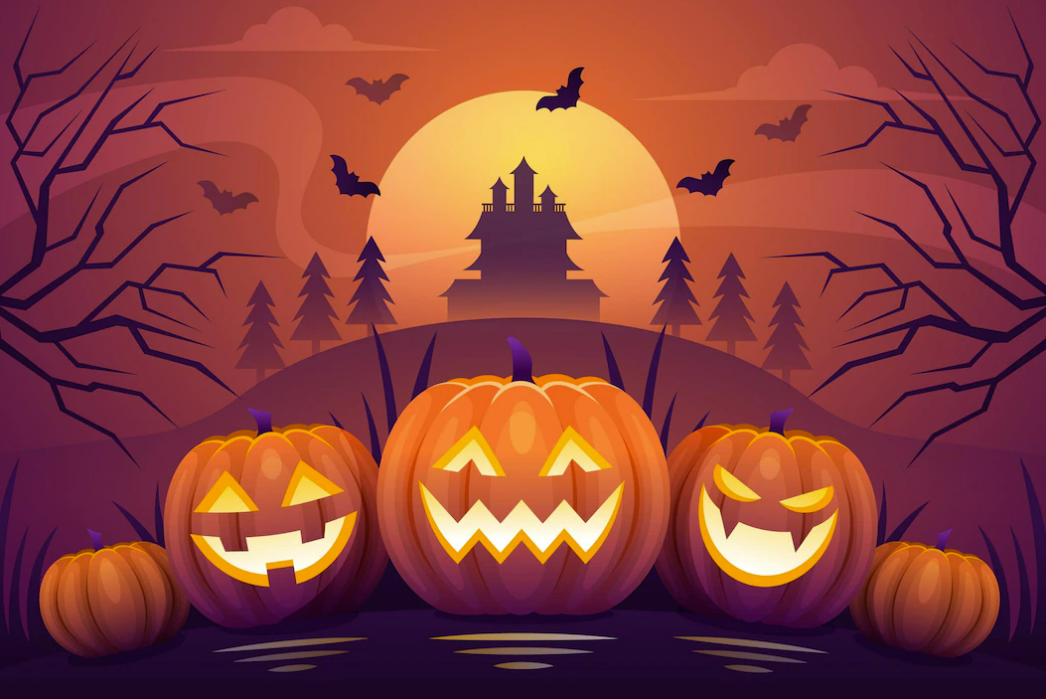 Image Source: pikisuperstar
Part 2. Halloween 3D Models
1. The Classic Jack-o'-lanterns
Jack-o'-lanterns are the typical and symbolic Halloween accessories. They are pumpkins with scary faces. By putting a LED light in that pumpkin face, you'll see those creepy faces at night. Are you still using real pumpkins and crave them by knife? How about print those classic Halloween pumpkin faces by a 3D printer? All you need is the CAD design and some orange filaments. The first Jack-o'-lantern is the one with "normal" creepy faces. Popping in an LED and watch it glow. The file is free to modify and free for non-commercial use.
Designer: D5TOYS
Source: Cults3D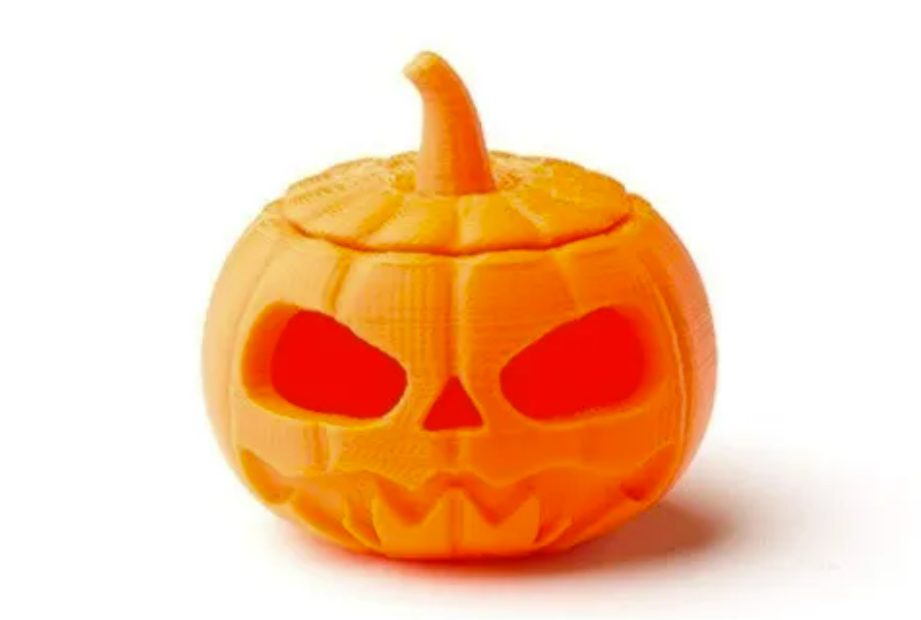 Image Source: D5TOYS
2. The Sly Jack-o'-lanterns
If you're looking for spookier faces for Jack-o'-lanterns, check this out! Those sly smiles and grinning faces, almost hearing the pumpkins are laughing in your yard. Put and electronic tea candle or any smaller light inside the pumpkin head. Here are some tips for printing th3 3D design: Light supports are needed for the pumpkin eyes and teeth. No supports needed for lid. Supports may be a bit difficult to remove from teeth so set them up to print lightly.
Designer: BirdBott
Source: Cults3D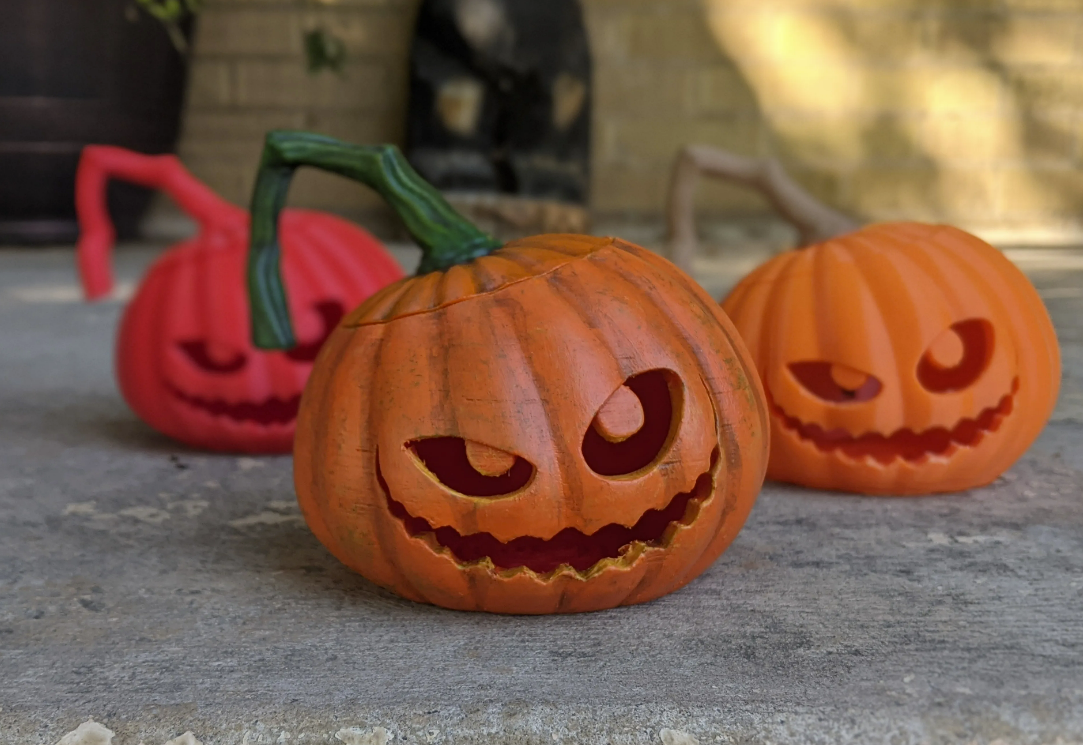 Image Source: BirdBott
3. The Furious Jack-o'-lanterns
There can never be enough pumpkins for Halloween! This furious face is suitable for both indoor and outdoor. Here is one tip for putting it outdoor, prepare yellow or red fluorescent paint to make it glow scarier and creepier in the night. As indoor Halloween decoration, put it on the desk or table to feel the Halloween vibes and spirts. Pay attention to the size and adjust your design accordingly before printing. You may print this pumpkin either as one piece or two.
Designer: PrintYourMonsters
Source: Cults3D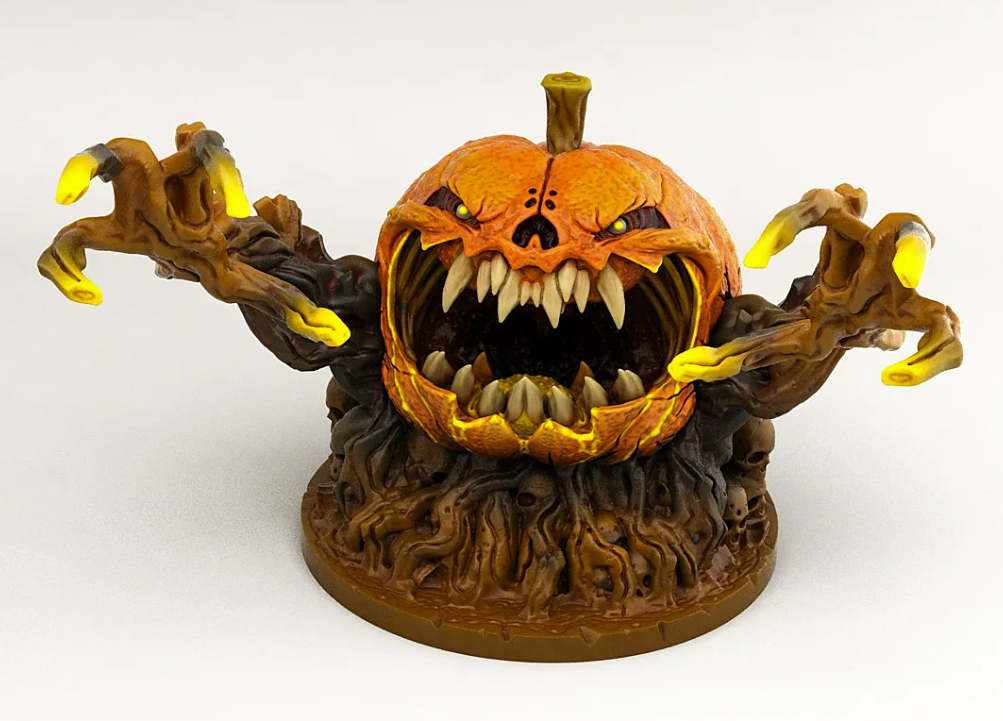 Image Source: PrintYourMonsters
4. HALLOWEEN TOMB LAMP
Lamps are everywhere in Halloween. Put this tomb lamp surrounded by all those spooky pumpkin faces, it already like a haunted house. Be careful to use a candle inside the 3D printed Halloween tomb lamp because it may melt and burn the lamp. LEDs are suggested in this scenario. It's a long-time printing for about ten hours. And the layer thickness is 0.15mm. Double-check the settings before printing.
Designer: tolgaaxu
Source: Cults3D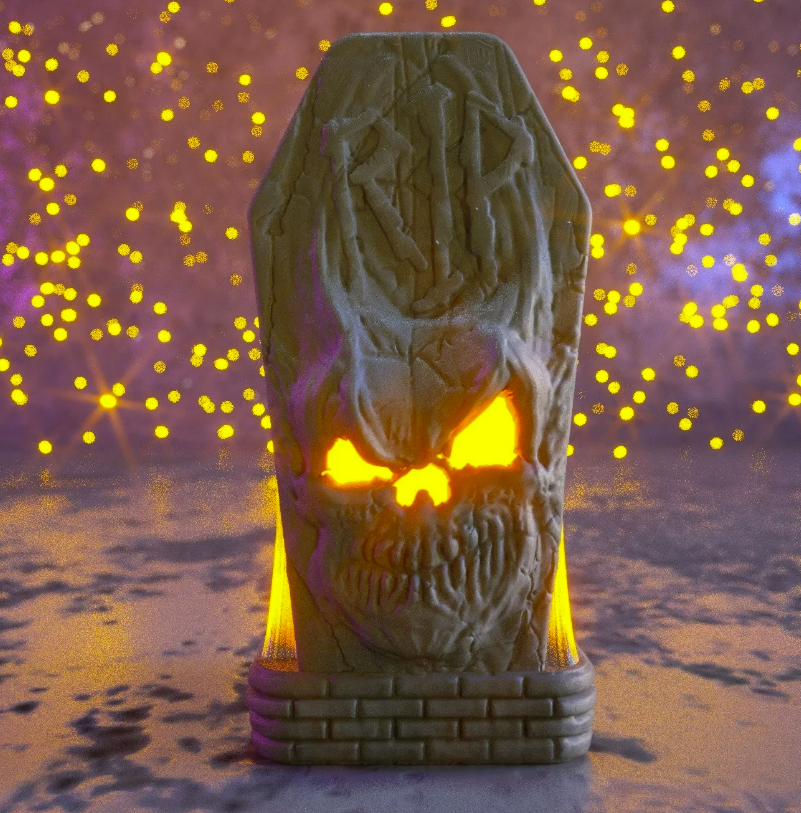 Image Source: tolgaaxu
5. Cute Skull Lamp
Too much for the scary Halloween accessories, how about some cute skull lamps? Keep these cute lamps on and you won't afraid of dark even on Halloween. You'll need 17 ultra-bright white LEDs. And the color of your cute skull lamp will depend on the filament colors. Find the best light color combinations and make your unique skull lamps! The lamp can be powered with 3 x AA batteries, and you may need some tasks of wire bending and soldering.
Designer: rayjizza
Source: Printables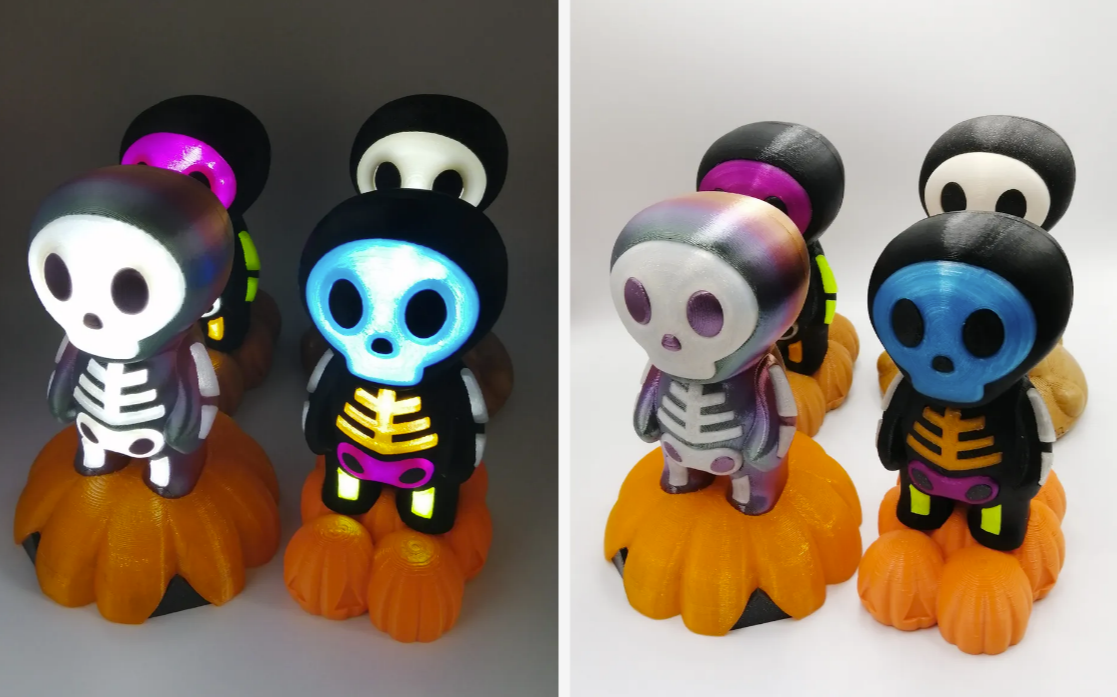 Image Source: rayjizza
6. Splicer Bunny Mask from Bioshock
Welcome to the costume party! This is a highly printable bunny mask which is also as accurate as possible to the game Bioshock. Besides, the size of this bunny mask has been scaled so it's comfortable to wear. The layer thickness is 0.2mm, with a 0.4mm nozzle with a 1.2mm wall thickness and 10% infill. The mask uses little supports so it's easy to remove, while you can use sand paper to make the edge smooth.
Designer: Audrey2
Source: Thingiverse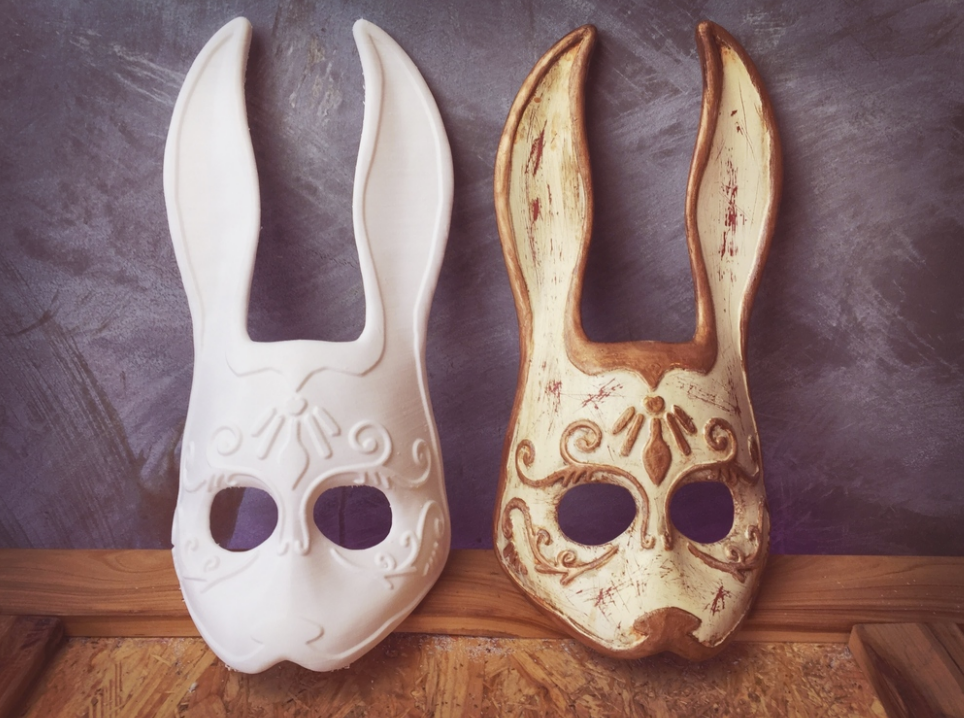 Image Source: Audrey2
7. Black House Spider
How about some 3D printed spiders to freak out your friends. Or you can also use the spiders on your costumes. It's easy to print the spiders successfully. No supports needed. You can choose PLA filaments with more colors to print this little prank too! One tip to make your spiders more realistic: bend the spider legs. You can do it either straight after taking it off the heat bed or heating those legs by heat source (heat gun, boiling water, etc.). Enjoy your Halloween pranks!
Designer: Drawn_To_Spec
Source: Thingiverse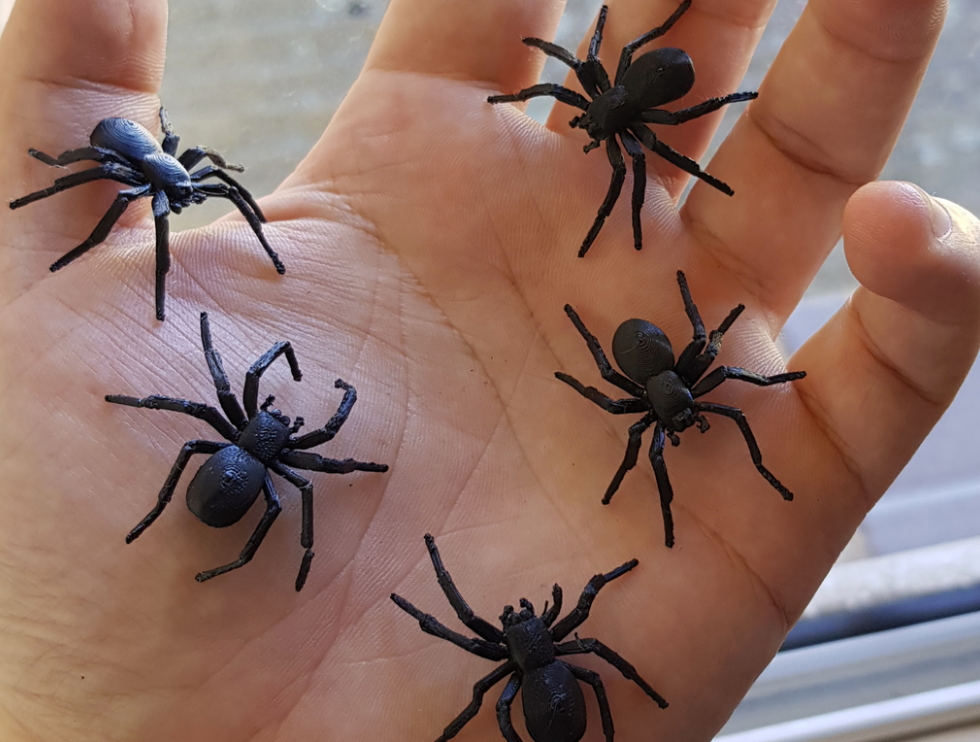 Image Source: Drawn_To_Spec
8. Skull Candy Bowl
Some spooky but exquisite Halloween indoor decorations would be just nice! Let's fill this skull candy bowl full with Halloween candies. To make sure the underside turns out great, you may need to use supports of 75+ degree overhangs. Long-time waiting is worthy for this fun and lovely skull candy bowl.
Designer: Thinkable
Source: Printables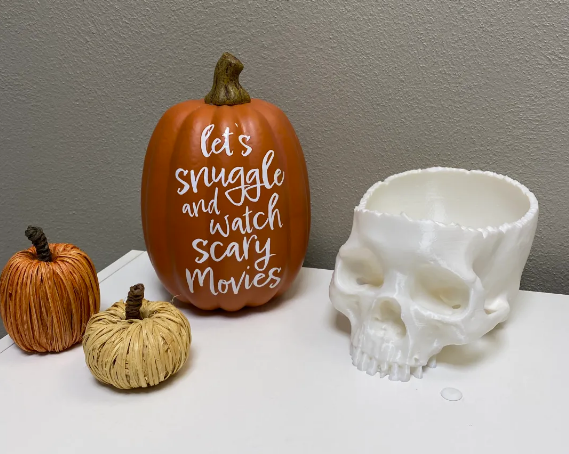 Image Source: Thinkable
9. Unicorn Mask
Looking for awesome and good-looking costume for Halloween parties? Try this unicorn mask! This design was made by Vectary, which is a free 3D modeling tool. It'll largely improve final parts quality as the design is reasonable and reliable. You don't have to worry if you're just new to 3D Printing as you can find more making details on Vectary YouTube! Try and enjoy!
Designer: VECTARY
Source: Thingiverse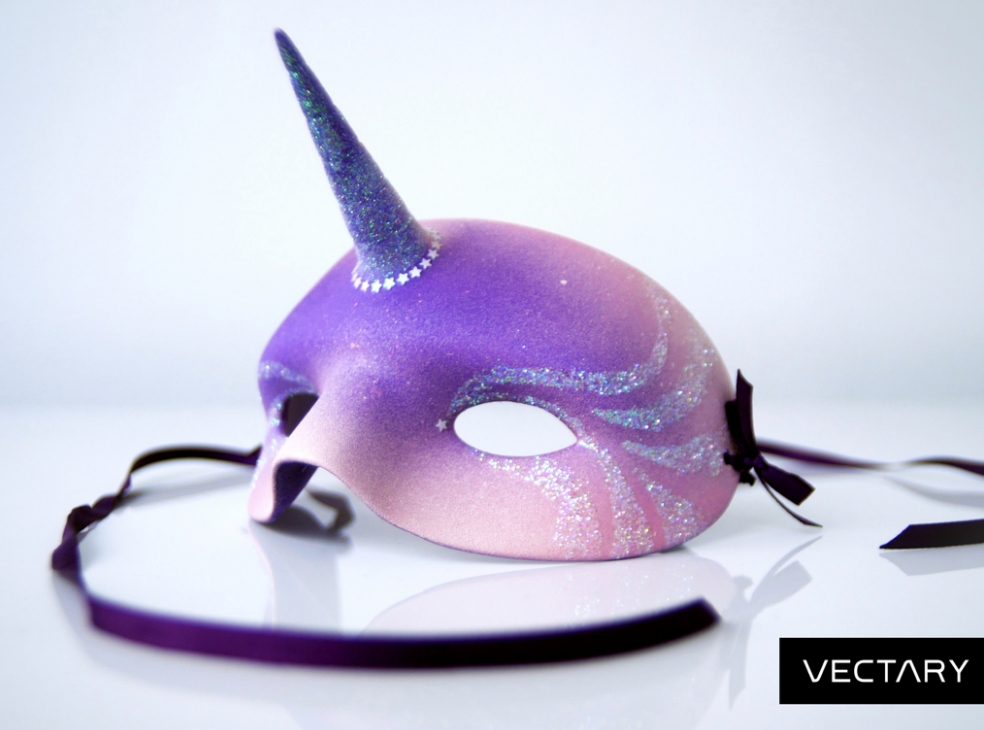 Image Source: VECTARY
10. Super Sailor Moon Wand
Another great and gorgeous Halloween accessories if you get tired of those spooky ones. Sailor Moon is a well-known manga series with anime version. A high school girl and her friends try to save the Solar System from villains. To join them in this Halloween, you'll need this magical wand! And to print this wand successfully, it'll need supports during printing. You may use colorful filaments or painting to get the job done, and assembly is necessary.
Designer: Sraf
Source: Thingiverse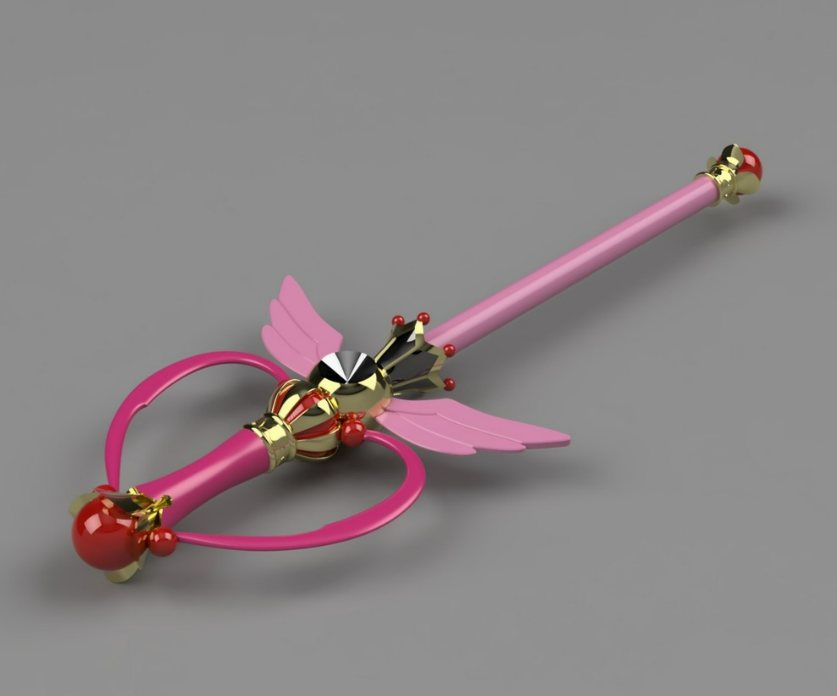 Image Source: Sraf
Part 3. How to 3D print Halloween STL files?
1.Slicer
When you get the Halloween STL files you wanted, the first tool you need is slicer software. STL file is the defacto file format for 3D Printing. However, 3D printer that only reads G-code, cannot understand STL files directly. So, you'll need a slicer software to slice your STL file into G-code. There are many slicers on the market, and most of them are free and easy to use. We've found the best 3D printer slicer software for you!
2. 3D Printer
One of the most common desktop 3D printers is FDM 3D printer, which is also popular and fond by many makers. If you already own a 3D printer, you're ready to go for the next step. But if you don't, we have made a list of the best FDM 3D printers for your references! Some of them have powerful functions, some are simple and easy, some are cost-effective, choose the one based on your need.
3. Materials
To print these Halloween 3D prints, PLA filament is the top choice. It is a versatile material which is easy and safe to use, while available and cost-effective. Besides, PLA filament can be applied in a wide range of applications, as there are a variety of composites and colors on the market. The trust worthy PLA filament brands include MatterHackers, ColorFabb, Overture, Polymaker, Hatchbox, Amolen, Prusament, Sunlu, Eryone, FormFutura, etc.
4. Printing
Import your G-code files in the 3D printer, and set parameters such as layer thickness, infill, wall thickness, supports, etc. Prepare the material and start printing. It may take a long-time to print you Halloween decorations, like 10 hours and even more. Keep in mind that check your printing from time to time in case printing errors happen. All you need is patience to let the printer get your Halloween 3D design done.
5. Post-processing
It's not over yet after the printing is finished. Post-processing is necessary to make your Halloween decorations perfect. There may be irregular edges to smooth, painting and assembly jobs to be done. All you need is Halloween spirit, and enjoy!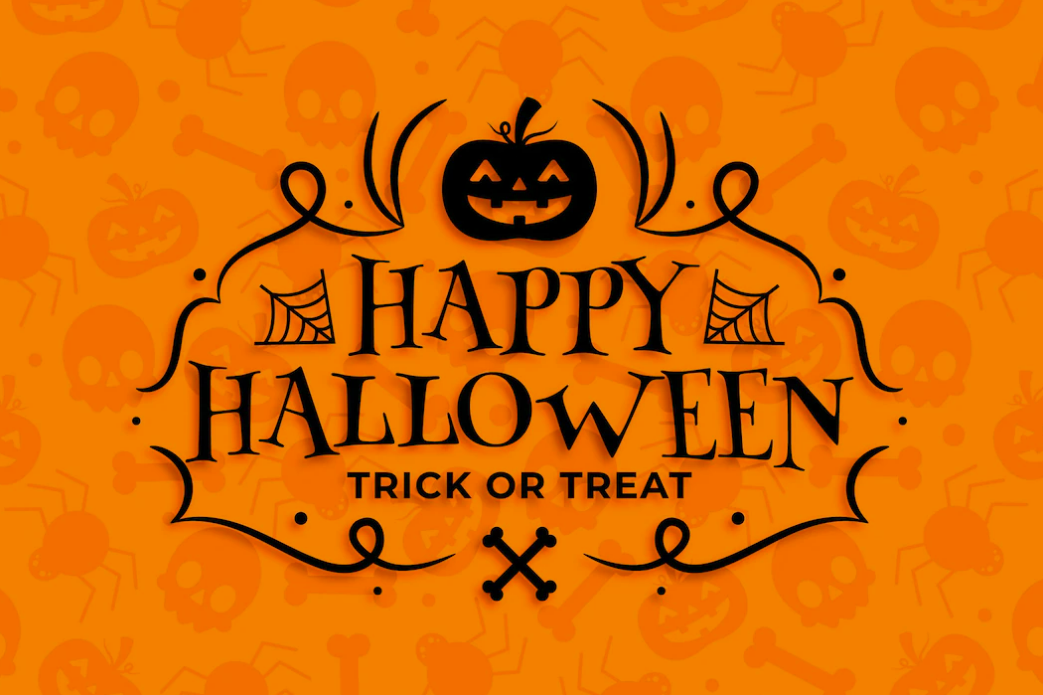 Image Source: pikisuperstar
Part 4. 3D Print Halloween Decorations at Wenext
If you don't have a 3D printer but desire to 3D print an attractive Halloween design. We provide online 3D Printing services to you! We offer SLA, SLS, MJF, and SLM 3D Printing with a variety of materials available. If you're looking for a cost-effective solution, SLA 3D Printing is highly recommended as it delivers high quality, high precision, and smooth surface finish to your Halloween parts. SLS and MJF can also be the option if you need rugged functional parts. Moreover, if you need to build a fast-prototype as the mold so that you can produce batch production of Halloween parts, SLM meets your needs! Use our instant quoting engine, upload STL files and get a quotation in less than five minutes! We're at your service, please feel free to contact our Customer Success Manger or email hello@wenext.com for more information.