CNC (Computer Numerical Control) machining has been the main manufacturing process for a long time. CNC manufacturing plays its part in making end-use metal or plastic parts. CNC machining uses automated, high-speed cutting tools to remove material on the workpiece in order to form the desired shapes and geometries based on a digital 3D design. Many industries and companies need CNC manufacturing services to create prototypes and make batch production. However, CNC machining comes in different types – the way of cutting raw materials. So, let's learn more about CNC manufacturing in following sections.
Part 1. What are CNC manufacturing services?
CNC manufacturing comes in various services, which CNC milling, CNC turning, and surface finishing are key services that widely utilized by customers. Each service is made for specified products and using scenarios.
1. CNC Milling
CNC milling services is the most common CNC manufacturing service, making a variety of custom CNC parts are available with CNC mills.
Based on pre-programmed software on the computer, CNC mill follows the pre-set instructions to move rotating cutting tools at a high speed through three, four, five or more axes. Right after the cutting tools come in contacts with the workpiece, the cutting tools are controlled to remove material by the coordinates. Then the cutting tools continue the process, cutting and shaping on the surface of the workpiece until the specifications meet the required one. It is common that CNC mills keep the workpiece stationary, and mount it on the machining bed by the fixtures or a vice. While multi-axes CNC mills, for example full 5-axis CNC mills make it possible to rotate or spin the workpiece to have more cutting methods, facilitating to build more complex parts without flipping and repositioning the workpiece manually. CNC milling is the versatile solution for rapid prototyping and making batch production.
2. CNC Turning
CNC turning, another common manufacturing method of CNC machining, is usually used to produce rounded, cylindrical, and conical parts. CNC lathe or CNC turning center is the machine to carry out CNC turning process. Distinguished from CNC mills, CNC lathes rotate the workpiece in the cutting movements. The workpiece is rotated by a chuck and the cutting tool is attached to a turret. The turret can store multiple cutting tools.
CNC turning is ideal for parts that require to be shaped rounded, cylindrical, and conical, whereas CNC milling is versatile. Fortunately, CNC turning and CNC milling can be combined together to process extremely irregular and complex parts. It is also called CNC machining centers.
Surface finishing, also known as surface texture could help with the adhesion of paint and other coatings, eliminate surface defects, increase chemicals resistance and etc. Common surface finishing consists of as machined, polishing, sandblasting, plating, coloring, laser etching, screen printing, anodizing, etc. Surface finishing is the process of protecting or improving the appearance of the product surface, so that the final parts can avoid chemical corrosion, improve wear resistance, increase strength, enhance aesthetics, and improve conductivity, etc. There are various processes to achieve the desired surface properties, such as adding or removing materials, using heat, electricity, or chemicals. How to choose suitable surface finishing process can be hard decision, here are some tips for you:
1. Consider product using scenarios at the first place.
Part performance are affected by different environmental conditions, such as moisture, heat, vibration, light, etc. For example, metal parts that use for outdoor require high harness, so a standard machined surface will be suitable. Sometimes, high corrosion resistance should be on top priority when the parts are used under chemical exposure environment.
2. Product lifespan is one of the top priorities.
Durability is critical when you defining your product life cycle. Although raw material selection is vital, the surface finishing cannot be ignored. If you want to improve durability and add value to your final products, it is wise to choose the right surface finishing.
3. Keep in mind that surface finishing will greatly affect product costs.
Generally, the best surface finish often requires detailed preparation and complex process. While you also need to consider materials with higher performance. Therefore, you need to compare different surface finishing based on the budget.
4. Product dimensions matter most is when you need high precision.
Surface finishing may change the dimensions of the part. Powder coating may increase the surface thickness and affect the clearance of the part. Besides, surface finishing that uses chemicals may remove a tiny degree of the raw material and change the dimensions slightly.
5. Raw material will affect the whole production cycle.
Some materials are difficult to polish, which makes anodizing or painting a difficult task. So, you need to decide the surface finish for your CNC machined part at the beginning of the project.
Rule of Thumb
1. When parts require tight tolerance and aesthetics is not on top priority, as machined is recommended.
2. When parts require even surface finishes and dimensional accuracy is not matter the most, sandblasting can be considered.
3. When parts require a protective layer, high surface hardness or wear resistance, anodizing is our recommendation.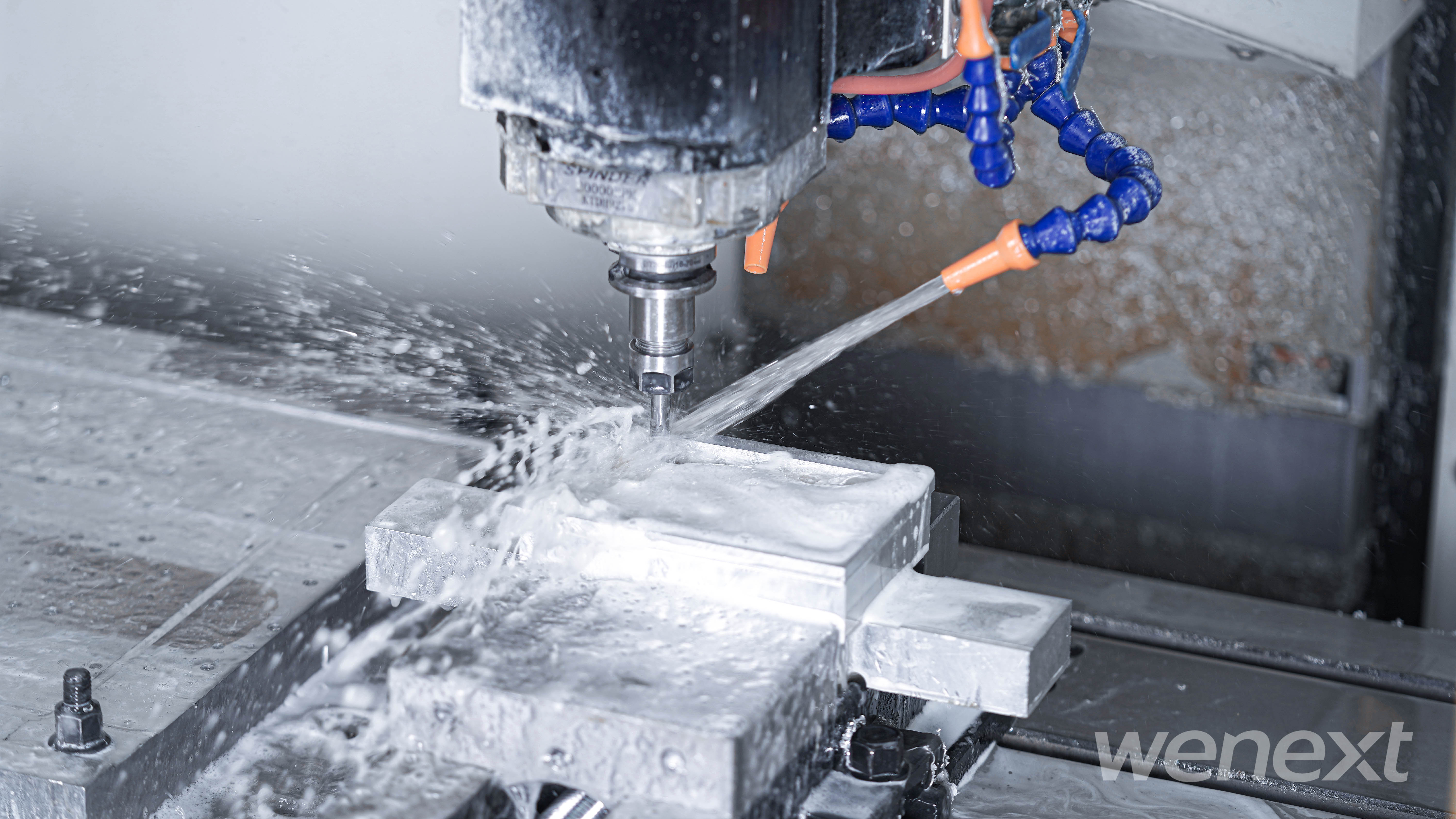 Part 2. What products can be manufactured by CNC?
As mentioned above, different CNC manufacturing services can create different types of products, let's break it down into CNC milling parts and CNC turning parts:
CNC Milling Parts
it is no exaggeration to say that CNC milling is suitable for everything, and here are some typical parts:
1. Gears
Mechanical parts like straight and spiral gears can be machined with CNC mills.
2. Engine Components
Engine parts like the engine blocks can be CNC milled with some extremely durable and heat-resistant materials.
3. Enclosures and Housing
When the components inside the device needs to be protected from rain, chemical, or dust, CNC milled enclosures are highly recommended.
4. Medical Equipment
Medical equipment like implants and surgical instruments can be made by CNC milling.
5. Brackets
CNC milling is the alternative to sheet metal fabrication when you need to make custom brackets.
6. Fittings
Making fittings to connect two or multiple parts together with CNC milling is efficient.
7. Pumps
Produce robust and reliable impellers for hydraulic equipment through 5-axis CNC mills.
CNC Turning Parts
CNC turning is suitable for making rounded, cylindrical, and conical parts:
1. Turbines
CNC turning machines can make round blades for turbines efficiently.
2. Ball Joints
Rounded connective devices is easy to be machine with CNC lathes.
3. Nozzles
In general, nozzles are cylindrical or conical hollow parts. CNC turning is a perfect solution to make parts with those features.
4. Rollers
Machine high quality and high precision rollers for end-use or mechanical devices.
5. Nuts and Bolts
Tight tolerance and high accuracy allow CNC turning to fabricate nuts and bolts with accurate dimensions and high quality.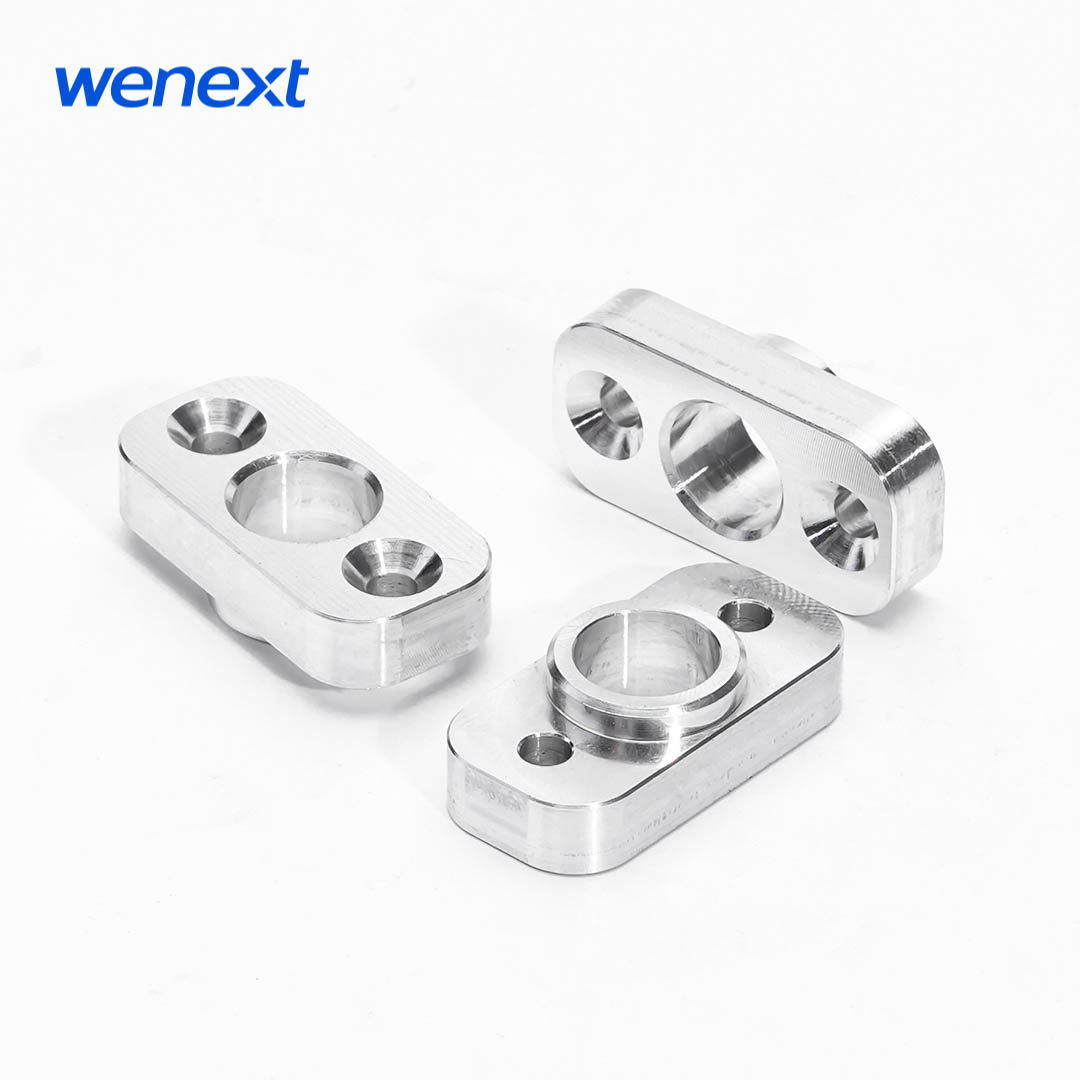 Part 3. What are the applications of CNC manufacturing?
1. Aerospace
CNC manufacturing delivers high precision and high quality, which is exactly what the aerospace industry needs. There are a variety of machinable applications in aerospace CNC machining, and the top priorities of most of the applications are accuracy and safety. CNC machined aircraft components include hinges, clamps, engine parts, landing gear parts, etc. Besides, material flexibility and reliability provide possibility. Some reliable metals and plastics are highly suitable for making aircraft parts, as they have great strength to weight ratio, excellent stability, and long-lasting lifespan. It is owing to the manufacturing process itself and materials development.
2. Automotive
Both metal and plastic CNC machining play significant role in automotive industry, no matter for rapid prototyping or batch production. CNC machined metal parts can be used as gearboxes, valves, engine blocks, while CNC plastics like dashboard panels are also typical CNC products in automotive industry. And, one of the biggest advantages is that CNC manufacturing can satisfy on-demand needs, from one single prototype to batch production, making it a cost-saving and time-saving solution.
3. Military
Regarding military industry, it is reliability-critical. Military or defense industry needs robust and reliable equipment to carry out missions and protect safety. The top features of CNC custom parts for military consist of wear and tear resistance and ruggedness. When security matters most, the equipment should not be a burden. CNC machining can manufacture light-weight parts also not compromise strength and toughness.
4. Healthcare
CNC machining can manufacture medical grade devices, such as medical implants, surgical instruments, and other medical devices, etc. Medical industry uses CNC as it can produce tight tolerance parts, which meets the need of high performance and accuracy. Also, medically safe materials enable CNC to machine products that is harmless to human body.
5. Consumer Electronics
CNC manufacturing also has a long relationship with consumer electronic industry, for both fast prototyping and production. There are some typical electronics that produced by CNC machining, laptops, smartphones, earpieces, mouses, etc. Moreover, PCBs like jigs and fixtures, housing, etc.
Part 4. What are the advantages of CNC?
1. Precision
When it comes to precision, it is usually the tolerance we are talking about. CNC is a high precision manufacturing process known to all, but the tolerance is actually and largely affected by the CNC machines, meaning that different CNC machines offer different tolerances. Generally, a good CNC machine shop is capable of providing different options of precision to clients. When you need the highest precision for your parts, it is better to communicate to the machine shop if they can meet the final specifications.
2. Accuracy
Accuracy is very close to precision; however, accuracy contains these main factors: dimensions and surface finishes. Precision is mostly determined by machine's tolerance, whereas accuracy is largely affected by the operators. All of the operations include pre-programmed settings or manual operations need experienced engineers and technicians to carry out.
3. Scalability
CNC machines are highly productive as they are being able to cut parts at a high speed. CNC offers a wide range of scalability from one single prototypes to large volumes production, which means there is no quantity limitation of CNC machining. Utilize CNC machining for making various types of products with different production volumes is cost-saving and efficient.
4. Capability
Compared with conventional machines, CNC machines that combined with advanced software and automated operations enhance production capability greatly. You can produce complex parts with various sizes, structures, and textures.
5. Versatility
Sometimes, product structures, shapes, and materials are limitations when you decide a manufacturing process. CNC machining, especially machining centers than combines CNC milling and CNC turning functions, are capable of producing parts with complex geometries. Additionally, a variety of metals and plastics can ben machined with CNC machining, delivering material flexibility to your project.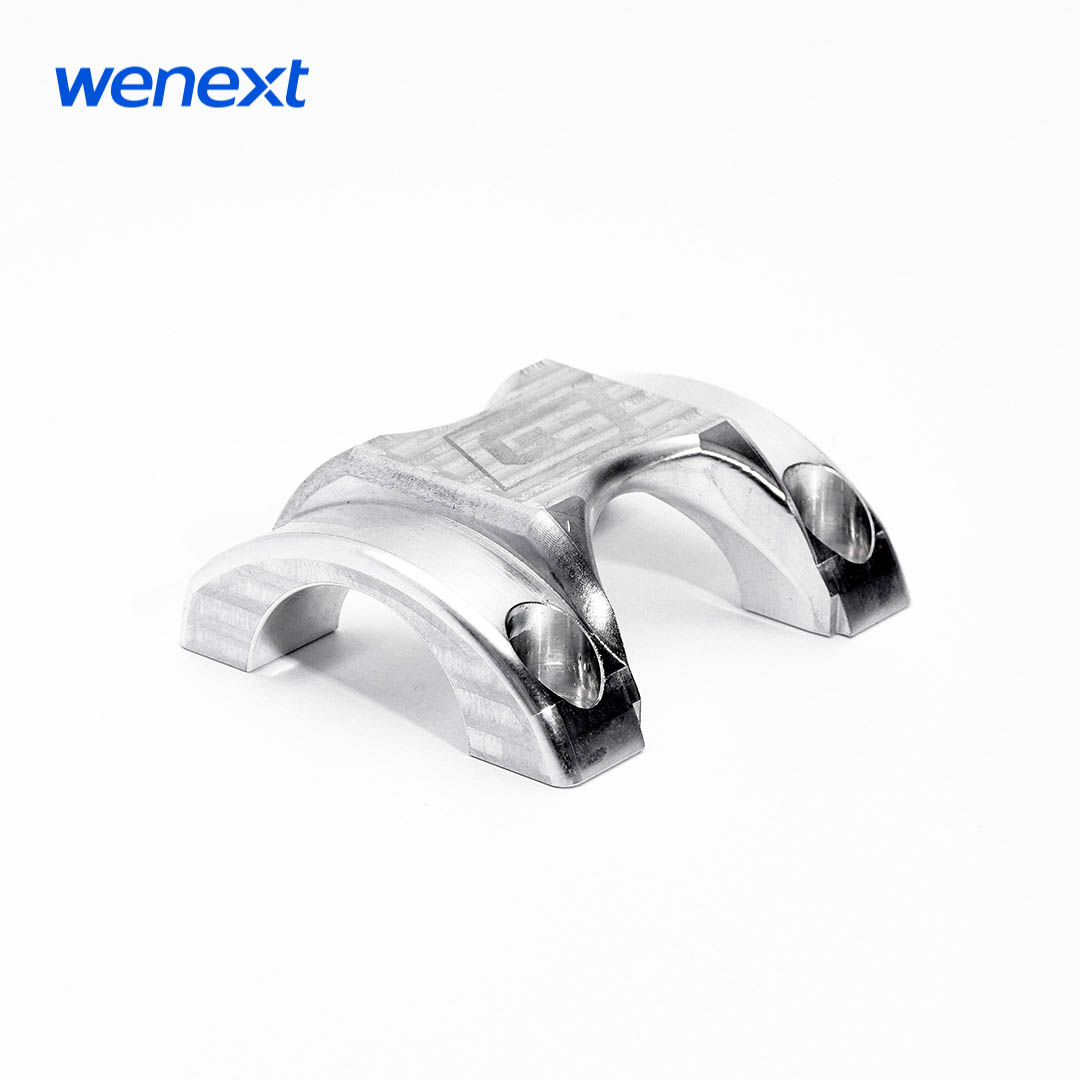 Part 5. CNC Machining Factory
Where to find CNC manufacturing services and choose the right CNC machining factory? First of all, CNC machining factory, also CNC machine shop is a place where manual or automated CNC machines that cut, form, and shape metal, plastic and even wooden parts. Nowadays, many CNC factories offer online CNC manufacturing services, and customer can buy those services like CNC milling and CNC turning globally. An intelligent CNC factory is being able to help customer parts with desired specifications, high quality, and good surface finish.
Part 6. Our CNC Services
Wenext offers professional online CNC manufacturing services and peerless precision to our customer worldwide. For now, we have CNC milling, CNC turning, and surface finishing services. We guarantee the best quality and best services, and here are our advantages:
1. Online Instant Quotation and No Hidden Costs
Wenext provides instant quotation service: Customer uploads CAD files on our instant quoting engine and choose the materials, and get the price seamlessly. There is no hidden cost and all uploads are secure and confidential. At this moment, we support customer supplied materials to machine parts as well.
2. High Quality Parts with Multiple Tolerance Options
The standard tolerances of our CNC machined parts are 100µm, 50µm, 25µm, offering flexibility to our customers so that they can choose the desired tolerance based on the requirements. More importantly, we leverage our quality assurance systems to make high quality CNC parts, including ISO 9001, ISO 45001:2018, supplier audits, CMM and 2D measuring projector, inspection reports, functional inspection, and custom sampling.
3. Fast Response and Efficient Communications
Communications for global customers are always a big concern. But at Wenext, we offer fast and efficient communications, customer can reach us by emails, phone calls, online chatting. We promise fast response even under the pandemic impact.
4. Satisfactory Price and Solution to Lower Project Costs
We offer competitive prices for machining services and materials. What matters most is that we can customize the manufacturing solution to make your custom parts with lower costs. We aim at reducing the cost in the whole production cycle, but not compromising on quality and surface finish.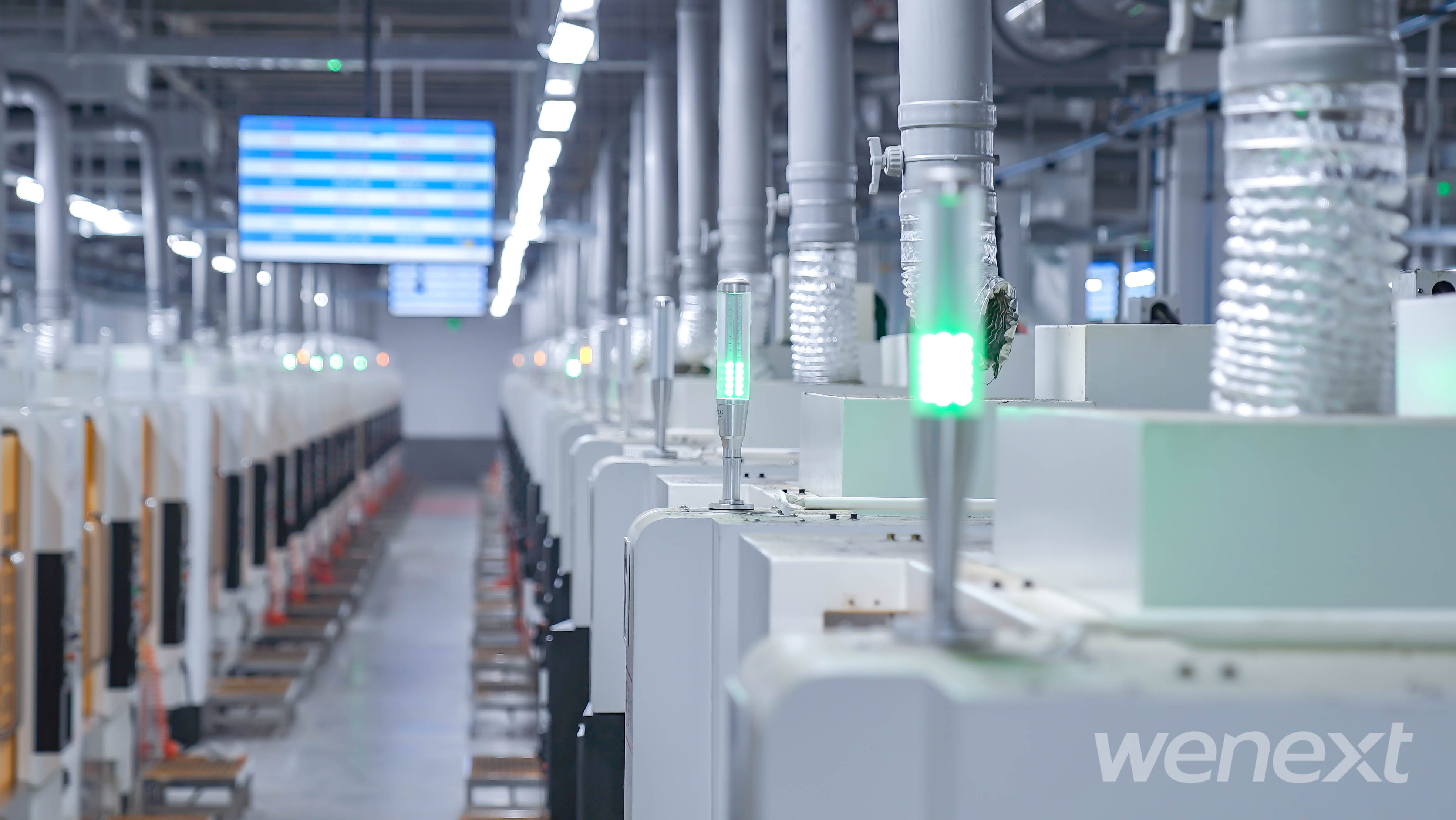 Please feel free to try instant quoting on our website or contact us hello@wenext.com if you are interested.